If being stuck at home is starting to drive everyone up the wall, then here are some amazing TV shows, comedy specials, and movies to stream until this is all over. From medical drama, witty comedy specials, to supernatural monsters, these shows will take you on an imaginative journey that will make the days fade away.
Daniel Sloss: Live Shows

If you like cookie-cutter jokes and predictable punchlines, then Netflix's "Daniel Sloss: Live Shows" is definitely not for you. There's a reason why everybody's talking about the dark mind of Daniel Sloss. The witty comedian covers everything from politically-incorrect taboo topics, disability, personal life stories, relationships, his views on religion, and death.
But his two Netflix shows, "Dark" and "Jigsaw" are so well crafted, he'll have you laughing hard for a few minutes, only to get smacked by an eye-opening heavy dose of reality in a matter of seconds. We suggest watching both specials in a row. You won't regret it.
Humans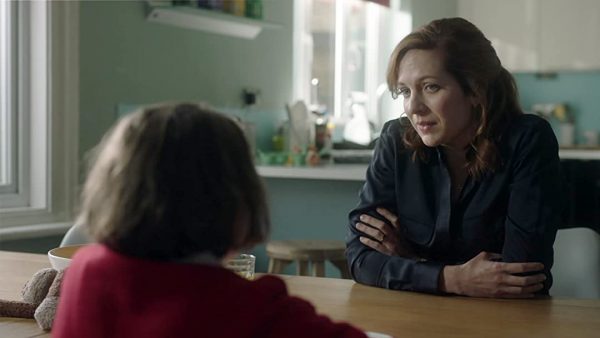 "Humans" is a British sci-fi drama that takes place in a not-so-distance future in England, where a group of hyper-real androids take over blue collar jobs such as custodial work, babysitting, and shipping fulfillment. They're known as "synths". Eventually, these extremely-realistic humanoids struggle to get the same equal rights as biological people.
But the world is not ready to accept these self-aware synths. The series is free to stream for Amazon Prime subscribers. Struggling with what to watch right now? We got you covered. Just click next.
Younger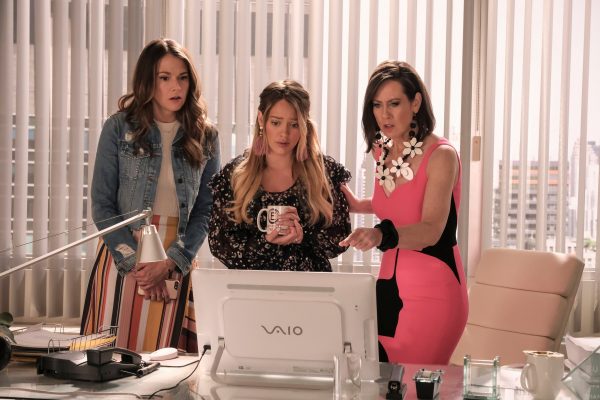 Looking for comedy with a mix of drama? "Younger" is a show about Liza Miller, (played by actress Sutton Foster) a 40-year-old divorcee mom who takes a junior position at a publishing company by convincing everyone that she's in her 20s. The show is free to stream for Hulu Subscribers.
American Crime Story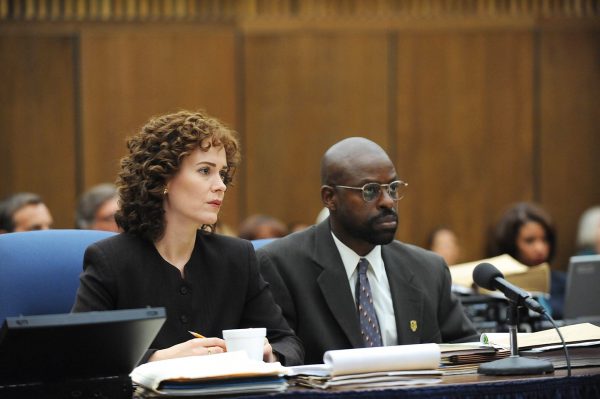 If you're looking for stellar performances and great storytelling, then binge watch on one of the best shows on Netflix, "American Crime Story," a true crime anthology series that loosely explores crimes like the horrible loss of designer Gianni Versace and the events leading to the OJ Simpson trial. Netflix subscribers can watch the entire series for free. But be careful.
If you're a true crime fan, you'll be glued to your screen for weeks on end, so make sure to get some extra popcorn.
Hugo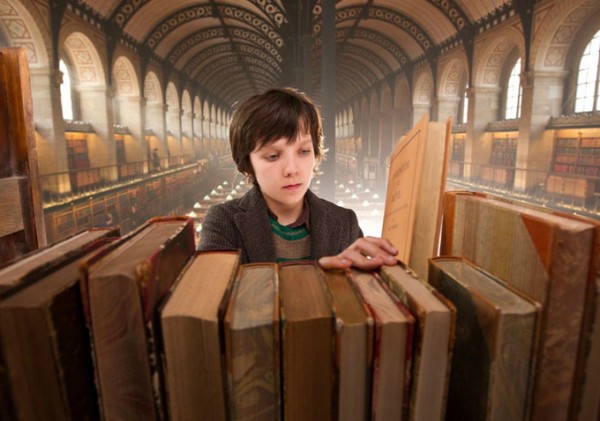 Martin Scorsese's "Hugo" is the perfect family-friendly movie to watch on a rainy afternoon. The film centers around Hugo, an orphaned little boy who lives in a railway station in Paris. He strikes a beautiful friendship with a girl, (played by Chloe Grace Moretz) and the two embark on a whimsical journey full of adventure.
Pete Davidson: Alive From New York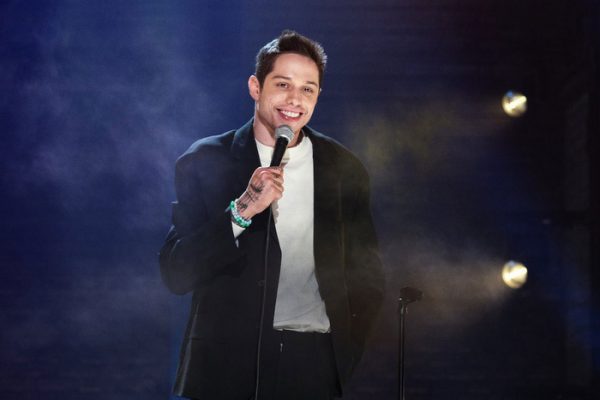 If you like irreverent comedy and you want to watch a 26-year-old young comedian rip Louis C.K. a new one, then check out Pete Davidson's "Alive From New York." In this 2020 Netflix special, Davidson stitches together a bunch of stories from his past, like the time Louis C.K. tried to get him fired, or when former fiance, Ariana Grande referred to him as nothing but a "summer distraction."
Schitt's Creek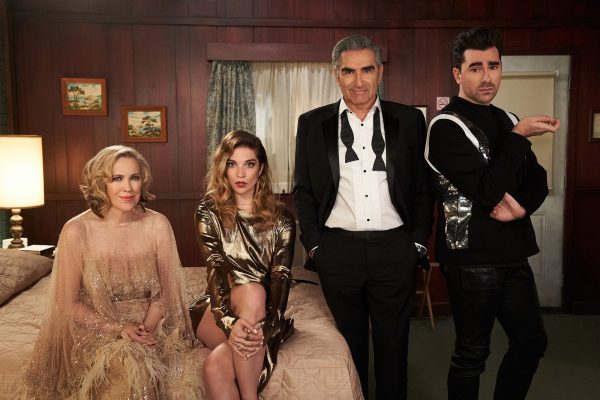 "Schitt's Creek" is a sitcom about the Rose family, who went from living a rich and lavish lifestyle to struggling to survive in a town called Schitt's Creek, which is the only asset the family has left. The insanely funny series is available on Netflix.
The Good Place

"The Good Place" is a sitcom that follows Eleanor, a woman who finds herself in the afterlife, but she later realizes that heaven is not everything it appears to be. Soon, she and her friends discover that they're in the cosmic fight for the afterlife. The series is one of the best shows to hit Netflix.
Give it a try!
Narcos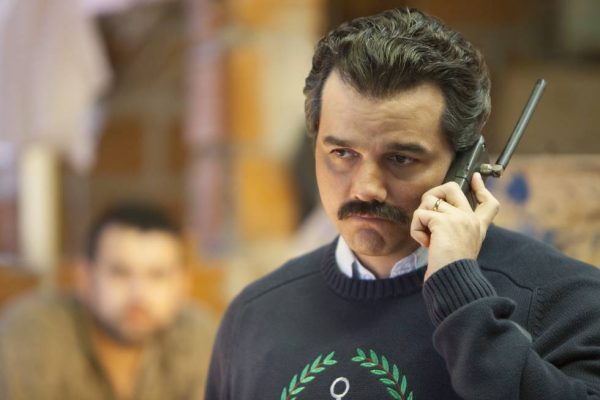 Netflix's "Narcos" is fascinating and terrifying at the same time. It's the type of show that will have you hitting "next episode" for hours. The first season focused on the real-life story of drug lord, Pablo Escobar.
Initially, the series planned on increasing Netflix subscriptions in Latin America and Europe. But soon enough, the show became the platform's biggest hit. Oh, and here's an interesting tidbit that proves reality is stranger than fiction: Pablo Escobar's brother, Roberto De Jesus Escobar, sent Netflix a "friendly" letter demanding the streaming service to pay up $1 billion in royalties. "If we don't receive it, we will close their little show," he wrote. That is definitely a threat! You can read more about it here.
Grace and Frankie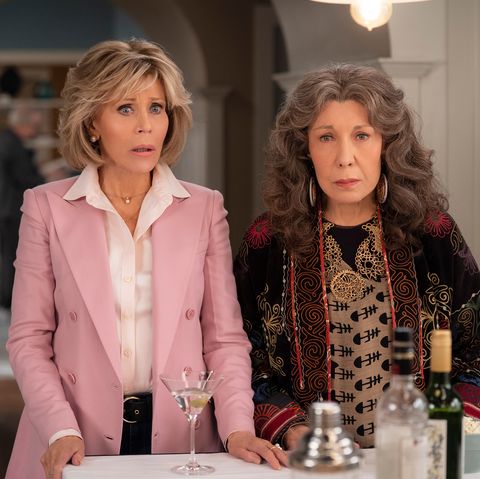 "Grace and Frankie" is a dramedy about two friends who are brought closer together after their husbands tells them that they've fallen in love with each other and plan to live happily ever after. The series is hilarious and available to all Netflix subscribers.
Jim Jefferies: Bare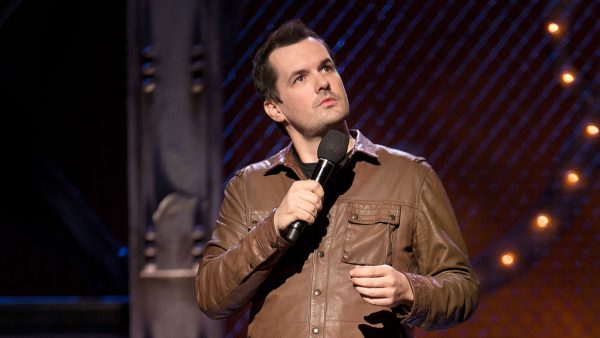 Nothing is off limits in Jim Jefferies's hilarious comedy stand-up show, "Bare." The Australian-American stand-up comedian challenges American freedom, talks about the mother of his child, fatherhood, politics, and even granting an old friend a lifelong wish. Are you ready to laugh for 76 minutes straight? Because this Netflix special is just pure madness.
Fleabag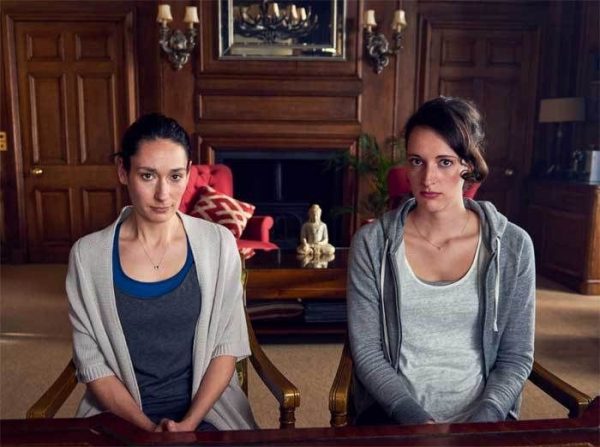 "Fleabag" is a British comedy-drama series that's a heartbreaking and witty masterpiece that uses humor to tackle real uses like mental health. The show follows Fleabag, a woman living in London who manages to get herself into all sorts of trouble. She often breaks the fourth wall to make an off-hand remark to the audience.
The series is available to stream on Amazon and is absolutely worth it.
Frozen 2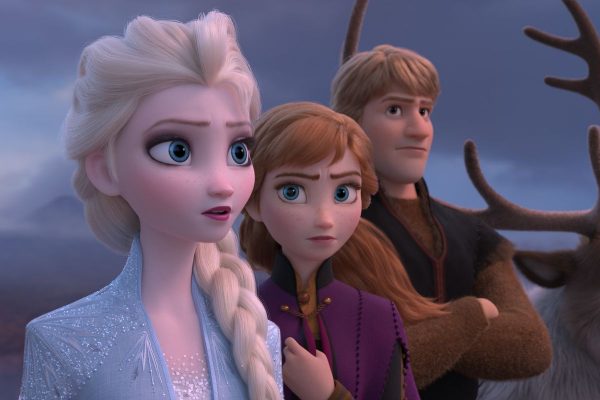 "Frozen 2" is a mega popular animated Disney film that sees the return of beloved characters like Elsa the Snow Queen who now has to travel to the enchanted forest and dark seas to figure out what's caused the elemental spirits to attack the kingdom. The film is available on Disney+ and is an all-time family favorite.
9-1-1: Lone-Star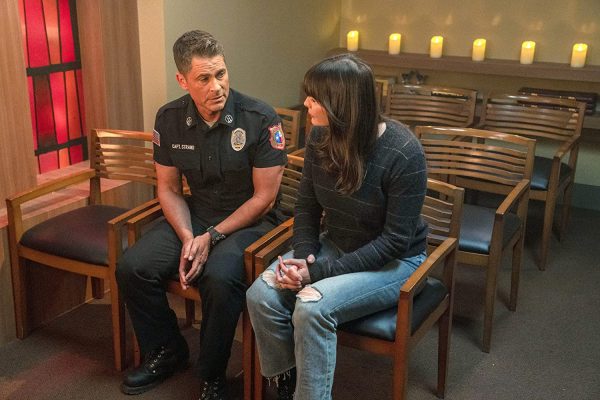 "9-1-1: Lone Star" takes place in Texas and follows a group of firefighters and a 911 operator on an action-packed and emotional roller coaster ride just like its Los Angeles based original series, "9-1-1." Hulu subscribers can stream the show for free.
Bridesmaids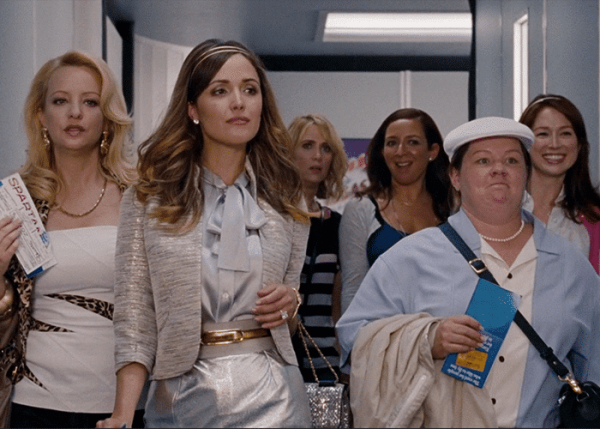 Need a good laugh? This movie might get the job done. The comedy film "Bridesmaids" is about a woman named Annie whose life goes into a tailspin as she and her bestie, along with a group of bridesmaids, go on a wild ride before a wedding. Friendships get tested when everyone shows their true colors.
The film's available to all HBO subscribers.
Game of Thrones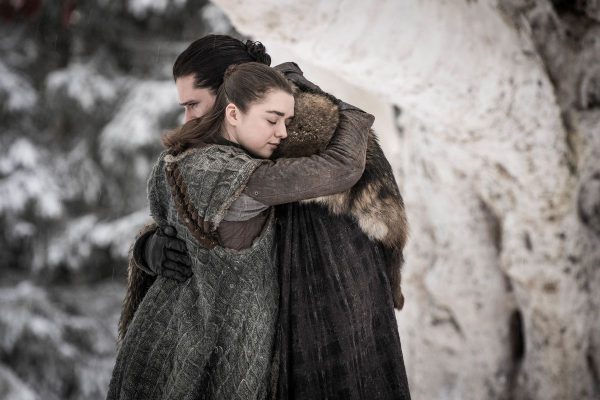 Do you like epic fantasy battles, dragons, and the complex inner workings of a family's power structure? Then if you haven't seen, "Game of Thrones" now's your chance to binge-watch on one of the most thrilling shows in recent years. The series follows nine noble families as they declare war on one another in order to gain control of the land of Westeros. HBO Now subscribers can stream all 8 seasons today.
Brooklyn Nine-Nine

"Brooklyn Nine-Nine" is a police procedural/comedy about a serious immature NYPD detective named Jake Peralta and the cops of the 99th Precinct who will have viewers in stitches with various misadventures. Hulu Subscribers can stream the series for free.
28 Days Later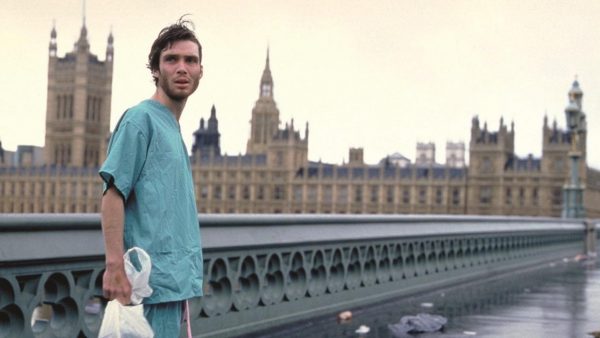 "28 Days Later" is a frighteningly real movie about a man who wakes up in a hospital and discovers that everyone's been infected with something that turns everyone into zombie-like creatures. Sounds a little too close to real life, but hey! The movie is a thrilling roller coaster ride worth watching. You can find it on Hulu.
Grey's Anatomy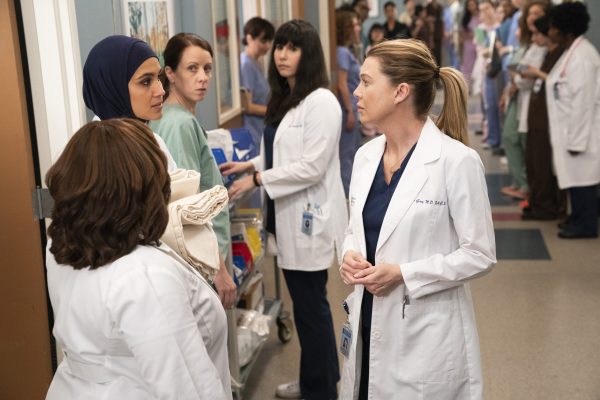 Unless you've been living under a rock, you probably know that "Grey's Anatomy" is one of the most famous medical dramas to ever be on TV. The series follows surgical interns and attending physicians on a journey full of life-altering drama, mental breakdowns, loss, and tons of steamy romance. The show is in its 16th season, (yes! It's still going strong!) You can find the first 15 seasons on Netflix.
Jane the Virgin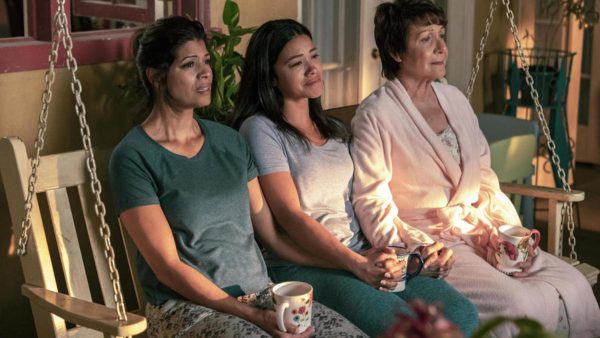 "Jane the Virgin" is an adorable drama available on Netflix about Jane Villanueva, who through a medical mishap winds up getting pregnant. This leads her on an unexpected journey filled with love triangles, heartbreaks, surprising losses, and a mob boss whose actions derail her happy ending over the course of the series.
The Babadook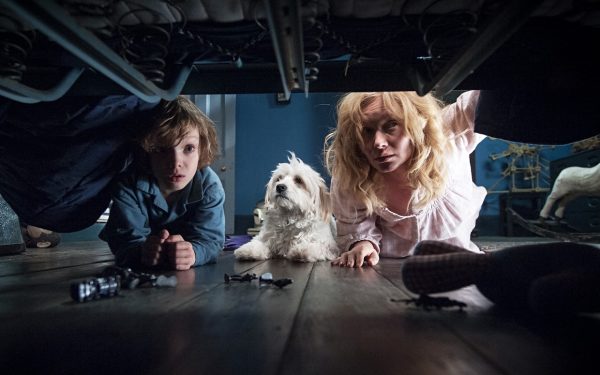 "The Babadook" is your typical "monster under the bed" type of film with a few scare jumps here and there. The story centers around a single mom and her son who are forced to battle a sinister monster that's lurking in their house. The film is available for streaming on Amazon.
The Amazing Race

Into reality TV and action? Then get ready to get hooked on "The Amazing Race." The series has two-player teams competing with other while racing around the world and completing a bunch of physical, mental, and sometimes silly challenges. Amazon Prime members can stream the long-running series for free.
Sense8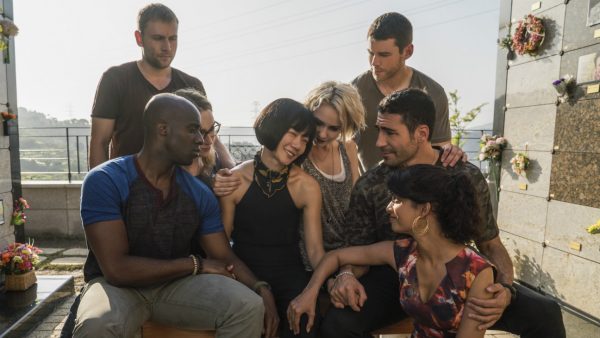 "Sense8" deals with 8 perfect strangers who suddenly find themselves with the ability to speak telepathically and share skills and knowledge with one another. But soon, the Sense8 cluster discover that someone sinister is after them to exploit their powers. The entire series can be streamed on Netflix.
Orange is the New Black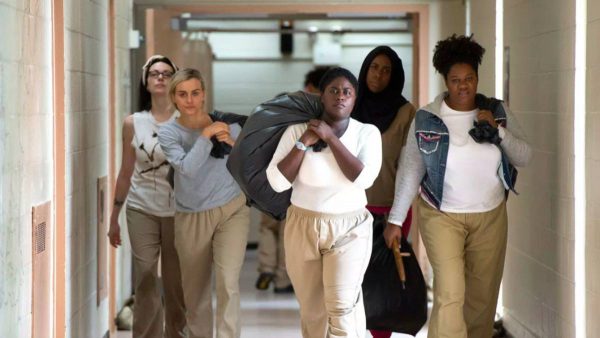 "Orange is the New Black" is a series that follows Piper Chapman as she deals with all the woes that come with surviving in a minimum-security prison in Litchfield, New York. The entire series is available to watch on Netflix and it deserves to be on your watch list.
Back to the Future Trilogy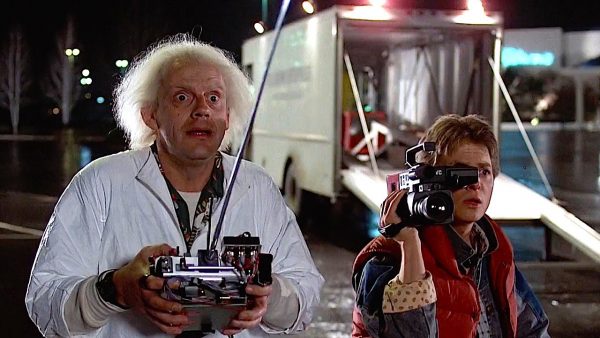 The "Back to the Future" trilogy is a classic that never gets old. It follows Marty McFly's adventures through time on a DeLorean to put right what accidentally went wrong so he can return to the future and live happily ever after with his girlfriend and his family. The trilogy is available to stream on Netflix.
Mary Poppins

"Mary Poppins" is a musical fantasy Disney film about a nanny who brings change and happiness to Mr. Banks and his children. A spoon full of sugar won't provide a quick fix to this real-life situation, but it will definitely keep the family entertained.
The movie is available for streaming on Amazon, and YouTube.
Star Trek: The Next Generation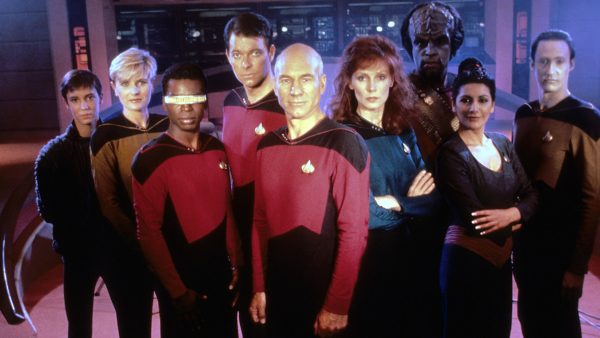 "Star Trek: The Next Generation" follows the continuing voyages of the starship Enterprise as they explore the galaxy over the course of seven seasons. Along the way they run into aliens, spatial anomalies, the villainous Borg and the omni-potent Q. The series is free to stream for Amazon Prime members.
The Lord of the Rings Trilogy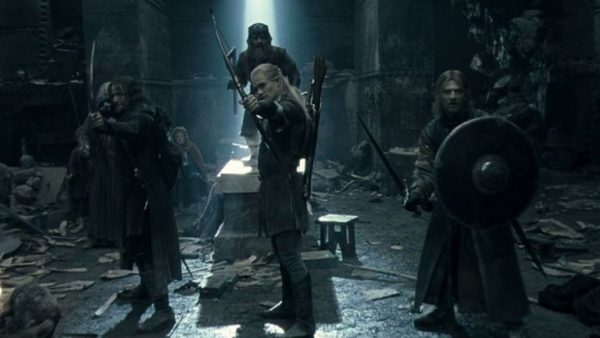 "The Lord of the Rings" trilogy is an epic film saga that follows a hobbit named Frodo, the wizard Gandalf, and the rest of the Fellowship clan as they go on a journey to destroy the one ring that can bring an end to Middle Earth. All three films are available on Amazon.
The Descent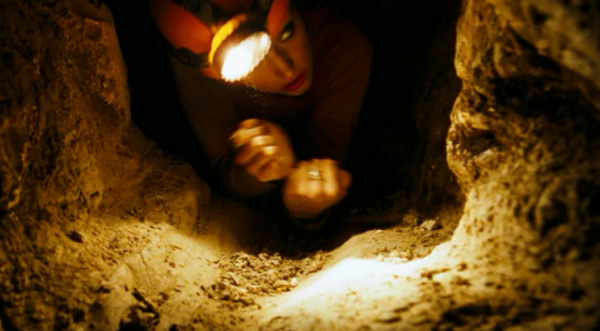 Looking for a scary movie to pass the time? Try "The Descent." The movie's about a group of women who go on an adventure of a lifetime and explore a series of caves. Only problem is, they're completely unaware that there are creatures dwelling in these caverns. The film's available to all Amazon subscribers.
The Star Wars Movies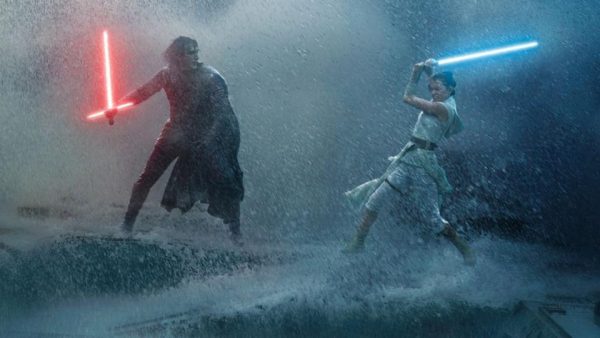 All the "Star Wars" movies are available on Disney+, including the latest, "Star Wars: The Rise of Skywalker." The franchise will offer the entire family hours of entertainment as they seek Anakin Skywalker descend into darkness while the rebel forces continue to fight the good fight to save the galaxy.