Ashley Thomas and Latoya Wimberly made a shocking discovery 17 years after they became best friends in middle school. They couldn't believe it at first and yet the clues were right in their faces. They just couldn't see it right away. But the truth was destined to come out and when it did, their lives were never the same again.
Friends Come In Lots of Different Forms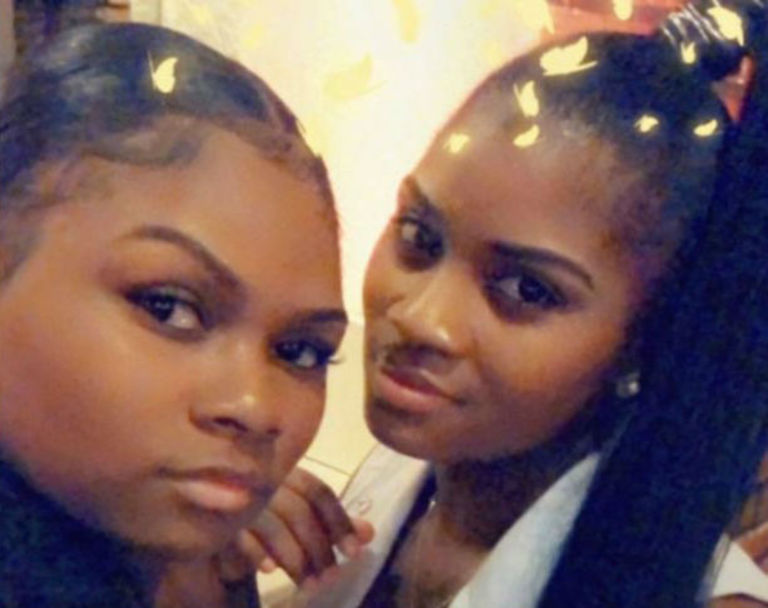 You know how it goes! One day, you feel like you don't fit in anywhere in the world until one day you finally meet "your person." You know, like the type of friend you turn to when you need to share some news, whether they're good or bad. Your best friend is the one who will rant, vent, laugh and cry along with you. Well that's exactly the type of friendship two friends from Philadelphia had, but unbeknownst to them, their relationship was more special than they could have ever imagined.
There Was No Greater Love Than Their Friendship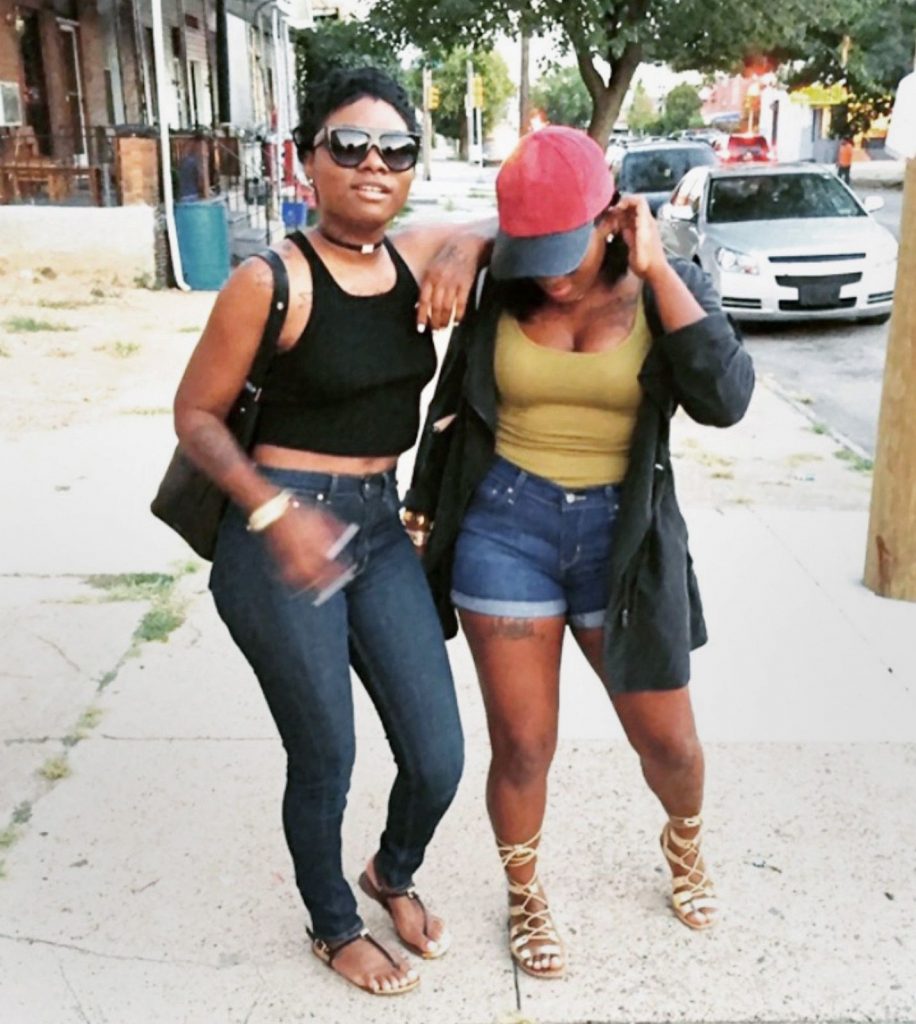 Ashley Thomas and Latoya Wimberly had been friends since they were teenagers, and they always felt a spark between each other from the moment they met. They couldn't quite put their finger on it but every fiber of their being told them that they were destined to be best friends forever. But a dark secret was going to test their faith in their friendship.
They Were Always Inseparable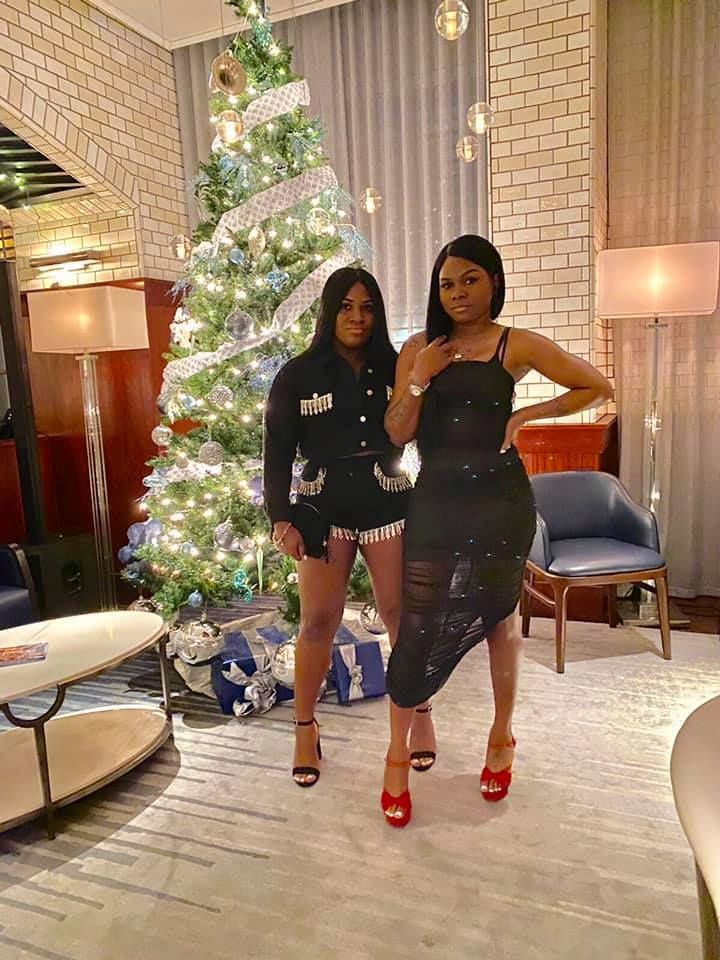 They were always at each other's houses and were always seen together at school and at the mall. They could also count on one another when times were tough. The two besties spent every waking minute together! It was like they were attached by the hip.
They truly loved each other and had the utmost respect for one another. But the way they met was a major coincidence.
The Bond Continued to Grow

As time passed, the bond between them became really strong. In the blink of an eye, they became instant besties. In fact, they thought of each other as sisters.
They were not from the same womb or from the same blood (or so they thought), but they felt an inexplicable bond. In fact, their friendship brought meaning to their lives and it all started after a chance encounter at a party.
A Birthday Party Had Brought Them Together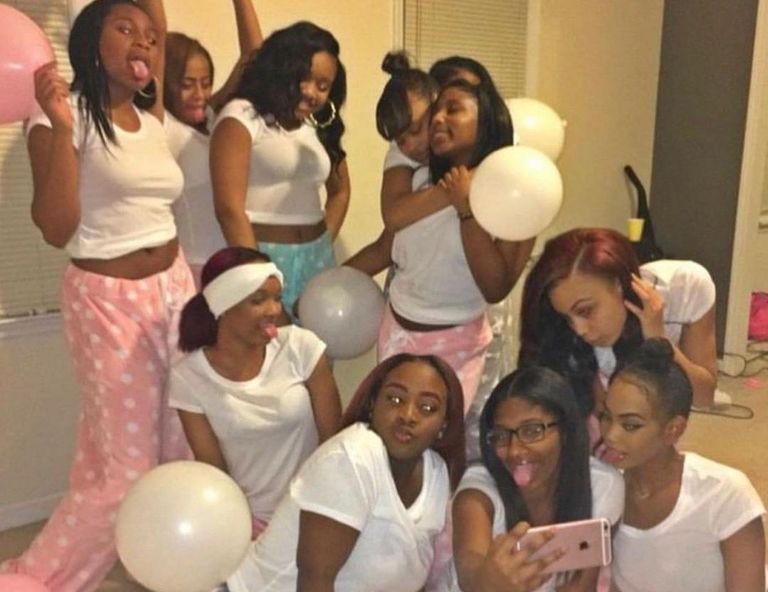 The two besties for life met for the first time at a 2004 birthday party in Philadelphia when they were teenagers. The two of them realized that they were a lot alike. It was as if they were always destined to be together and no force in the universe could take away the love that they had for each other.
But it wasn't romantic love. They just clicked and they weren't the only ones who noticed it.
Everyone Noticed How Identical They Were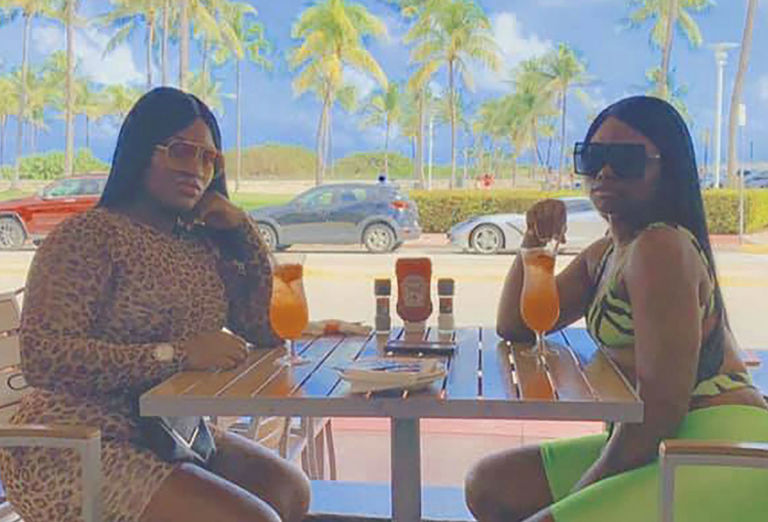 They didn't exactly look identical, but everything about their personalities matched to perfection and the people who knew them noticed that right away. The girls shared the same interests and even finished each other's sentences. It was as if they were on the same wavelength.
Eventually, the girls became inseparable. But there was a major secret lurking in the shadows that was waiting to come out.
Even Latoya's Dad Thought They were Like Sisters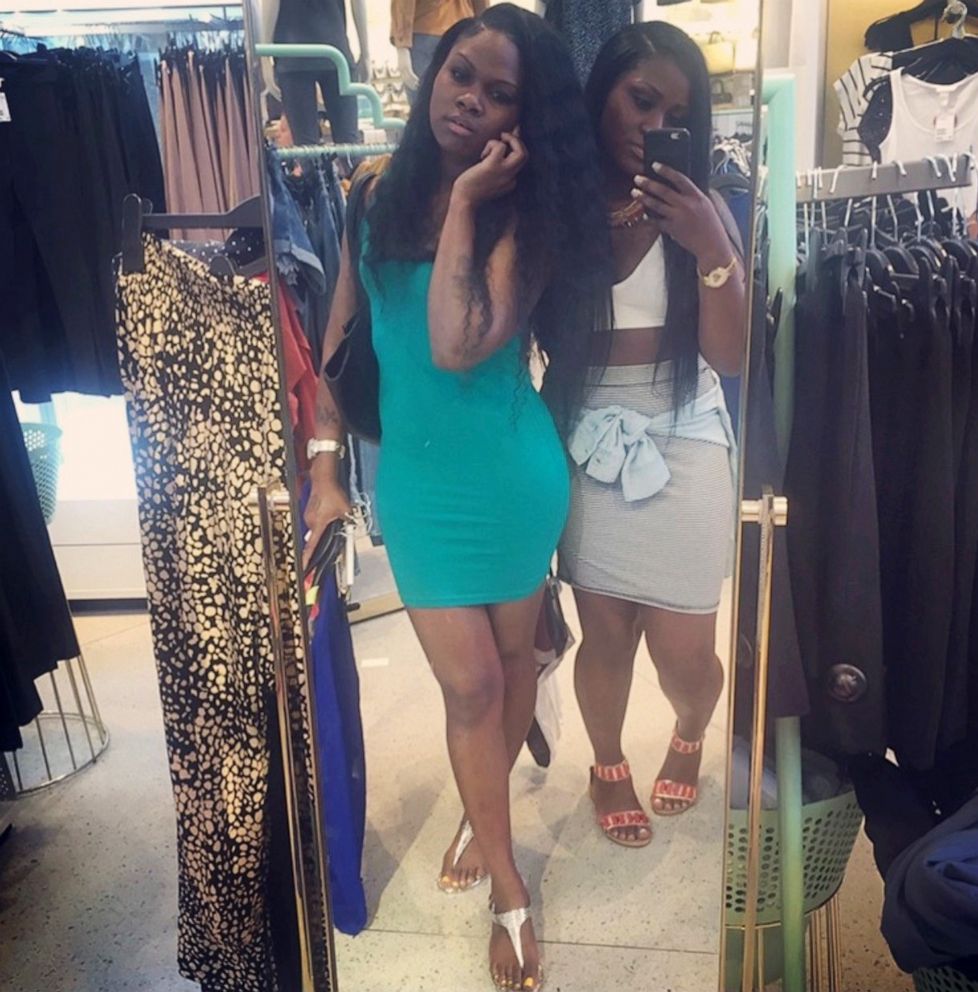 The girls continued to bond while styling each other's hair it middle school, which was located in Holmes, Pennsylvania. Wimberly always looked up to Thomas like a big sister, so naturally, the two of them continued to spend more time together. And as time went on, Wimberly's dad, Kenneth Wimberly noticed how close the two girls got.
He even joked that Thomas could've been his daughter.
They Had All the Qualities of a Good Friendship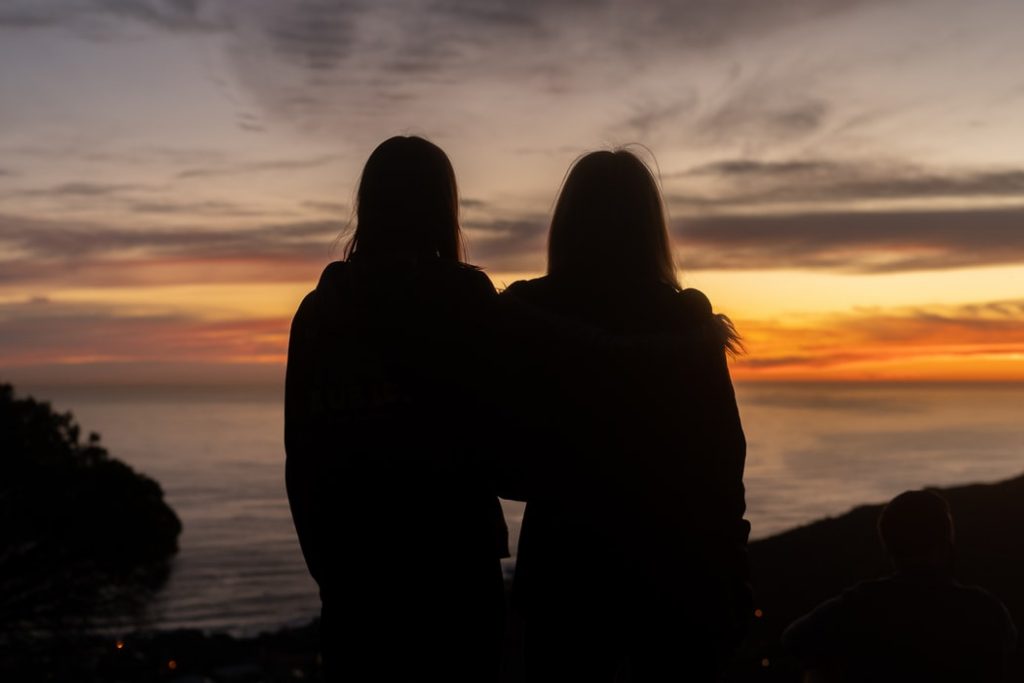 Thomas and Wimberly appreciated each other's skills and helped encouraged one another to make the right choices when needed. Their friendship had also helped them to understand the importance of caring and sharing. And as the years went by, they continued to care and love one another while continuing to show each other unwavering loyalty.
They Could Share Everything With Each Other

They loved each other because when they reached into the deepest corners of their minds to find funny stories or good memories, they knew they'd have someone to share them with. They also knew that they could count on each other through thick and thin, which is what one would expect from their bestie who was like a sister to them. But that's not the only thing they did for each other.
They Made Each Other Laugh

It's not to say that the girls didn't have their differences but they were also so much alike. Best of all, they always looked for ways to make each other laugh, especially when one of them was going through a rough time. They also recognized the beauty they both had on the inside as well as the outside.
You Couldn't Tear These Girls Apart

The girls did everything together. They even spent holidays with each other, which only helped to cement the bond that was going to last seemingly forever…or so they thought. They were like soulmates.
Had they known each other in a past life? Were they the reincarnated souls of two best friends from long ago? It certainly seemed that way to everyone else, and the girls couldn't deny it either.
They Had the Same Eye for Style

They say fashion bonds most girls, but Thomas and Wimberly had nearly identical styles. They loved shopping at the same stores and buying the same stuff. In fact, they got so comfortable with each other that neither one of them minded when the other raided their closet and borrowed something.
And no matter what accessory or top they picked, they always matched like two peas in a pod.
They Had Nearly Identical Traits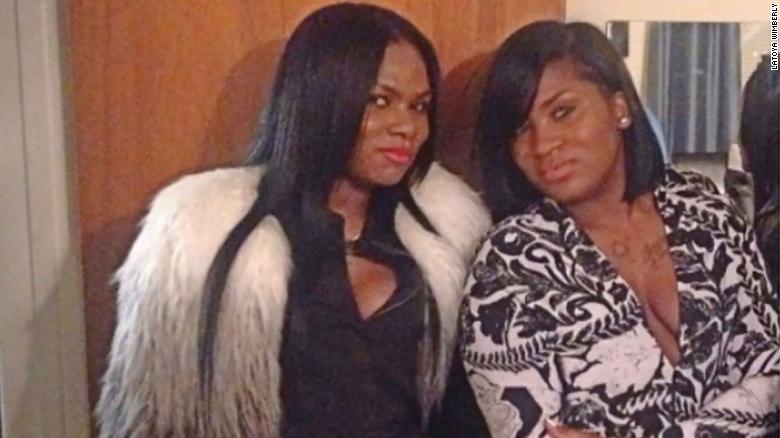 It's rare to meet someone who has nearly identical traits, but the girls had found something special in each other and they knew it too. They even liked the same drinks and foods. How weird is that? But they had more in common than fashion sense and tasty meals.
They also looked physically similar to one another. So, anyone who met them off the streets would have assumed that they were related.
They Had Similar Physical Characteristics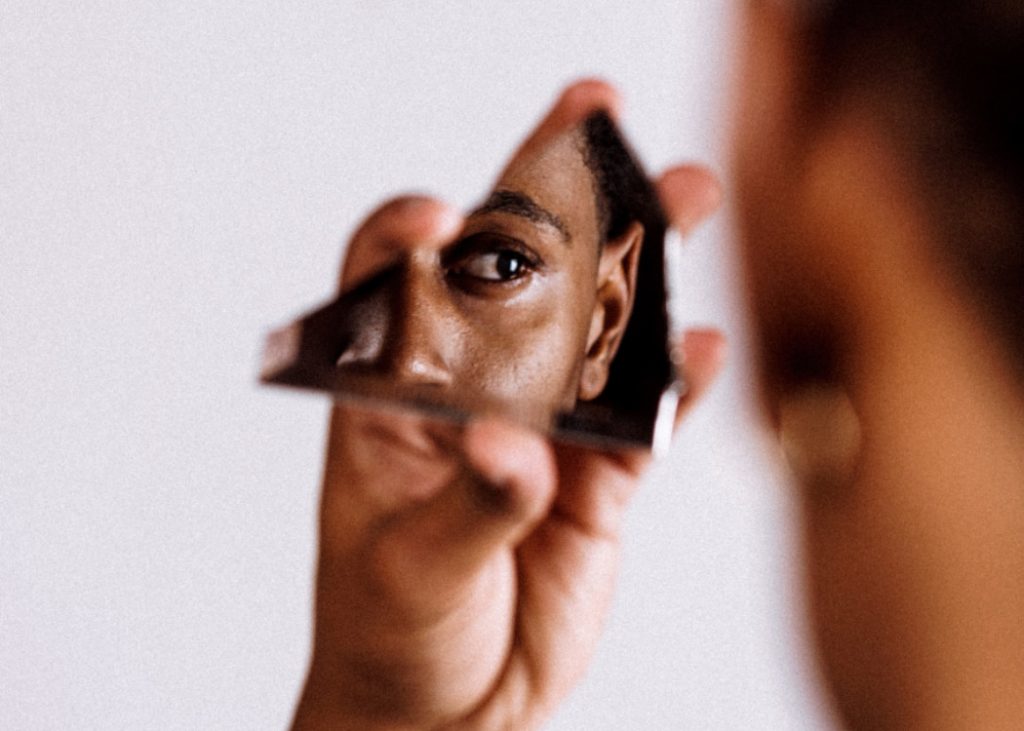 Thomas and Wimberly had the same skin tone, high-set cheekbones, and even shoe size which was great since they were always borrowing each other's stuff. But they also had a gap in their front teeth that really made their similarities even eerier. Those closest to the girls were surprised that they even needed other friends since they had everything they needed in each other.
They Always Kept in Touch

Thomas and Wimberly never went a day without speaking on the phone. And while some would find this level of friendship a bit too clingy, they didn't see it the same way. In fact, they couldn't get enough of each other.
There was an unseen force that kept them linked to each other's lives. So even when they couldn't physically be together, they always found a way to tell each other everything that was going on in their lives.
They Valued One Another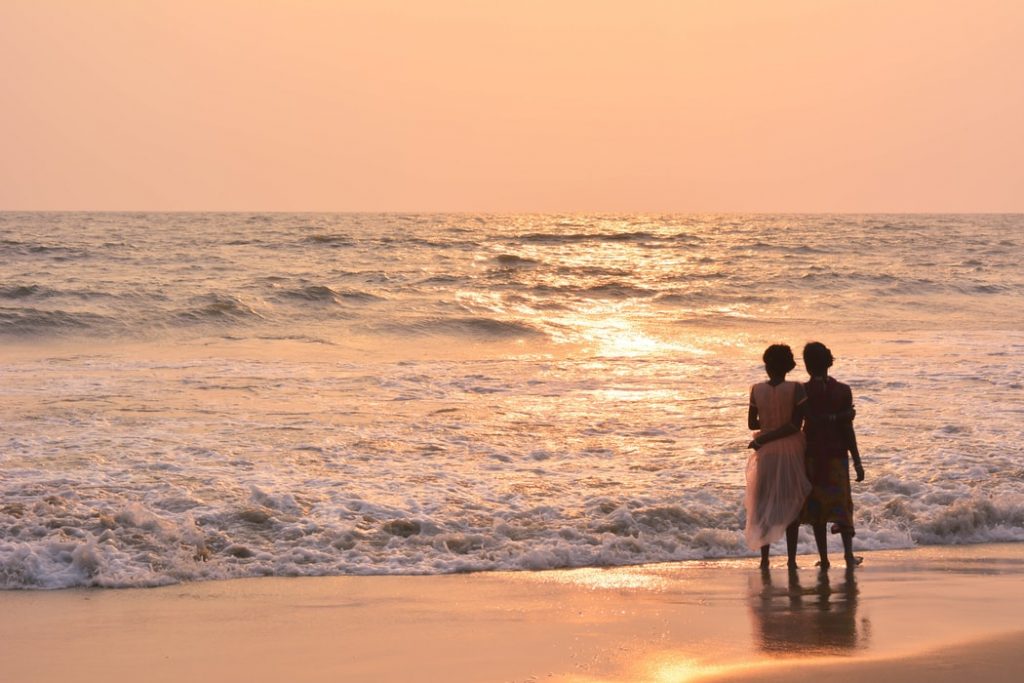 Being the good friends that they were, they always sympathized and showed compassion for each other when one of them was facing a crisis. They also trusted each other and knew that they could tell each other anything without any fear of them telling someone else later on. But why would they need anyone else since they had each other?
They Could Fall Back On Each Other

Even when the world seemed like it was working against them, these two have always been there to fall back on each other. And over the years, they've continued to support each other as they've grown up, even during those awkward stages all teens go through. And they've been there to celebrate each other's triumphs, too.
Even Anger Couldn't Separate Them

While it's totally normal for friends to get into arguments, some fights can tear even the most loyal friends apart. But Thomas and Wimberly were the exception. They knew that they would be there for each other no matter what, even if the fight was recent.
There was just no excuse to turn a cold shoulder on each other.
They Understood Each Other

Thomas and Wimberly didn't have to try to make each other understand where the other one was coming from. They just knew. They've been always been able to confide in each other when they had family issues and other problems and they felt each other's pain.
They Always Listened to Each Other's Rants

Everyone knows that friends love to rant from time to time. It seems like every time they talked to each other, they had a new story to tell and there was always some drama about someone they knew, and they loved to share everything that was happening in their lives. But they were always as invested in each other's rant as if the issue were happening to them.
Their Relationship Was Truly One of a Kind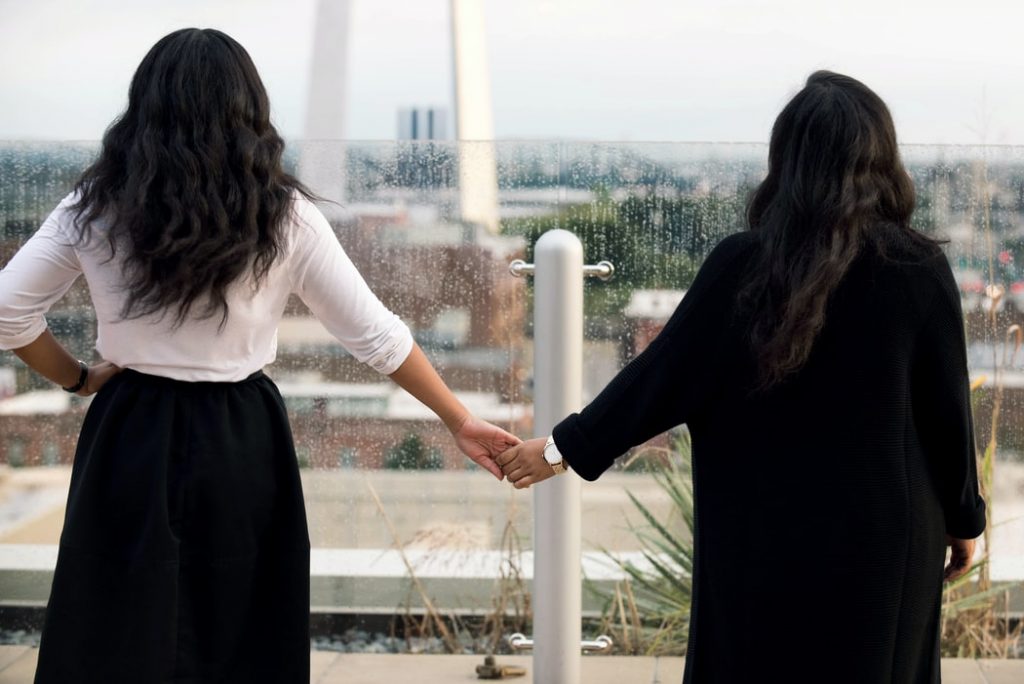 Although Thomas and Wimberly were best friends, they also had other friends in their lives. These friends had been there for them since before the girls met each other. But the relationship between these two besties was like none other.
But 17 years into their amazingly powerful friendship, their relationship was radically altered in a way that neither of them could have ever expected.
They Understood Their Inside Jokes

Their inside jokes were the highlight of their day. They understood things about themselves and the world that no one else did. And since they spent so much time together, they had moments that resulted in some of the coolest inside jokes ever.
This became very important when one of them was upset and needed to bring up one of these inside jokes to make each other laugh. But there were things in Thomas' life that were no joke.
The Man Thomas Called Dad Wasn't Really Her Dad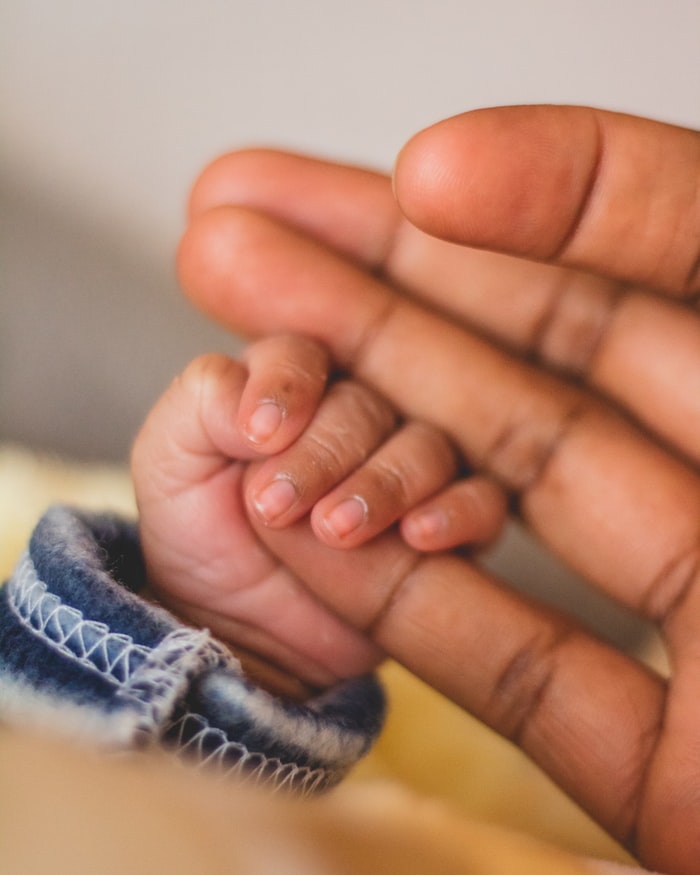 At 15, Thomas discovered that Mike, a man she had always called dad, was not in fact her biological father. But the two of them decided to continue to love each other and enjoy their father-daughter relationship. But it still left a huge question in Thomas' mind and heart.
Who was her biological father? The odds of her finding out were highly unlikely given that her mom was no longer around. But all hope wasn't lost.
Her Mother Left a Lot of Unanswered Questions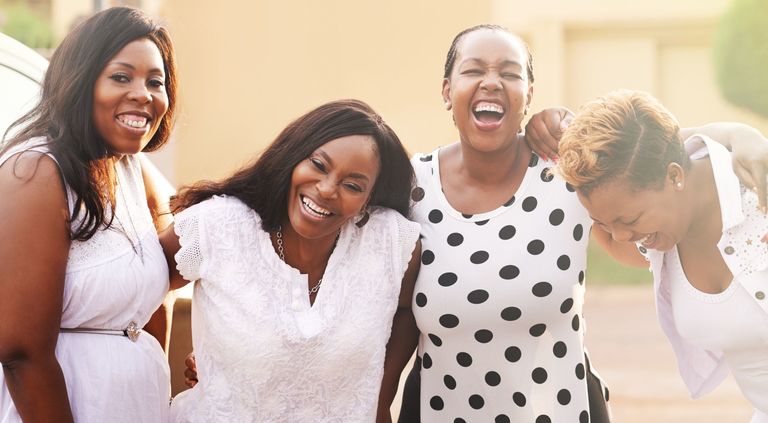 Thomas was devastated when her mom passed away. But to make things worse, she had left this world and her daughter with a bunch of unanswered questions. The most obvious question was regarding the identity of Thomas' biological father.
But that's one secret that her mom had seemingly taken to her grave. Fortunately, Thomas kind of had a second father figure in her life thanks to Wimberly's father.
Her Father Figure Was Very Important

Thomas was glad to have Wimberly's dad as a father figure. Having a role model like him filled the emptiness in her heart. Through love, understanding, and support, he influenced her life in more ways than one.
Wimberly's dad was an important role model in her life.
Ashley Had Always Been Like a Part of the Family

"Ashley was the only one of my friends who didn't miss a single family event," Wimberly told CNN. "She was extremely close to my entire family on both sides. If my father is taking me out, Ashley's coming with me.
If someone asks who are those girls, he says 'Those are my girls.' If she has a car problem or any kind of issue, she always goes to my dad. But somehow our families never met."
Ashley Relied on Latoya's Dad A Lot

Kenneth Wimberly told "Good Morning America," "If she called me with some car stuff or if she and Toya wanted to come over for dinner, they would come and hang out," he said. "I asked her one time, 'Where's your dad? He won't help you out with your car stuff?,' and she said they didn't have a good relationship and that was it." But of course, she was referring to the man that raised her and Thomas continued to wonder who her biological father was. And then, through a strange twist of fate, the shocking truth came out.
A Photo Started Unraveling the Mystery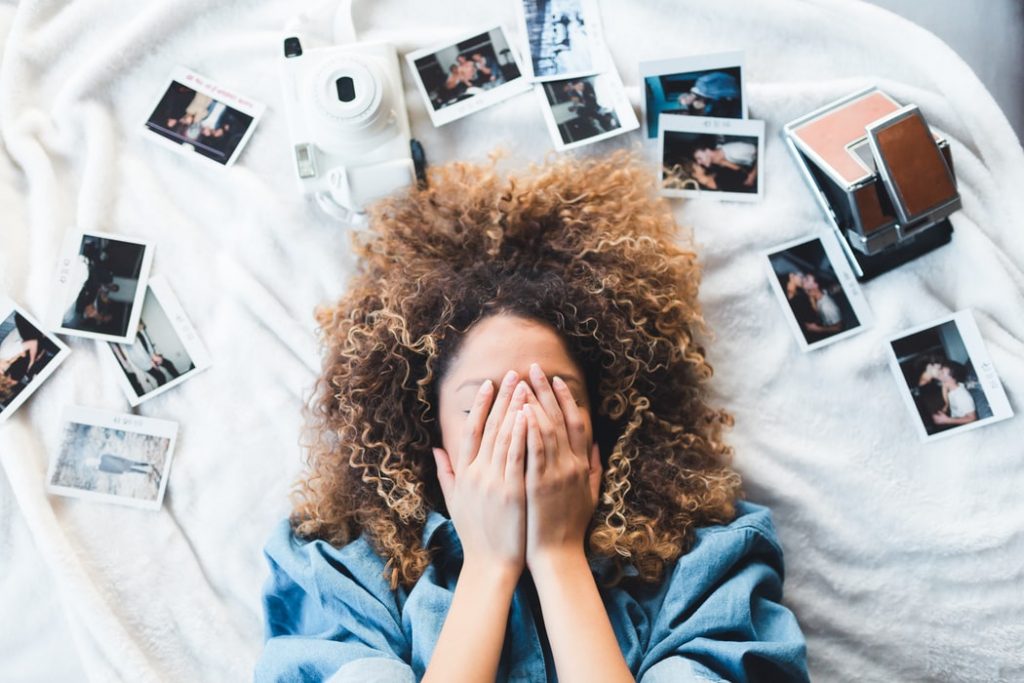 It began after an engagement party for Wimberly. She had posted a ton of photos on social media and a friend of Thomas' mom saw one of the photos which left her very disturbed. But it had nothing to do with Wimberly herself but rather her father.
The friend was looking at the particular Facebook photo and noticed someone she had known long ago.
Ashley's Mom's Friend Saw Someone She Recognized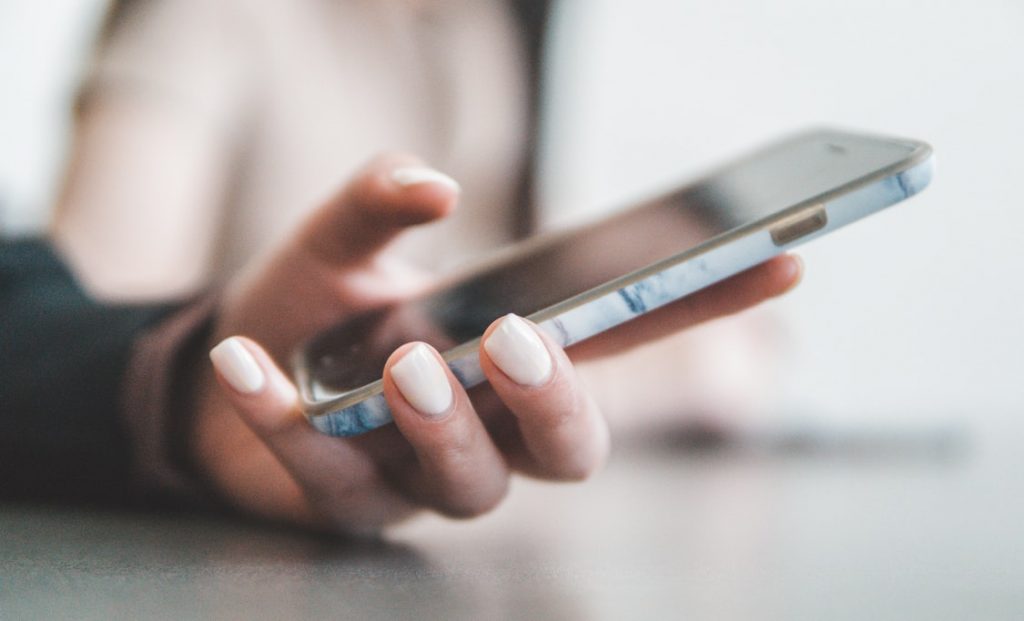 At first, the unnamed friend did a double take. Could it be? After all this time? No, she thought at first. But then she looked at the photo again and realized that the man in the photo was Kenneth Wimberly.
It was like a page from the past. She couldn't believe it. After all this time, he had resurfaced. Except, she didn't realize that he had been there the entire time.
Ashley's Mom Was Close With Wimberly's Dad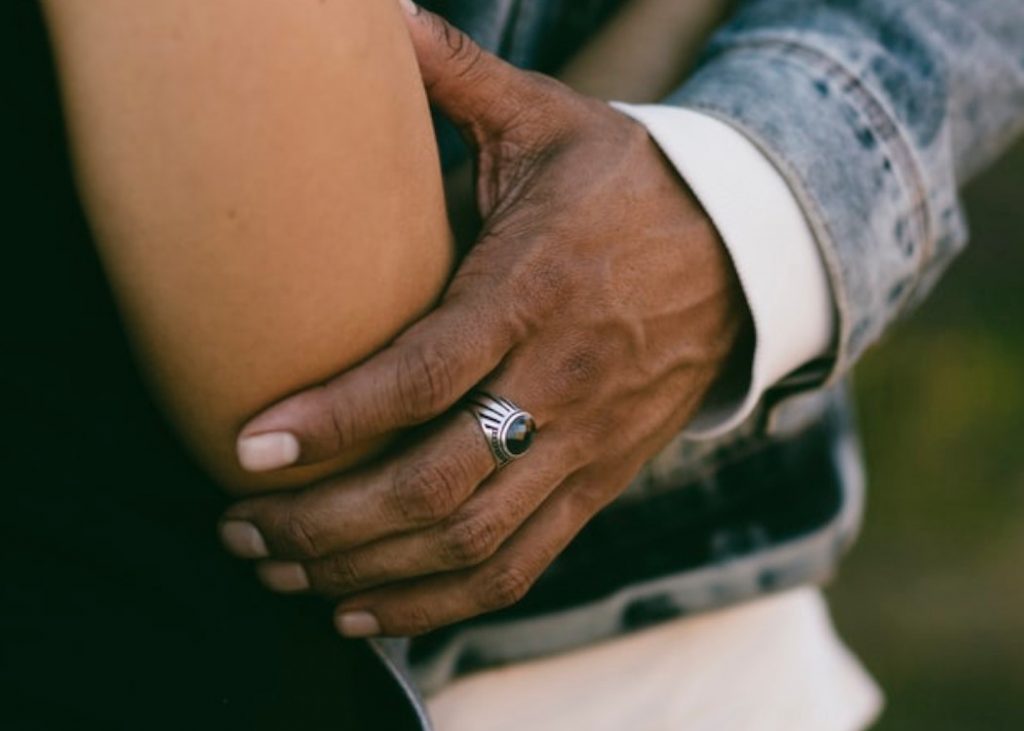 Thomas's mom close friend recognized Wimberly's father right away. And in that moment, a bunch of memories came flooding back into her brain. The best friend told Thomas that she and her mom used to hang with Kenneth Wimberly back in the day.
As a matter of fact, Thomas's mom had even had a romantic relationship with him, but it didn't work out. And yet, this little tidbit made the girls curious about their origins.
Latoya Pressed Her Dad For the Truth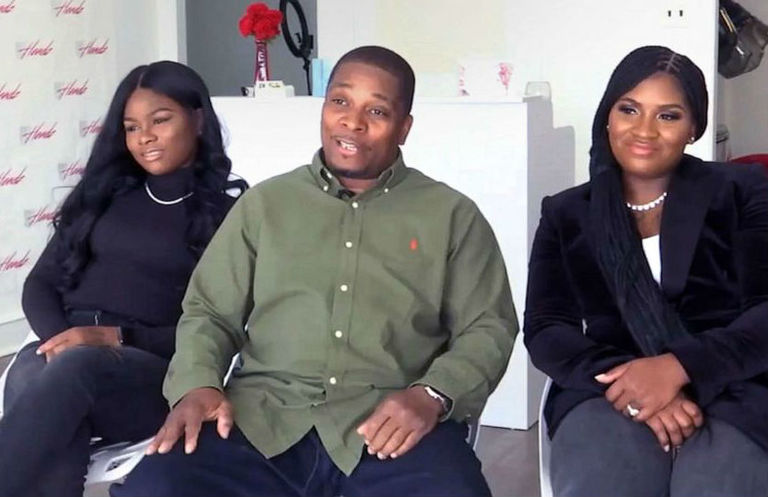 Both Thomas and Wimberly were shocked to learn that their parents had met long ago. Was this a sign that the girls were always meant to be in each other's lives? Perhaps. But they had to make sure.  So Wimberly pressed her dad for some insight and then showed her the photo of Thomas' mother.
But would he recognize someone from so long ago?
An Old Face From the Past Brought Back Memories

Most people don't fully appreciate the consequences of their actions. Wimberly's father had no idea that he had known Thomas' mother until the evidence was right in his face. In that moment, memories from the past started flashing in his mind.
They weren't necessarily bad memories. If anything, remembering the relationship he once had with the woman in the photo brought a smile to his face.
Latoya's Father Recognized Ashley's Mother

It had been a very long time, but when Kenneth Thomas saw the photo of Thomas' mother, he recognized her. This raised a red flag in Wimberly's mind. She was shocked to learn that her dad once dated Thomas' mom, and then she told her dad something about her best friend that made his heart flutter.
They Were Always Honest With Each Other

The girls had always behaved like sisters. They often told each other the truth, even when they didn't want to hear it. In fact, Thomas and Wimberly have stopped each other from making bad decisions many times.
So if one of them wanted to get an ugly haircut, the other wasn't afraid to tell her how bad it would look. But they started wondering if the reason behind this special connection of theirs was more than a coincidence.
The Girls Decided to Have Their DNA Tested

The three of them started toying with the idea that they could all possibly be related by blood. And as unlikely as that was, they decided to have a little fun with it. So, they split the cost of a DNA test and had their genes tested to see if they matched.
But they weren't emotionally ready for what the test would reveal.
DNA Testing Provides Tons of Health Information

Now, there are a lot of reasons why people choose to get their DNA tested. The test helps people determine health related information that might have been passed on from a parent like the Alzheimer's gene. This can give people a better idea of what types of health complications they might expect as they get older.
But it can also blow the lid on a lifelong secret.
DNA Testing Is Unpredictable

Anyone who has ever seen "Maury" knows the unpredictable power of paternity testing. You never know how people will react when they discover that their child isn't really theirs because their spouse cheated on them. But in some cases, the test results can reveal things like if the man you've always seen as a father figure is in fact your father or if your bestie is really your sister.
The Truth About Who They Were Was Finally Revealed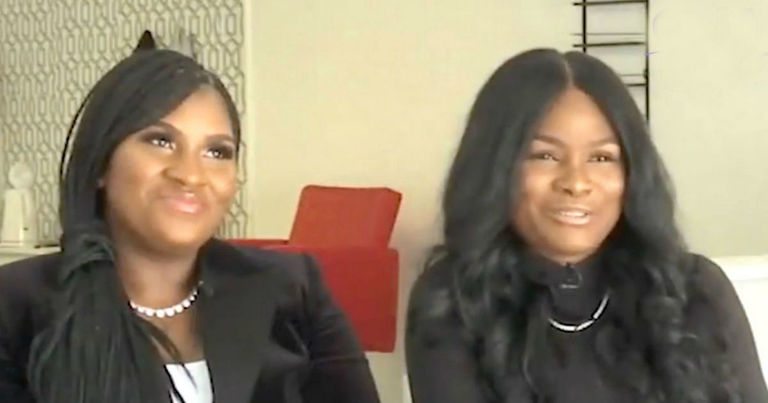 The girls had always felt like they were sisters from another mother. They had just about everything in common and their bond was simply unbreakable. And it turns out that there was a reason for that—a biological reason.
In a shocking turn of events, the DNA test revealed the truth behind why they had always shared a commonality. They weren't just friends anymore. They were half-sisters!
The Truth Made a Weird Kind of Sense

The fun the girls had together was always better than anything they've experienced in their lives. They could be as silly as they wanted in front of each other without having to worry about anyone judging them. They could also go an insane amount of time being in the same room together without even talking and still feel at home.
But they couldn't figure out why their friendship worked out so well until now.
A Dark Family Secret Was Exposed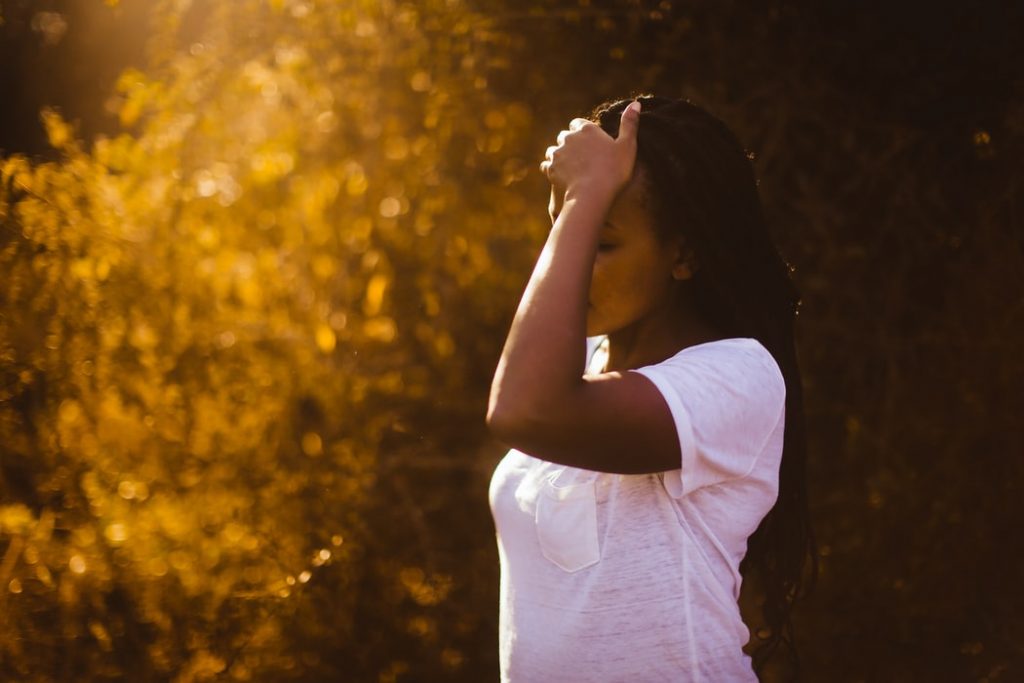 It turns out that Kenneth Wimberly's brief relationship with Thomas' mom produced a child—Ashley Thomas. But he never knew that he had gotten Thomas' mom pregnant so he had no idea that he had another daughter out there. But as it turns out, he did.
But when Thomas discovered that Kenneth was her biological father, she was seriously shaken to the core. She couldn't even process this new truth.
She Was Too Stunned to Be Happy

Most people would have jumped at the news of learning that their best friend was actually their sister. But Thomas wasn't exactly jumping for joy and not necessarily because she wasn't happy. She was struggling with the revelation that completely changed her life.
But would she come to her senses?
She Got the News While She Was at Work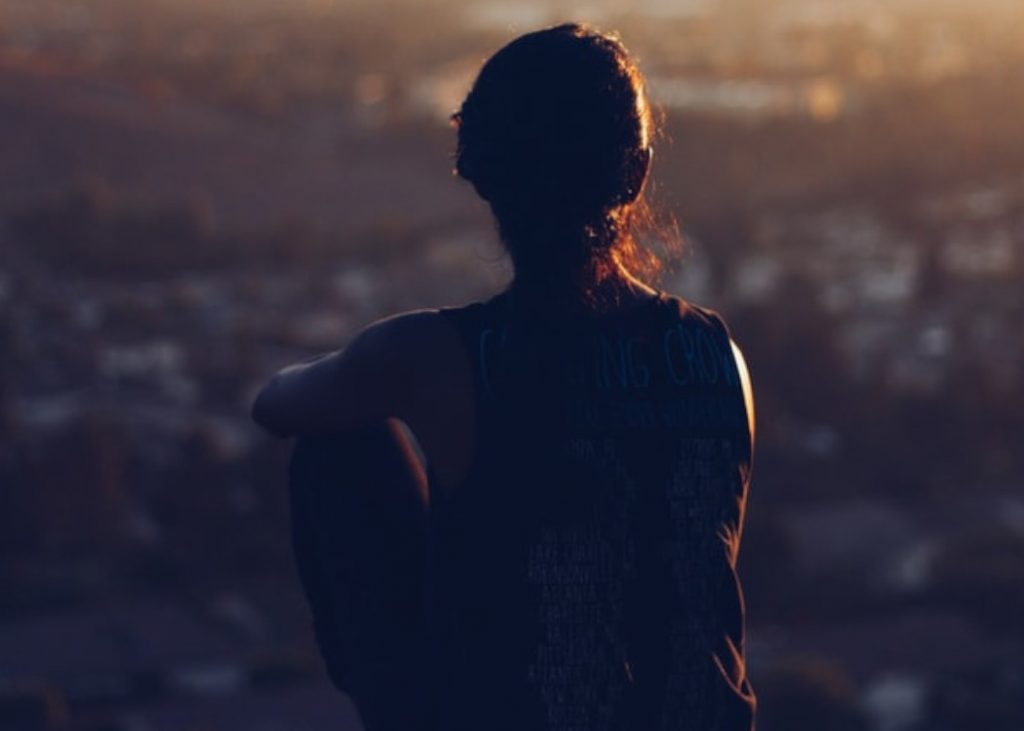 "It was a Friday, and I was at work when I got the call," Thomas told CNN. "When Kenny told me he was my dad, chills went through my body. I couldn't think.
I couldn't process it. I couldn't even talk to them."
She Needed Time to Process the Truth

She searched for the truth, but when the truth was revealed she simply couldn't handle it. A part of her wanted to talk about this with her biological dad and her best friend who was now her sister, but she couldn't–at least, not yet. She needed to process her new reality before she could look anyone in the face.
But she wasn't the only one who was stunned by the news.
Wimberly Almost Passed Out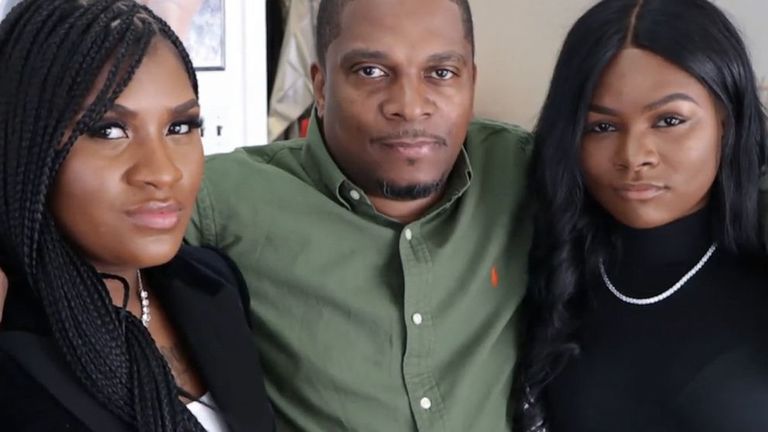 The two best friends finally realized why they were so close. They were blood relatives. But the truth was a tough pill to swallow.
"I almost passed out," Wimberly told "Good Morning America" about discovering that her biological father was also the biological father of her best friend. "Then I immediately called Ashley." But Thomas wasn't exactly handling it so well either.
Thomas Was Trying to Get Through It

Learning the truth can be good for the soul, but it can also make life trickier to navigate. It's why Thomas had no idea what to do now that she knew the truth about Wimberly and their father. She was practically in a state of numbness and started to question everything, especially about how much her mother knew about all this.
Did Her Mother Know the Truth?

"I have so many questions for my mom and I will never have any of those answers," Thomas said. "Did she know he was my father?" Not that it mattered anymore because she knew the truth, and as mind boggling as it was to accept, she had found her biological father.
The Best Friends Went Radio Silent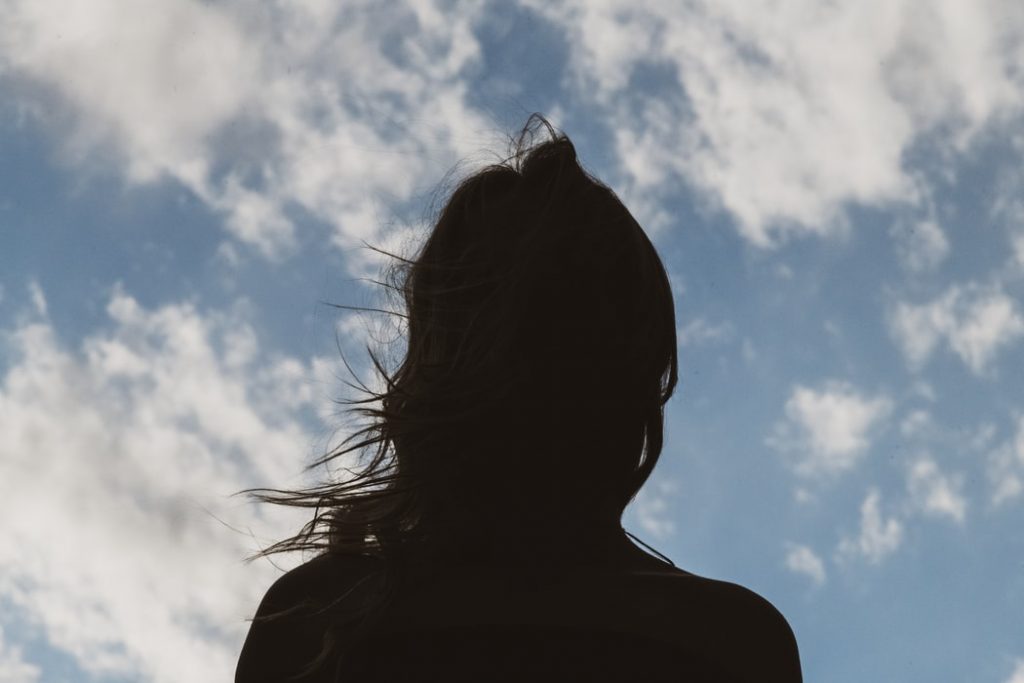 Thomas and Wimberly had always confided in one another. They were like each other's rock. There was nothing they couldn't tell each other and yet, for the first time since their friendship began, they had gone radio silent.
Was this the end of their great and powerful friendship?
They Stood Up For Each Other

The girls had always stood up for each other whenever the other one was in trouble. They defended one another and shared the blame when necessary. But one thing they never did was let the other go into battle alone.
They were each other's shield. But this was one of those rare times when Wimberly could not shield her from the truth.
She Was Happy and Emotional

Thomas wasn't angry at Wimberly. After all, she had also been in the dark about the fact that they were sisters. And it's not like the revelation was a horrible secret because they had always wished they were sisters in real life.
But her new father was a different story.
Thomas Couldn't Sleep From the Shock

"The first few nights I couldn't go to sleep," Thomas told Good Morning America. "I'm happy that she's my sister but had some emotions that this guy I've been around this whole time I never knew he was my father."
She Considered Some Talk Therapy

Most people find it very comforting to talk about something they're struggling with in their lives. And Thomas knew that being listened to would make her feel that other people cared about her and what she had to say. She figured that this was the right step in handling this situation, but she couldn't exactly go to her best friend turned sister, so she sought out the man she had called daddy growing up.
Thomas Talked to the Man Who Raised Her But It Didn't Go Well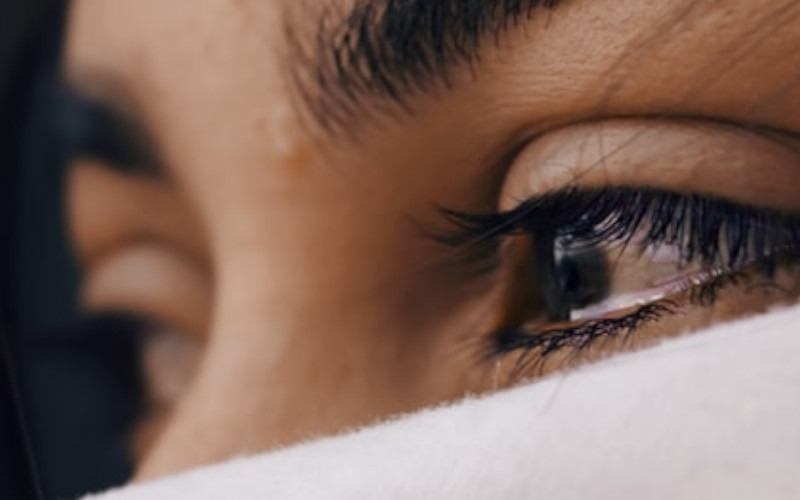 Thomas had a lot of people she needed to talk to about what she had just learned. This was her way of dealing with the new reality of her family. So, she turned to the man who had raised her and told him about her biological father.
Unfortunately, he took it kind of hard. But her biological dad has no regrets about learning the truth.
It Was the Best $100 He Ever Spent

"That was the best $100 I ever spent," Kenneth Wimberly told "Good Morning America" in regards to the DNA test.  "I am happy that she's my daughter and everyone is happy that she's a part of the family." But so many years had passed and people were wondering if Thomas would ever be able to call him dad.
Kenneth Knew This Was Tough on Thomas

Kenneth had recently found out about a child he never even knew existed until it was later confirmed with a DNA test. Of course, he knew how difficult this all was for Thomas and he wanted to give her time to process this information. But he couldn't wait for the chance to start interacting with her, not as her daughter's friend, but as his daughter.
Kenneth Felt Bad For Ashley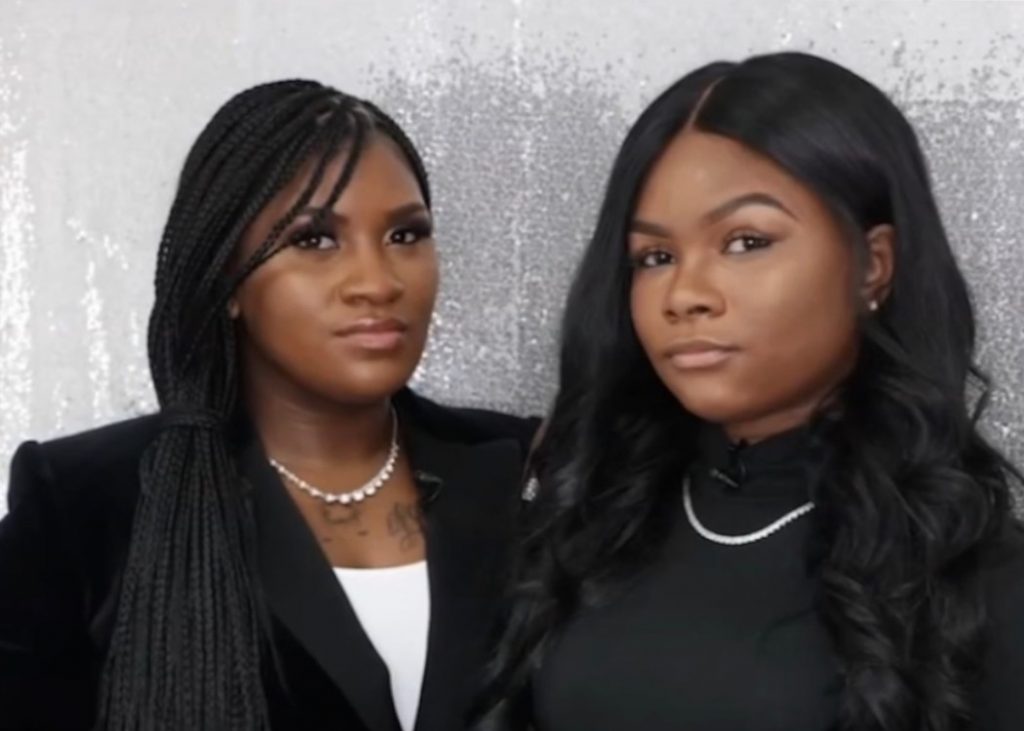 With the DNA results finally revealed, it was time to finally begin putting the family back together that had been apart for almost twenty years.  But Kenneth Wimberly knew it wouldn't be easy, mainly in part because of what his other daughter had gone through. "As a father, I've always been there and I've always raised my children and this deprived Ashley of having me in her life to raise her," Kenneth Wimberly told "Good Morning America." "I just feel so bad for her but we can't undo what happened."
He Wished He Could Have Done Things Differently

If Kenneth had been given a choice, he would have made sure that Thomas had been a part of his life since the day she was born. But for whatever reason, Thomas' mother never chose to share that they had a child together. And sadly, he couldn't go back in time to fix this.
All he could do was move forward and hope that Thomas would accept him as the father he was always meant to be.
He Went From Big Kenny to Dad Overnight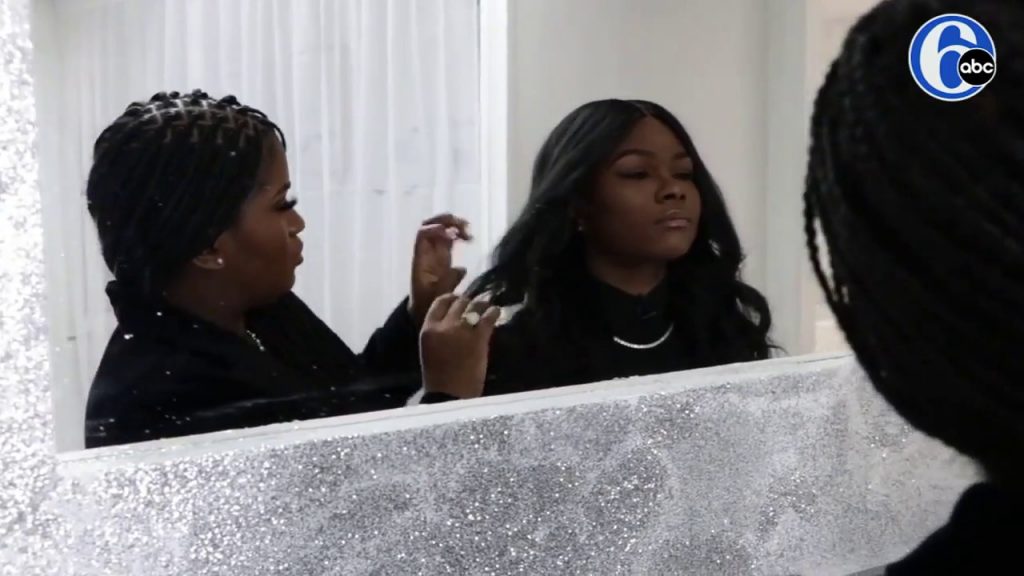 Before the truth came to light, Thomas would call Wimberly's dad, "Big Kenny." But now she's slowly transitioning to calling him "dad." "She just looks at me when she does it and smiles," he said. So, it seems as though Thomas has finally come to terms with her new lineage. But would the girls' bond have been as strong had they grown up together? Wimberly isn't so sure.
Wimberly Wouldn't Change a Thing About Their Friendship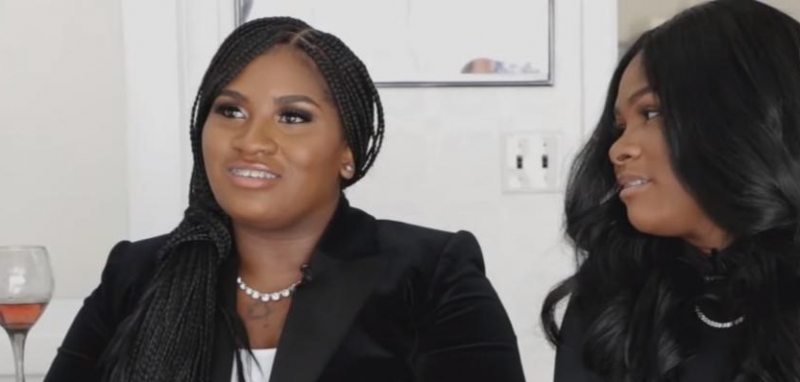 Although Thomas and Wimberly learned that they were more than best friends, it was their friendship that became the pillar of the bond they share today. But when asked if she would have changed anything about the way they met, Wimberly told "Good Morning America," "I wouldn't change it because I don't know if we had known we were sisters, that we would have this bond and be as close as we are. I have questions but no regrets."
They're Still Best Friends

They know each other inside out since they have literally spent a lot of time with each other since they were teenagers. They have always been there for each other through good times and bad. They're honest with what they say to each other and trust that they can keep even their darkest secrets between themselves.
The fact that they're sisters now hasn't changed a thing. But they needed time to get to know each other as sisters.
A Family Vacation to Miami Gave Them a Chance to Bond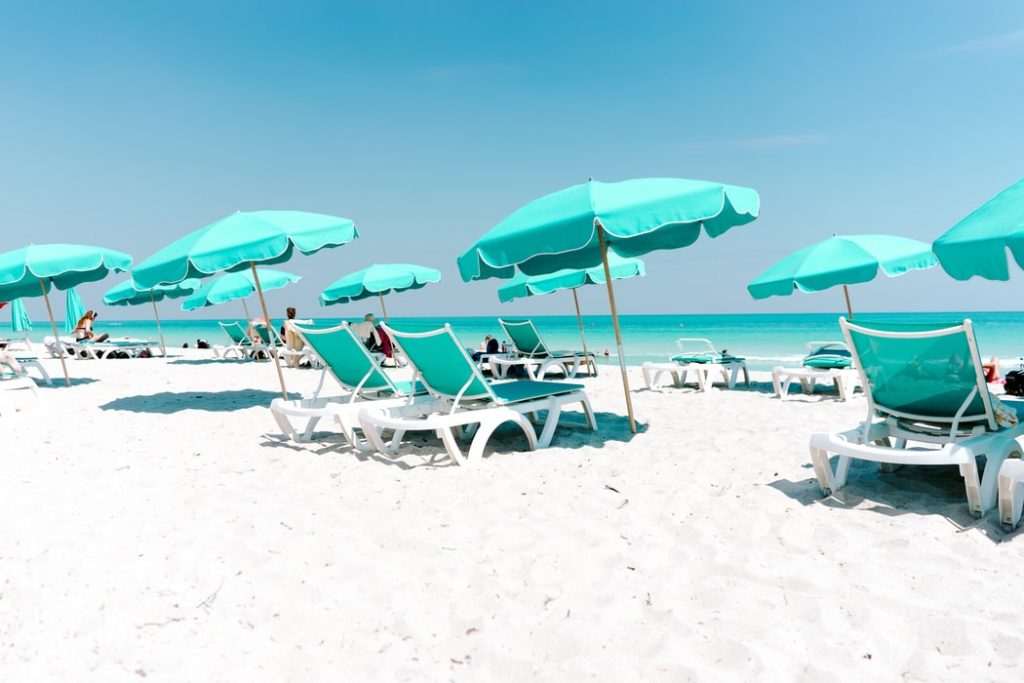 Thomas and Wimberly had done a lot of bonding over the years, but they had only done so as best friends. They had never taken the time to actually bond as sisters. But then opportunity knocked when a planned family vacation to Miami was changed so that the women could travel to Florida alone.
This gave them the chance to bond for the very first time as sisters.
The Half-Sisters Continue to Twin Even Though They're Not Twins

Thomas and Wimberley are both entrepreneurs with Wimberly owning a kids transportation company while Thomas runs her own hair salon. But that's not the only thing they share. They fell in love with two men who happen to be brothers and the women got pregnant at the same time.
Collectively, they have five kids between them. So not only did the best friends turn into sisters, but they also became mommies and aunties at the same time.
It's Still Very Weird For Thomas

"It's just a weird feeling," Thomas, who has two children, told CNN. "It's definitely going to take some time. I'm still in disbelief.
But I want him to be a part of his grandchildren's lives." Meanwhile, her half sister went through a period where she felt guilty that Thomas didn't have her biological dad when she needed him the most.
Wimberly Felt Guilty Her Sister Didn't Have a Dad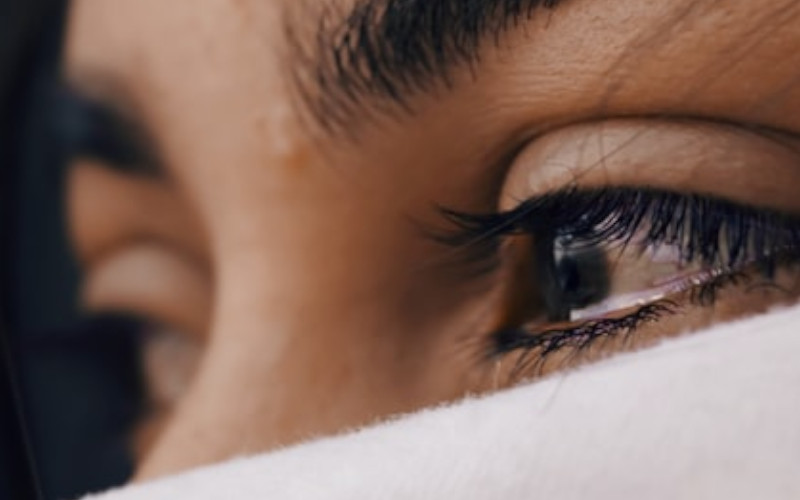 Wimberly claimed she was happy to learn that her best friend was officially her sister, but felt pretty guilty that her dad Kenneth wasn't involved in Thomas' life. "I watched Ashley go through so many things growing up and now all I can think about is that her father was here and he could have been there for her just like he was for me," Wimberly told CNN. "So that's very emotional."
Kenneth Wants to Build a Relationship With Thomas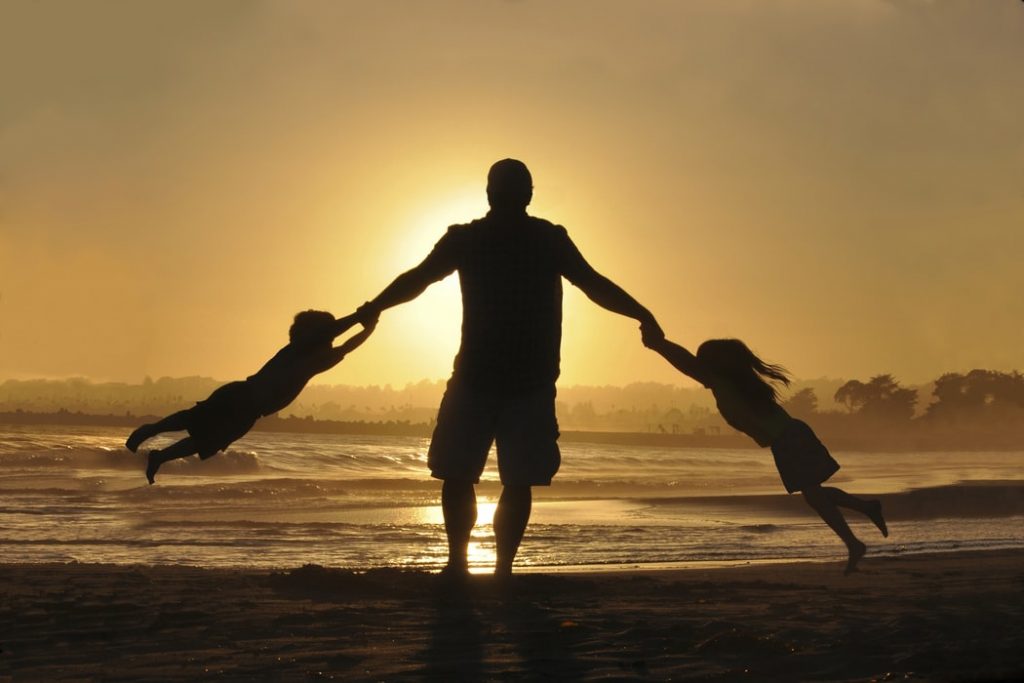 Kenneth Wimberly can't make up for not being there for his daughter Thomas, even though in some ways, he was. But he's focusing more on the future where he can build a strong father-daughter bond with her. He also hopes to continue getting to know his grandkids a little better.
"I've always seen the little ones around and this entire time they were my grandchildren and I didn't even know," he told CNN.
They're Full Time Besties and Full Time Sisters

Life is full of ups and downs, which is why everyone needs someone who can support them, understand them, and love them unconditionally. These types of people are called best friends. Fortunately, not only are Wimberly and Thomas best friends, but they are also sisters who love each other to the moon and back.
Strangely enough, this wasn't the only time two friends realized they were related by blood.
This Also Happened to Alan Robinson and Walter Macfarlane

Surprisingly, this isn't the first time life-long friends have discovered that they were actually siblings. Alan Robinson and Walter Macfarlane met when they were in sixth grade in Honolulu.  From that moment on, they were like two peas in a pod. "Walter used to live just down the road.
His Hanai mother was a good friend of my family," remembers Robinson, "and my mom was the school nurse. So every time he was sick or hurt, our families would talk." Their friendship grew stronger over time but it took over 60 years for them to discover that they were more than friends.
They Played Football Together

Robinson and Macfarlane are both from Hawaii and they've known each other since they were kids. As they got older, they started doing pretty much everything together like playing football at Punahou School, a prestigious Hawaiian private school that boast famous alumni like former President Barack Obama. "When we played for Punahou, we were both first string," Macfarlane said, in a video posted by KITV 4.
"We're brothers, playing side by side." After college and Vietnam, the men ended up back in Honolulu, where they decided to start their own families and spend more time together. But they had no idea just how close they really were.
They Were Similar in a Lot of Ways

The men were a lot alike in more ways than one. They shared similar interests and were major football fans, but that's not all they shared. People would tell them that they looked a lot alike all the time.
But they never even considered the possibility that they were actually blood related. "It never crossed my mind," Robinson said. "That's what's really amazing." But there were subtle clues in their family history.
Both Men Were Raised By Other People

Macfarlane's biological mother wasn't in the picture, so he was raised by other members of the family. He never got the chance to know his father either. On the other hand, his best friend Robinson was adopted by a loving family but a tragedy left a big hole in his heart.
"I had a younger brother that I lost when he was 19, so I never had nieces or nephews," Robinson told the Honolulu station. "I thought I'll never know my birth mother, I'll never have any nieces or nephews." But that wasn't the case.
They Used the Same DNA Testing Service

When they got older, Robinson and Macfarlane both used Ancestry.com, a recreational DNA testing service, in the hopes of learning more about their own family tree. But neither one knew they had done this. And it turns out that they were destined to unearth a major secret from their past.
The Test Results Were a Game Changer

Macfarlane took the DNA test in the hopes of learning more about his biological father's side of the family and his daughter helped. "So then we started digging into all the matches he started getting," Cindy Macfarlane-Flores, his daughter, told KHON 2. But one particular name came back on the top of the list of DNA matches and it was a game changer.
Robinson Popped Up on Macfarlane's List

While sifting through the list of names on Ancestor.com, the username Robi737 caught Macfarlane and his daughter's attention. It turns out that Robi was Robinson's nickname. "I was raised by the best people you can imagine.
But when I had my own two children I did wonder about family history, because I can never answer any health questions on official forms" Robinson said. But at first, the Macfarlanes had no idea how Robinson had ended up on their list of DNA matches… and then, a major truth bomb came to light.
Their Long-Lost Relative Was Already in Their Lives

Macfarlane and his daughter had been looking through the list of results when their eyes locked on the section for DNA relatives. They figured they had run into a distant relative, like a fourth cousin or uncle, but they weren't expecting someone they already knew to pop up.
It Was an Overwhelming Discovery

Macfarlane and Robinson had identical X chromosomes. So they did a little more digging and after some extensive research discovered that they had the same biological mother. The men were immediately stunned by the results.
"Yeah, it was shock," Robinson said. "It was an overwhelming experience, it's still overwhelming. I don't know how long it's going to take for me to get over this feeling."
The Results United Two Families

Once the news of their lineage set in, Macfarlane and Robinson were thrilled to learn they were brothers. In the blink of an eye they had gone from being great longtime friends to being family that celebrated the holidays together. The genetic test results had brought them together in ways they could have never imagined.
Robinson Had an Older Brother

Macfarlane and Robinson were born 15 months part, so although Robinson had lost a younger brother, he now had an older brother in Macfarlane. It seemed too good to be true, but the DNA results didn't lie. They were family, and while they had been in each other's lives for over 60 years, knowing the truth was so much better.
Macfarlane's Mother Made Two Tough Choices

For reasons the family doesn't fully understand, Macfarlane's mother, Genevieve, had considered putting him up for adoption. But when her parents found out, they decided to hanai him. Hanai is a Hawaiian practice where family members can adopt a person with or without papers.
But when her second child, Robinson, came along, she immediately put him up for adoption.
It Was the Best Christmas Present Ever

The brothers learned the truth around the holidays, which was pretty sweet. "This is the best Christmas present I could ever imagine having," Robinson said. But the reality was that these two had treated each other like brothers even before they realized that they were genetically linked.
They Did Everything Together

"This guy was like an older brother all along," Robinson said. "We'd go skin diving, I'd be making noise in the water, splashing around, he'd be teaching me how to do it right. He always came out of the water with a bigger string of fish.
And I had the smallest." Then Macfarlane chimed in and said, "As it should be. You're my younger brother."
They Want to Find Their Fathers

Robinson used to fly 737 airplanes for Aloha Airlines, but both he and his brother Macfarlane are retired now and plan to do some brotherly bonding while traveling together. But they're still longing for one more family reunion. Although they don't have the same biological fathers, they would love to find these men to complete their family circle.