Maleficent and the Evil Queen aren't the only ones who are mysterious and sneaky. It turns out that Disney World has tons of secrets, tricks, hidden gems, and hacks that most people have never even heard of. You know all those times that you visited the "happiest place on Earth"? Well, these hidden gems could've been staring at you right in your face.
There's a Way to Get an Extra FastPass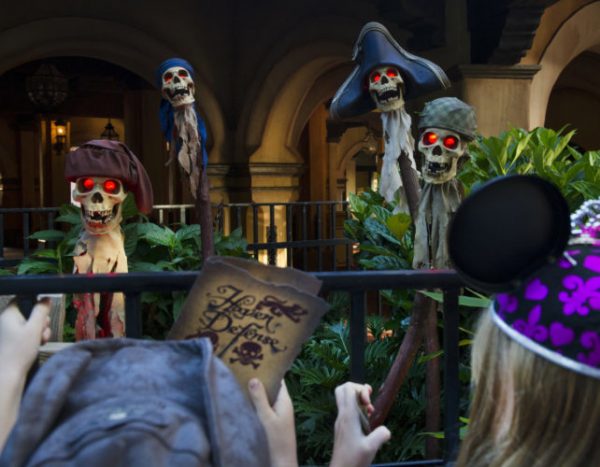 At Magic Kingdom, wannabe pirates can participate in A Pirate's Adventure: Treasures of the Seven Seas. All you have to do is grab a map and complete two missions in Adventureland. As a reward, guests will get one of the most valuable treasures at Disney: a FastPass to go on the Pirates of the Caribbean ride. Just make sure to ask employees if they're available because some guests have claimed they could run out of them.
Have a $15,000 Secret Dinner at Disney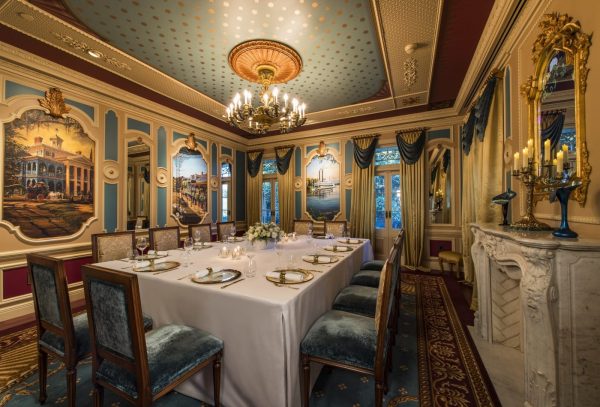 No, that wasn't a typo. Apparently, there are plenty of people with $15,000 to spare. Above the Pirates of the Caribbean attraction, you'll find one of the most exclusive hidden venues in the world.
You can only have the most magical meal on Earth at 21 Royal, an exclusive and private spot that's available for booking. This secret Disney dinner can accommodate up to 12 people, so if you found 11 friends to accompany you, the cost would come out to a whopping $1,250 per person. This luxurious experience includes a jaw-dropping seven-course meal, wine, valet parking, and after-dinner entertainment. Oh, and coffee and dessert are usually served outside on the balcony so guests can enjoy a private view of the park's fireworks. This extravagant dinner is, "private and filled with Disney storytelling and surprises." But that's just the tip of the iceberg. There are plenty of tidbits, mysterious facts, tricks, and hacks that will have you saying, "no waaay!"
You Can Mail a Coconut Postcard to Your Friends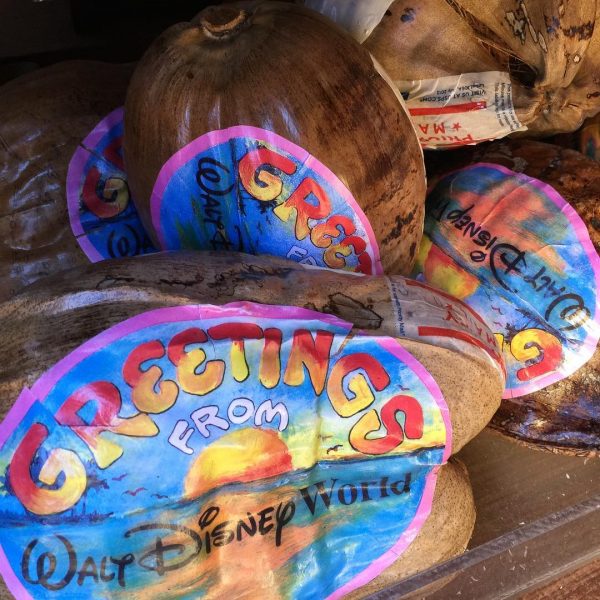 Got friends who love old-fashioned correspondence and coconuts? Well, here's your chance to give them a truly one-of-a-kind gift. Coconut postcards are painted on one side with bright colors. You can decorate it yourself, just don't forget to bring markers! There's also a small space on the side where you can write a sweet message.
You can mail them through USPS at the Pirate's Bazaar outside of the Pirates of the Caribbean ride. You can also do it from the Calypso Trading Post at the Caribbean Beach Resort and Bou-tiki at the Polynesian Resort. Just remember that these coconutty postcards can't be shipped internationally.
There's a Tunnel System Underneath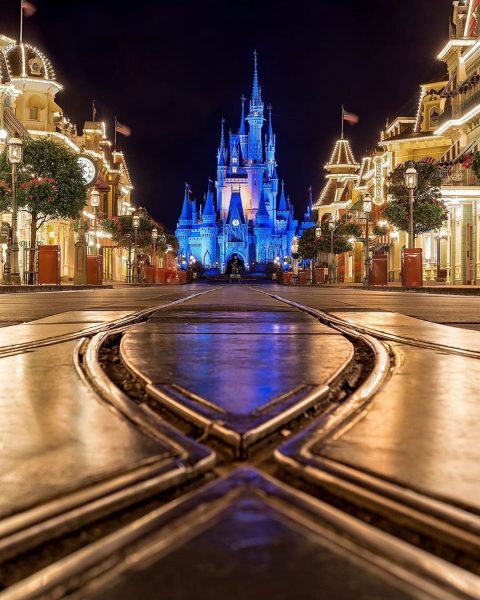 The Utilidors are a network of tunnels or "passageways" hiding underneath Magic Kingdom that allow employees and characters like Mickey and Minnie to move around inconspicuously without being spotted by visitors. Can you imagine stumbling into running Mickeys under the park? There's also an employee-only hair salon called the Kingdom Kutters Salon, where they specialize in hairstyles that have the Disney stamp of approval.
Guests Can't Buy the Color of Mickey's Shorts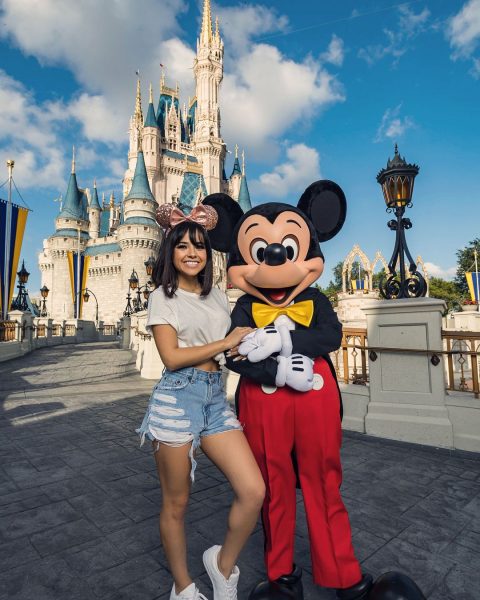 There are tons of Mickey Mouse plushies, stuffed toys, headbands, ears, and t-shirts all over the Disney theme parks. But there's one thing no one can buy, and that's the color of his shorts. It turns out that the exact shade of red of Mickey's shorts is kept secret from the public because it's exclusive to the Disney franchise.
Take Your Kid to Mermaid School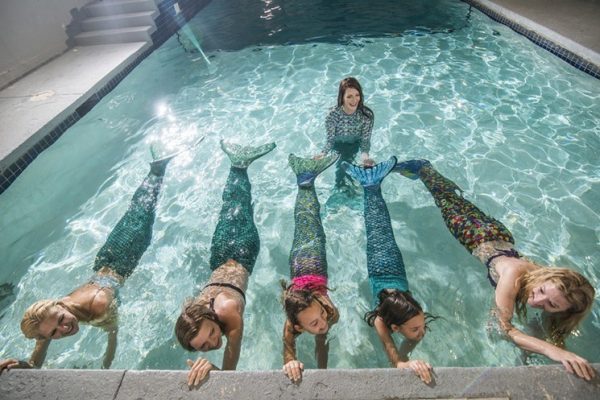 Kids ages 4 and up can live their wildest underwater fantasy by enrolling in Mermaid School at several Walt Disney World resort hotels. According to the site, guests will be fitted "with a swimmable tail and led through activities teaching them how to swim in a pool like a mermaid." Classes retail for $50 per person, and will be held on specific dates at Disney's Art of Animation Resort, Disney's Caribbean Beach Resort, and Disney's Yacht and Beach Club Resorts.
Tinker Bell Really Does Fly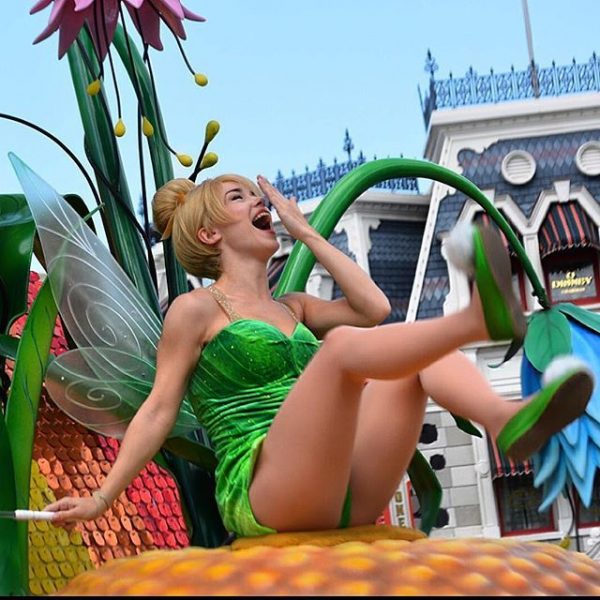 Cast members who audition for the role of Tinker Bell are required to have good upper body strength because they'll get shoved out of a window from Cinderella's Castle so it appears like they're flying over Magic Kingdom during the Wishes Nighttime Spectacular. But sometimes, Tink may get stuck, which means she'll need to grab onto the rope and pull herself all the way to the end.
Tomorrowland's Landscape is Edible

Walt Disney himself imagined a future where humanity would learn to be self-sustaining by growing their own food. Disney explained: "The visionary landscaping doubles as a potential farm, projecting an ecologically astute future where humanity makes the most of its resources." To that end, the landscape in Tomorrowland is also a farm full of plants that are 100% edible, but that doesn't mean you should sneak a few bites start hoarding apples or sneaking a few bites.
Make Reservations to Meet the Beast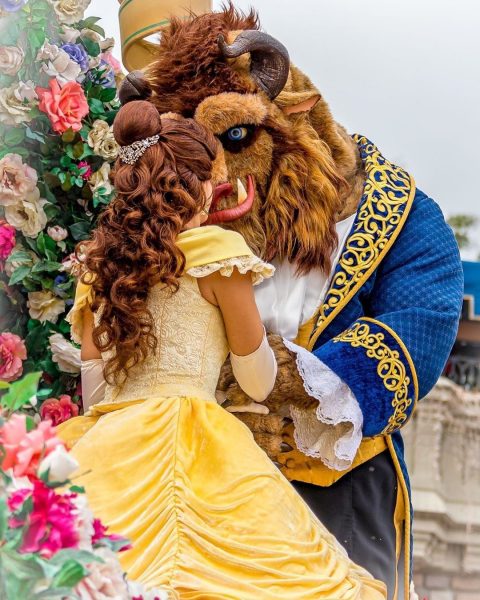 If you're a die-hard fan of the Beast from "Beauty and the Beast," make sure to book dinner reservations at the Be Our Guest Restaurant in Magic Kingdom. Unfortunately, you won't get to meet Belle, since she's busy prancing around the theme park. But dinner guests will get the chance to chit chat face to face with one of the most beloved characters in the Disney franchise.
Order Food on Your Phone While you Wait in Line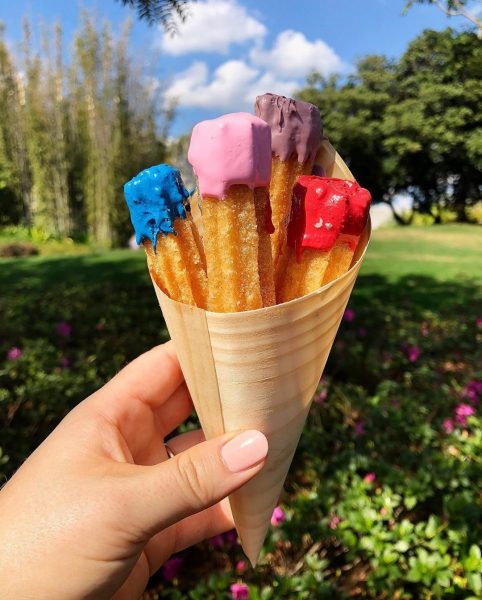 With the My Disney Experience App, you can decide what you want to eat while you're waiting in line for an attraction and then order your food in advance. When you're done with the attraction, you can go and pick up your order at busy eateries like Magic Kingdom's Casey's Corner without having to wait in line.
Have Dinner and Chit Chat With a Disney Imagineer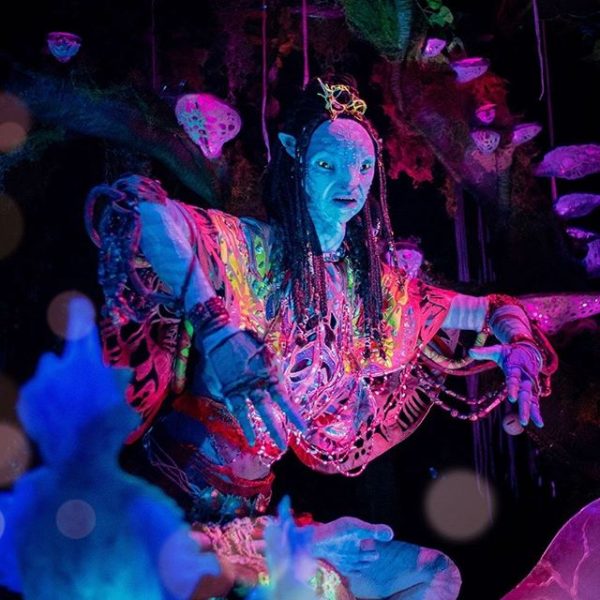 Ever wondered who designed Cinderella's castle? Or how the Frozen ride was made? Or how many characters can be found at Disney every day? Well, you can get answers to all these questions and more by booking a dinner reservation at The Hollywood Brown Derby at Hollywood Studios. Guests can enjoy a delicious four-course meal while they get to chat with a Disney Imagineer. Find out more about the experience by clicking here. But wait! There are so many hidden treasures, tricks, and mysteries in the most magical place on Earth!
Take Advantage of the Rope Drop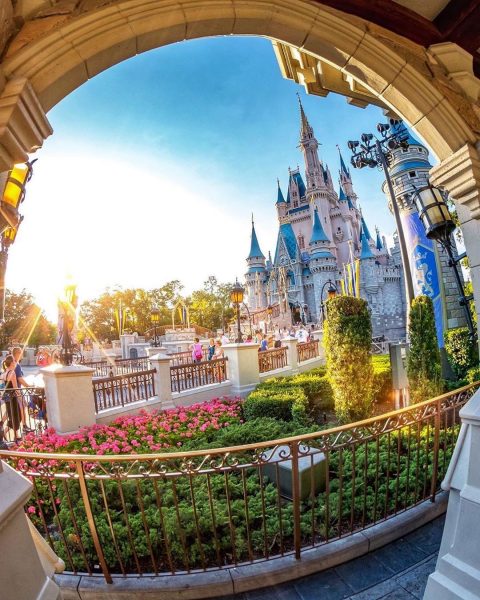 Rope drop refers to the moment where theme parks open. During the first two hours, the lines at most of the attractions are pretty short, which allows families to experience a handful of rides without needing a FastPass.
Check out Lady and the Tramp's Mark of Puppy Love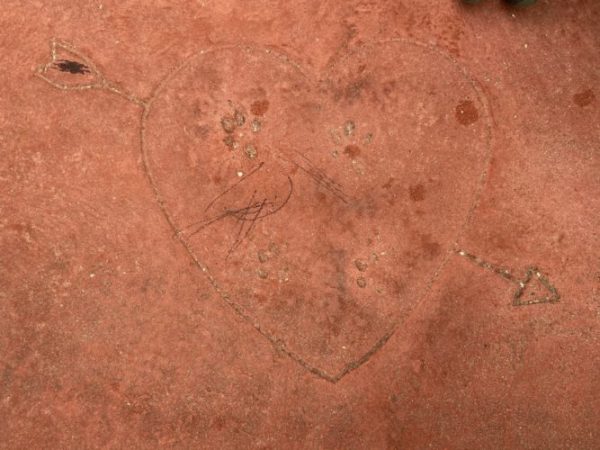 Carved on the pavement outside of Tony's Town Square Restaurant at Disney's Magic Kingdom is a heart with an arrow, as well as Lady and the Tramp's paw prints. It's an adorable symbol of the adorable moment in the movie where the two characters share a kiss while eating spaghetti from the same plate.
Stock up On Disney Gift Cards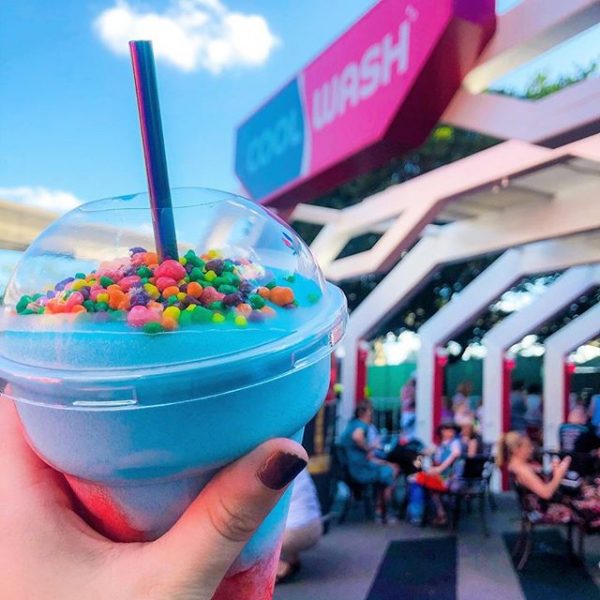 Anyone planning a trip to Disney knows that they're going to spend a ton of money on merchandising, food, rides, and even water. But there are tons of retailers like Sam's Club and BJs that sell gift cards that can be used to buy park tickets, souvenirs, and even food. Start buying them months before the trip.
And don't forget to be on the lookout, because these stores sometimes sell them at discounted rates.
Find the Spot Were Han and Leia Kissed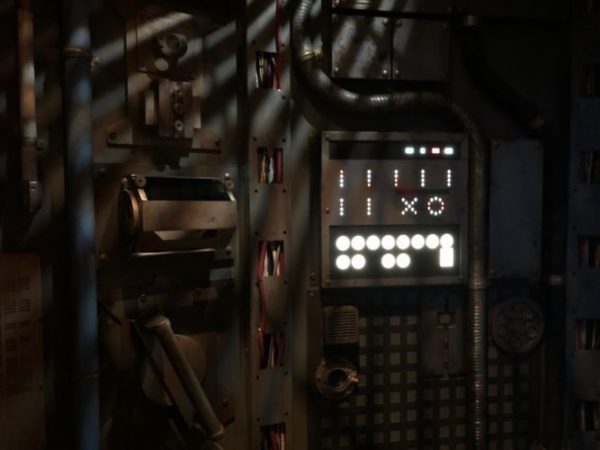 Head to the Millennium Falcon: Smuggler's Run and walk to the spot right off the main room. There's usually a cast member standing by the door, but they'll let you in to snoop around and take a few pics. This place just so happens to be a recreation of the area of the ship where Han Solo and Princess Leia kissed in "Star Wars: The Empire Strikes Back."
Frontierland's Got Raised Sidewalks Just Like in The Old West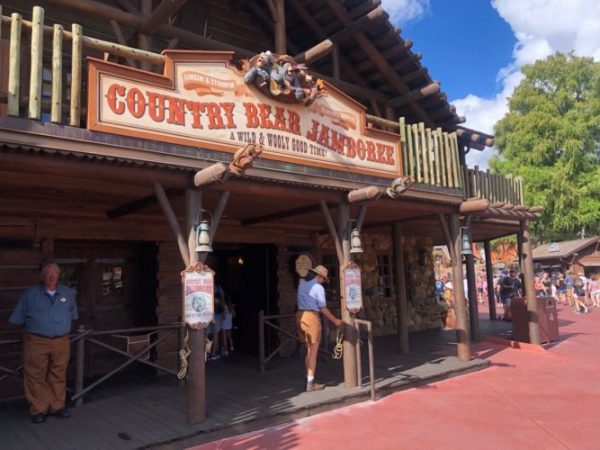 To make Frontierland feel more authentic, the sidewalks were elevated from the ground just like they used to be in the wild west when the streets were full of dust, dirt, and waste. This feature protected clothes and shoes back in the day, and Disney wanted guests to get a real feel of what it was like to step into a store or bar in those days.
Disney Visa Cards Have Lots of Perks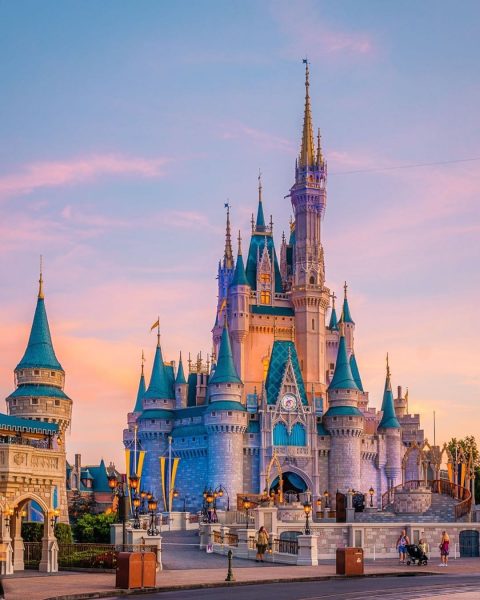 If you're a hardcore Disney fan and visit the parks often, consider getting a Disney Visa Credit Card. Guests can buy merchandise, enjoy select dining, and even get access to meet Kylo Ren at Disney's Hollywood Studios. Visa Card Holders save 10% on dining and shopping, among other rewards.
According to the Disney Rewards site, they'll also get "exclusive photo opportunities with Disney or Star Wars Characters, held in private locations at the Disneyland® and Walt Disney World® Resorts."
Main Street Had a Cigar and Tobacco Shop

In 1955, Disneyland had a cigar and tobacco shop on Main Street, which sold tobacco and smoking-related items from all around the globe. It was shut down in 1990, but now it's the 20th Century Music Company, which sells tons of Disney souvenirs like pins.
Listen to Old-Timey Conversations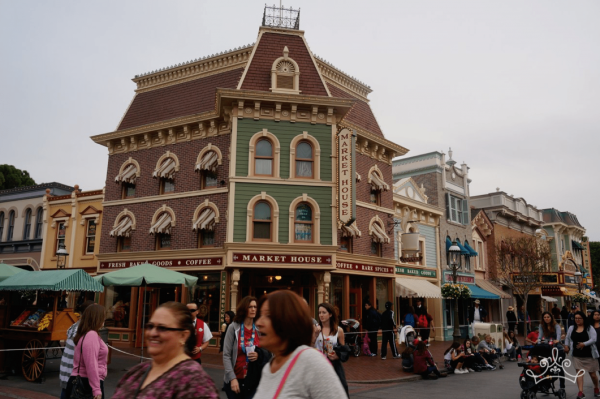 If you've been to Disneyland and Walt Disney World before, you may have noticed that there are old-fashioned telephones on the walls all throughout Main Street. There's one in the Starbucks at Disneyland and one at The Chapeau hat shop in the Magic Kingdom. Just pick up the phone and listen to people having funny conversations in the 1890s.
The Liberty Square Pavement is a Little Stinky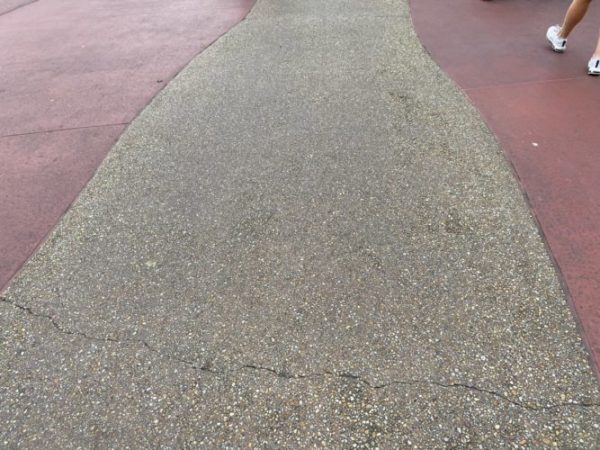 When you walk through Liberty Square, you'll see a brownish strip of pavement that runs through the land, but it's not there for decorative purposes. In Colonial America, raw sewage used to run through the streets because there was no indoor plumbing at the time. It's also why guests won't find any restrooms in the area.
The Main Street Flags Are Lightning Rods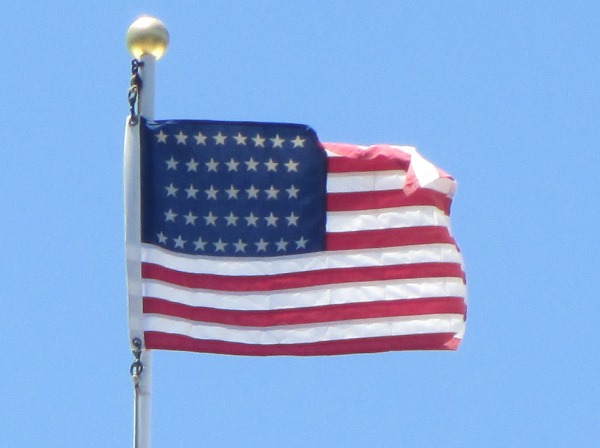 You can spot a bunch of American flags at The Magic Kingdom's Main Street, but they're intentionally missing a stripe or a star so they can be raised permanently because regulations require traditional flags to be lowered or flown at half-mast. But the flagpoles also serve as lightning rods to protect guests from lightning strikes.
There are Disney Trash Cans Every 30 Feet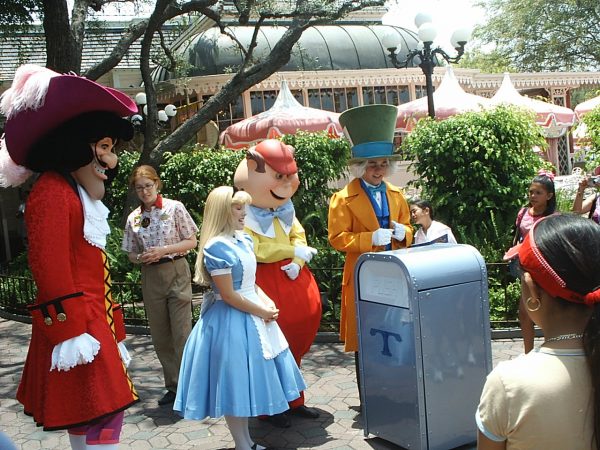 When the park was under construction, Walt Disney wasn't sure how he'd hide garbage disposals and the smelly trash that would be sitting there until it got picked up. So he came up with a brilliant plan. He designed an enclosed trash can that comes with a lid and flaps.
This way, trash and all the nasty smells that come with it would stay out of sight. He also realized that guests would hold on to their trash for 30 feet before giving up and throwing it on the floor if they didn't find a trash can. So to keep people from turning the park into a dumpsite, he decided to place trash cans every 30 feet in all of his parks.
They Have First Aid Stations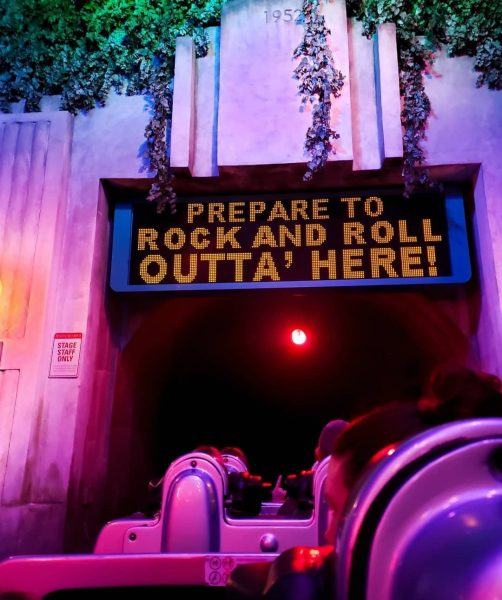 Kids get hurt. They fall, they scrape their knees, or they might get a headache or develop a fever. Fortunately, there are plenty of First Aid Stations where parents can take their kids to see a nurse.
They can grab some cold and allergy medicine, tissues, and Band-Aids, too. The Florida theme park even gives out free Powerade to help guests avoid dehydration.
Find the Hidden Millennium Falcon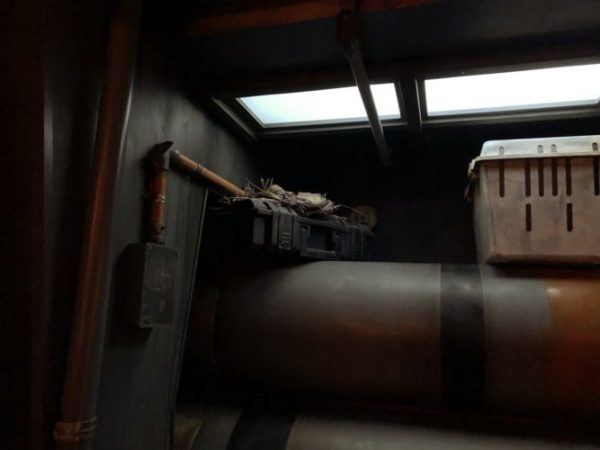 If you're bored from waiting in line to ride the Millennium Falcon: Smugglers Run at Star Wars: Galaxy's Edge, here's something you can do to pass the time. Follow the strip of grating under the cockpit on the side of the shop near the entrance to the attraction and see how many porg nests you can spot!