Alright! Let's talk some trash. No, we're not talking about gossip, of course. We're talking about those unused household items that have been sitting in a closet for years. Like most folks, you probably held on to things you haven't used in years, like that pair of bedazzled low rise jeans you haven't worn since 1999.
But we get it! Throwing away old trinkets is really hard sometimes. But when you declutter your home of things you don't need, you'll give your mind some clarity and balance, and you'll even be able to focus a lot better. And even if you don't typically keep a lot of stuff in your home, you might be shocked to find out that there are tons of things lying around the house that are just taking up space and need to go now.
Old Spices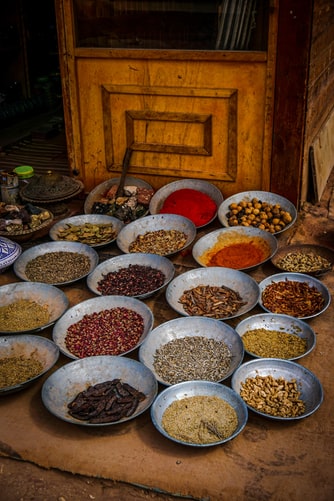 Rummage around your cabinets or pantry and you'll be surprised to find that you've been hoarding old spices for years. If you're not used to cooking that often, then you probably have a bunch of spices that have expired already. Luckily, spices aren't usually dangerous if they expire, but they do lose their flavor.
So why are you letting them clutter up your shelves if you're not going to use them?
Planners and Calendars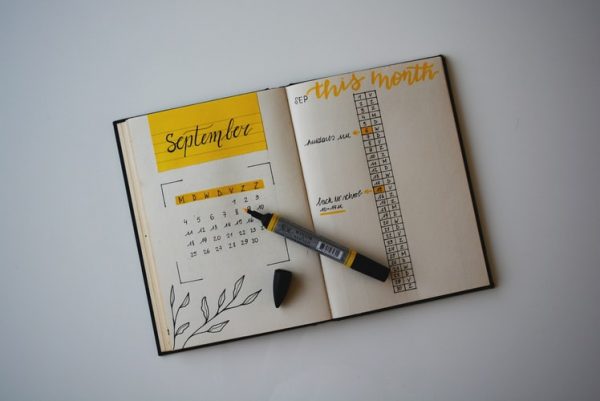 If you're still holding on to calendars and planners, (which are honestly a total waste of space and create too much clutter!) then it's time to grab a large trash bag and throw them all away. Besides, who needs the paper version anyway when you can just use an app on your smartphone? The easiest way to know when you should throw away something is to ask yourself, "will I realistically use this in the next few months?" or "have I actually relied on this item in the past year?" If the item doesn't hold any emotional value and you don't actively use it, then it needs to go.
Appliance Manuals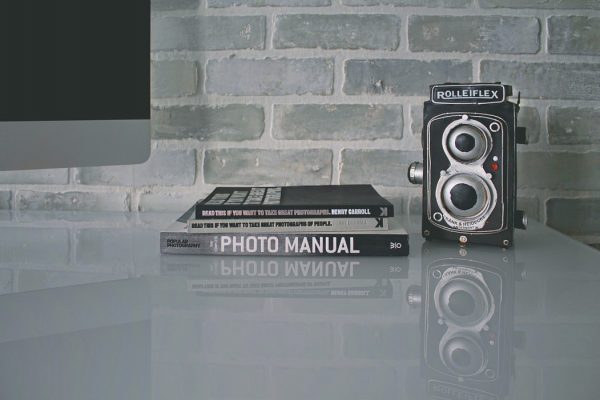 Your smartphone, camera, electric kettle, refrigerator, and your toaster came with a manual. As a matter of fact, all of your electronic appliances probably came with a manual when you bought them. But you've been using your microwave, refrigerator and DVD player for years, so do you really need a manual to tell you how to make them work? Do yourself a solid and toss away all those manuals that are probably stashed away in a drawer somewhere.
Old Towels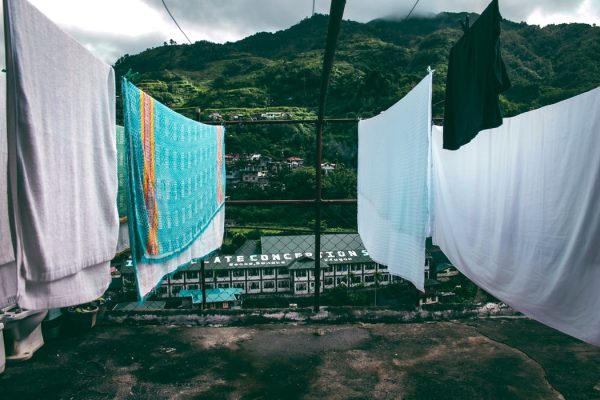 Is your towel starting to smell a little musty? Try washing it once with vinegar and then again using detergent. If the towel still smells funky, then that means that the fibers within are full of bacteria. So, it's time to throw them away and replace the towels.
You can keep one or two if you like having an old rag to take care of spills, but that's about it.
Old Papers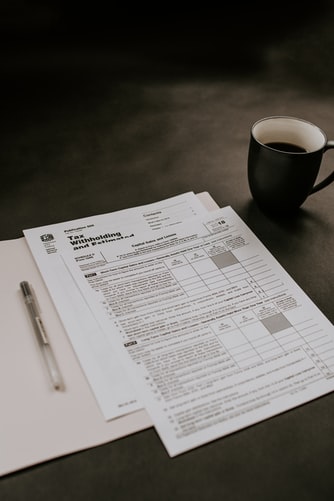 There's probably a stack of papers just aching to get shredded somewhere around you home. Admit it! You probably can't even remember why you held on to them for so long! Just look around in your cabinets, closets or desk drawers and you're bound to find some old receipts, messages, doodling on scrap paper, or even birthday cards that are just taking up space. Just make sure to shred them before you toss them away!
Takeout Menus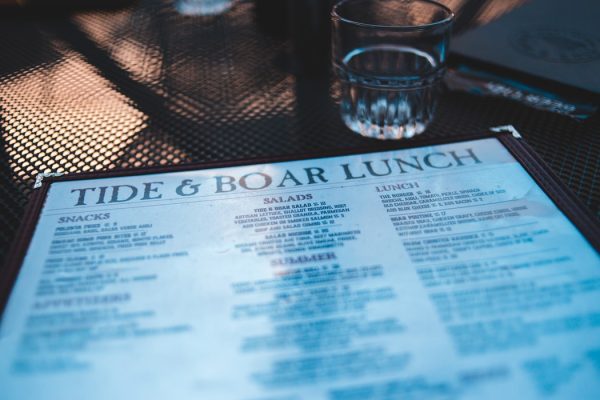 You don't really need all those takeout menus in your drawers, especially when you could be using that space to stash away a valuable item. Plus, some of those menus probably belong to restaurants that are out of business by now. So, grab a trash bag and get rid of them all.
And if some of those businesses are still open, then consider going online. Most restaurants have apps or websites and you can always check out their menus on Postmates or Uber Eats even if you don't order through these apps.
Old Sponges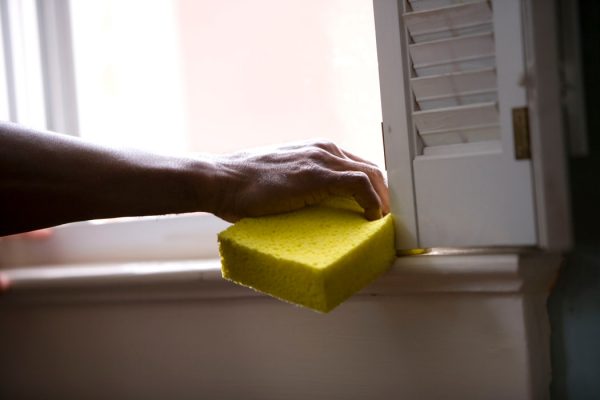 Before you do anything else, make sure to replace your old sponge with a new one. Most sponges aren't any good after a few weeks, but they can harbor a bunch of bacteria. So, you're basically washing your dishes and cups with a wet rag full of lots and lots of bacteria.
Don't let it sit there any longer!
Unmatched Tupperware

Go through all of your Tupperware. If you happen to find one that's missing a lid, get rid of it. The only other alternative to trashing them would be to repurpose them.
For example, a lidless Tupperware makes an excellent mixing bowl. You could also use them as a pot if you have plants around the house. But chances are, if the Tupperware doesn't have a matching lid, you won't be able to use it.
Expired Medicine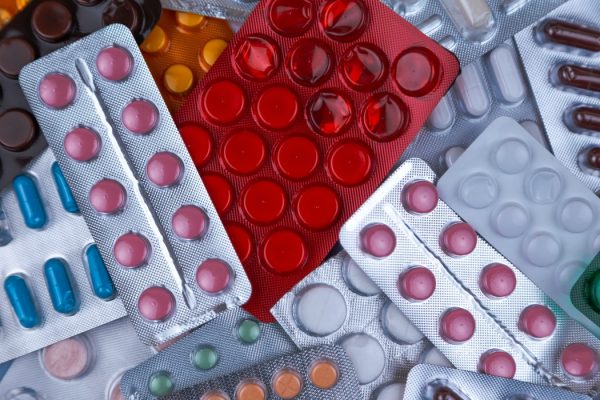 Open your medicine cabinet. Is it looking a bit overcrowded in there? Chances are you've crammed a whole bunch of medicine over the years that are probably expired by now. Flu tablets, cough medicine, and those old pain pills they gave you years ago for your back are probably expired by now.
So, take a moment to go through the items and have a trash tossing party.
Old Books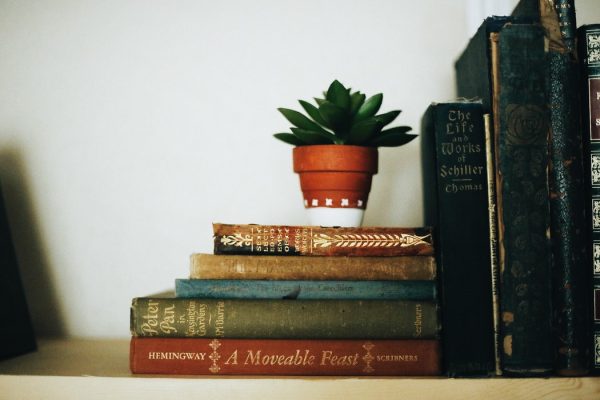 Take a look at the books on your shelves. You've undoubtedly seen a few of your favorites, but there are others you wouldn't re-read if they were the last books on Earth. Don't be afraid to toss away books you didn't particularly enjoy.
Set those aside and regift them by posting on Marketplace or Instagram. Ask around to see if any of your friends would like to get their hands on your old books. If nobody wants to take them, donate them and make someone else happy.
Pillows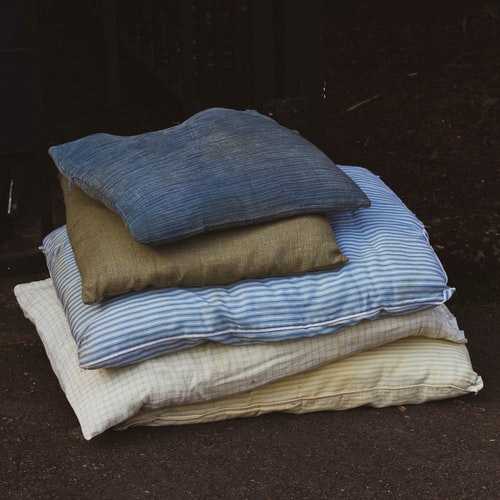 Pillows collect lots of oil, sweat, bacteria, and tears and yet we never consider tossing them in the washer. Of course, some pillows may need to be washed by hand if they're delicate. But even the most expensive pillow needs to get tossed in the trash after a few years.
If you can't even remember when you actually bought your pillows, then it may be time to let them go.
Wire Hangers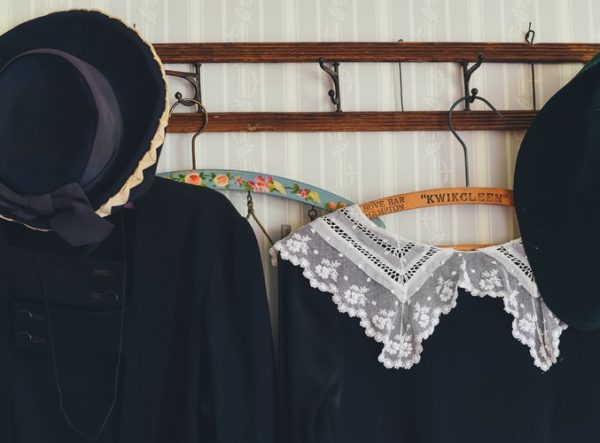 Wire hangers work great with light items like blouses and silk dresses. But they tend to bend when you hang a heavy coat or garment, which makes them pretty much useless. So instead, try buying some plastic or wooden hangers for a sturdier hanging solution.
If you don't want to throw them away, donate them! One man's trash is another man's treasure, right?
Unworn Clothes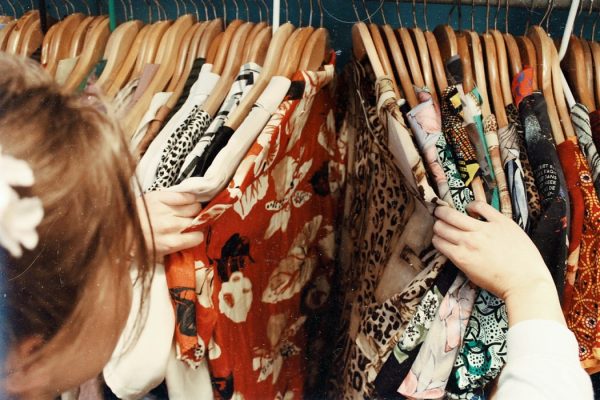 Chances are, your fashion style has evolved over the years, so it's not your fault that you outgrew last decades' style. Sure, bell bottom bedazzled jeans were all the rage in 2001, but when are you actually going to wear them again? If you haven't worn something in years and you don't plan on realistically reaching for that item of clothing again, then it needs to go. Look around in your closet and toss aside any shirts, pants, skirts and dresses you didn't even know you had and donate them.
Let somebody else give them the love they deserve!
Toothbrush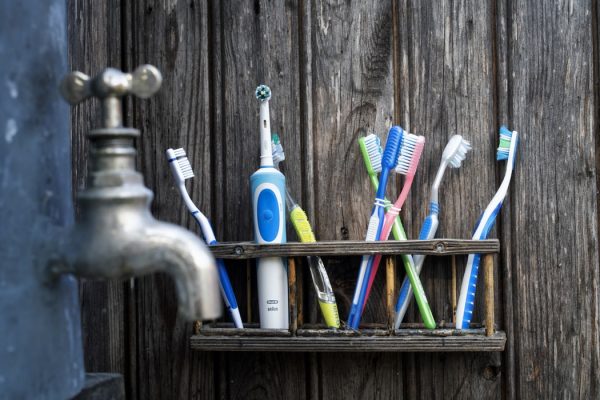 If you can't remember the last time you bought a toothbrush, then you've been holding on to that toothbrush way too long. And it probably shows! Old toothbrushes don't even perform as well after a few months. That's one of the reasons why dentists recommend getting a new one every four months because the bristles become less effective and start collecting bacteria.
Yikes!
Old Costumes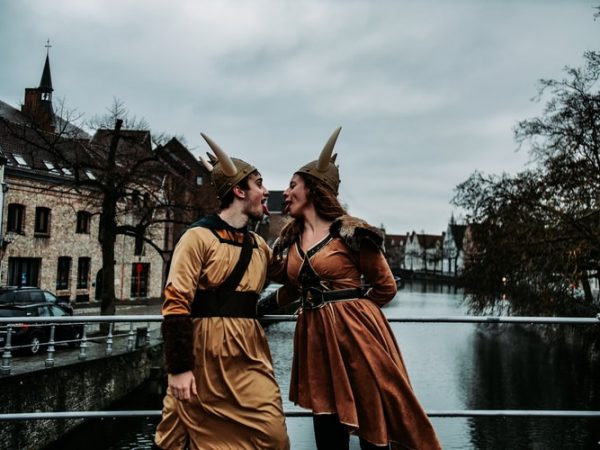 You've been collecting Halloween costumes for years. You might even have a few from when you were a kid. We get it! Costumes can be a bit expensive and you never know when someone's going to hold a Halloween party.
But you're better off donating them to your local theater school and if any of your friends are having a costume party, just rent one!
Air Filter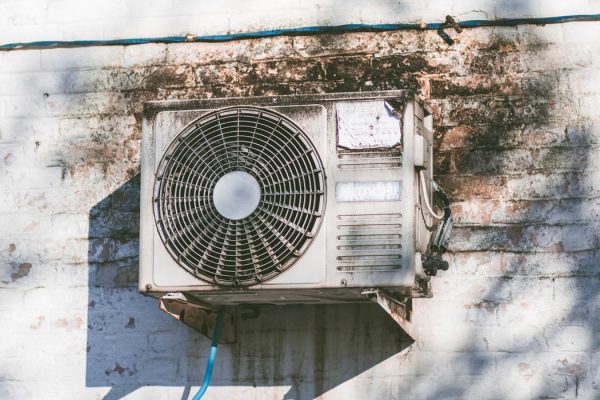 Check your air conditioner's air filter, especially if you haven't done so in forever. Don't even bother cleaning it. Just toss it in the trash and go buy yourself a new one.
Filters should be replaced ever 1 to 3 months and they only cost about $20. If you don't want to mess with your A.C. and do it yourself, call someone who's handy with appliances and let them take care of it.
Cookbooks

You have a stack of cookbooks on how to make the perfect pie from scratch. You even own a Christmas Cookbook from 1988, but you don't even eat sugar anymore! Let's get real! Most people don't even have the time to cook and even if they do, they can just look up the recipe online. So, consider tossing or re-gifting your old cookbooks.
Expired Condiments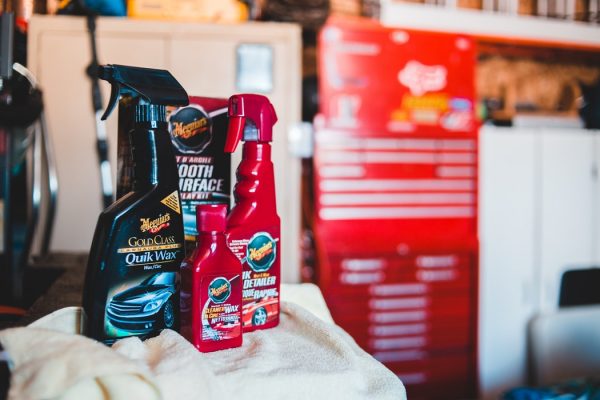 Is your fridge door about to fall off its hinges because it's full of mustard, mayonnaise, ranch dressing, soy sauce and tons of bottles with gooey substances you can't even recognize? Well, it's time to separate what you actually use and what has been sitting in the fridge for years. Plus, the content of these rarely-used condiments sometimes leak and make everything sticky. So, check the dates and throw them away if they're expired.
Recycle Old Technology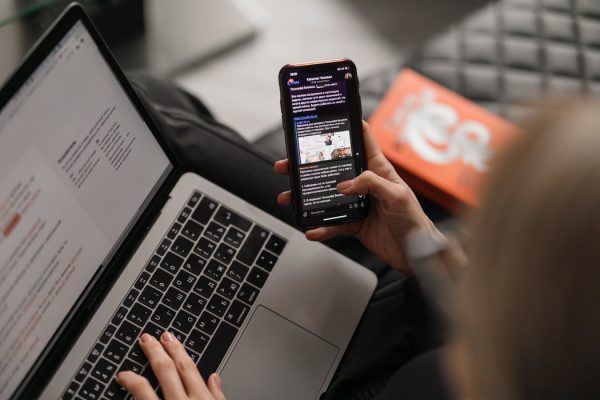 If you bought yourself a new laptop or a new cell phone, you might be tempted to toss your old technology in a drawer and forget all about it. Who knows? Maybe someone in your household will need a spare phone in the future, right? But you're better off looking for an e-waste recycling program in your area and giving your old technology to them. If anyone in your family ever needs a new phone because theirs is broken, trust me, they won't be asking for your Nokia 3120.
They'll just get a new one immediately.
Keys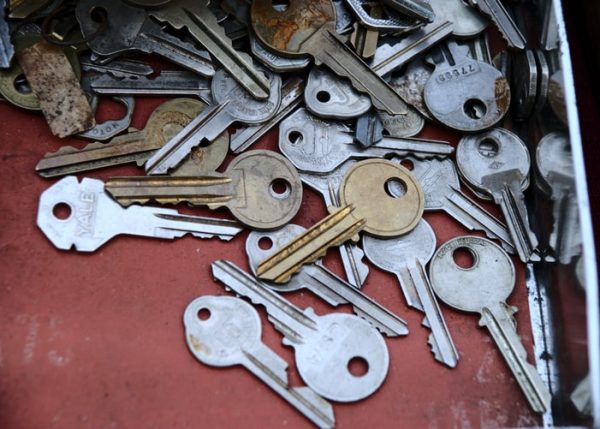 You've found a couple of keys in your desk drawers or cabinets but you have no idea what they're for. So you stashed them away somewhere because keys are important, right? Well, chances are, they're keys to your old apartment, an old cabinet or suitcase, or a car you no longer own. So, consider recycling these keys.
There's a reason why you haven't needed them all these years.
Household Cleaners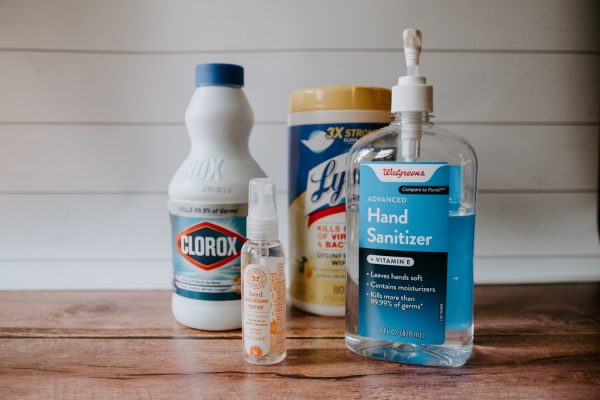 Over time, the ingredients that make disinfectants and household cleaners effective tend to break down. So, if you happen to have a cleaning product that's more than two years old like detergents, all-purpose cleaners, hand sanitizer, window cleaner, or stain removers, get rid of them.
Photo Negatives

Photo negatives don't last forever. In fact, they'll degrade as time goes by, so you might as well scan your original photos or buy a negative scanner and store them electronically on your computer before tossing out those old negatives. This rule doesn't apply if you're a photographer, of course, since you'll probably know how to store them properly.
Eye Makeup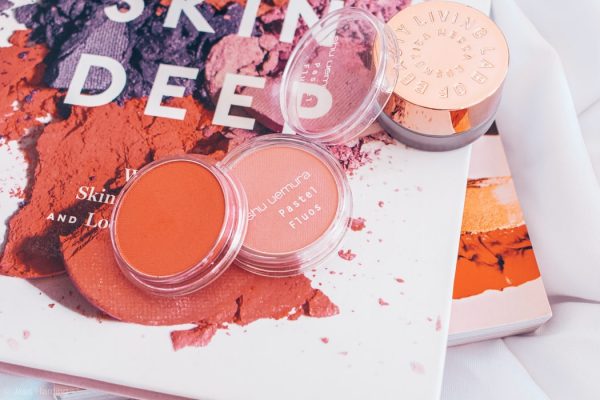 If you love makeup and you love collecting eyeliners, makeup palettes, individual shades, mascara, and even lash adhesive, then consider going through your makeup bag to see how old these items are. If you opened them more than 6 months ago, then sadly, it's time to toss them away. Most eye makeup will start cultivating bacteria after a couple of months.
Vitamins

The quality of vitamins will degrade after 2 years. So, take a look at your multi-vitamins. Chances are, your cabinet is full of vitamin C, Omega 3, and maybe even a few hair and nails multi-vitamin packs. If you can't find the expiration date or you see that it's way passed its best used by date, then dispose of it.
Sunscreen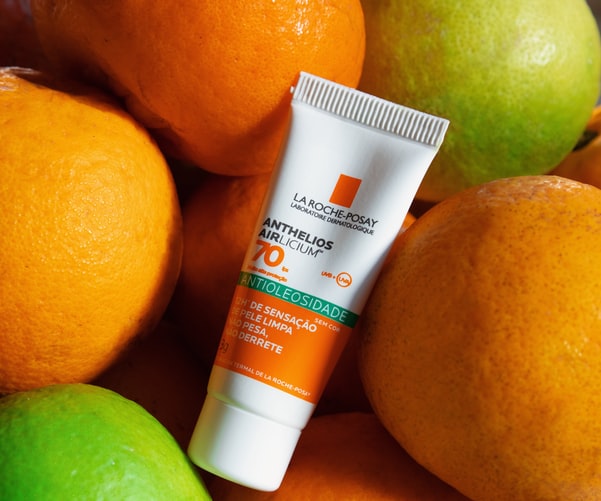 The chemicals in sunscreen that keep those harmful UV rays from hurting your skin will break down, making the product less effective if the product is expired. So, check the expiration date or consider buying yourself some new sunscreen every summer. If you hate wasting products, then start buying mini versions or 30 ml bottles.
Opened Wine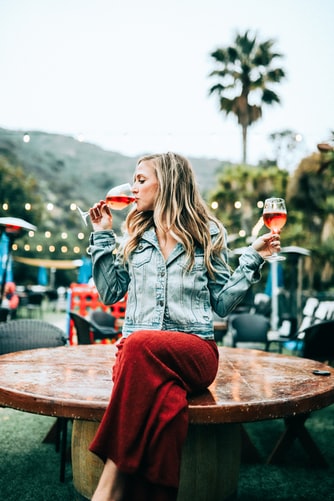 Although the longer unopened wine remains stored, the better it'll taste, an opened bottle will expose the wine to elements like oxygen, heat and even daylight which can ruin the smell and flavor. So, either toss the wine after 2 days or invest in a wine stopper. You can also use it for cooking if you hate throwing away food.
Bleach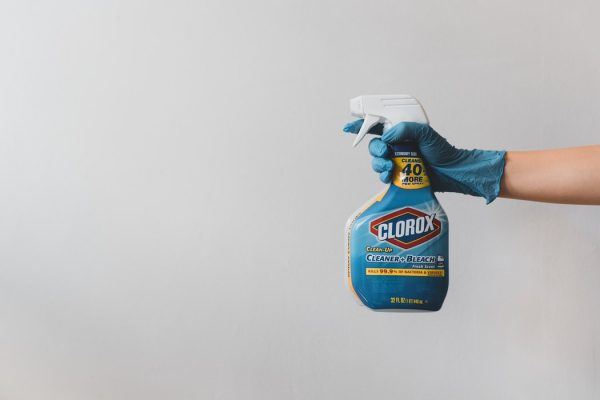 After 3 or 5 months, the chlorine in bleach starts to dissipate, making it pretty much ineffective. So, don't assume that the bottle of bleach you've had under your kitchen cabinet for the past year or so is any good. Make sure to check the expiration date too, and again, if you don't typically reach for this product all that often, consider buying the smaller version.
CDs

CDs used to be all the rage a while ago but now they're taking up too much shelf space. It's so much easier to save your songs and data digitally. Instead of collecting old CDs and tons of dust, get a Spotify subscription or create a list of free music on YouTube and join the new era.
Once you do, toss those CDs and plastic cases or sell them on eBay for some quick cash.
Opened Paint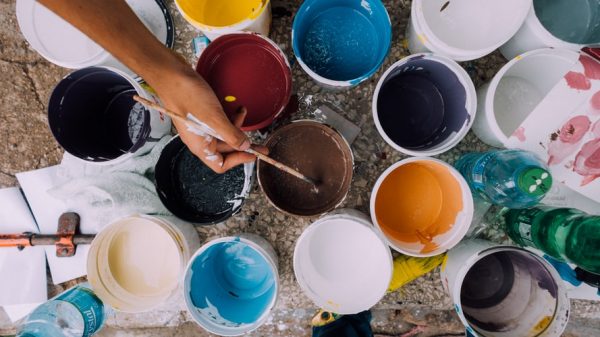 Once you open the can, the paint inside starts to break down. There's just no way around it. The longer you wait to use it, the more difficult it's going to be to mix it.
So, if you've had a can of opened paint stored in your garage for that last 2 to 5 years, toss it away. Next time, buy the smallest paint can you can find so you don't end up throwing away leftover product.
Old Cords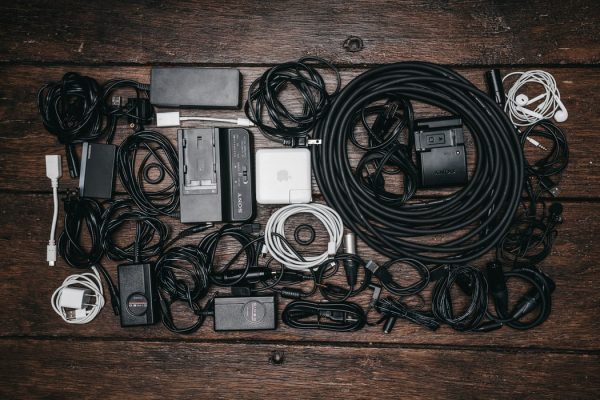 You probably have a bunch of old cords just lying around from back when you bought your first iPhone. Heck! You probably have an entire drawer full of cables. They're could also be stuck in some old shoe box under your bed or they're coiled around your current appliances.
But the reality is, you'll probably never use those old cords again, so get rid of anything you haven't touched in ages and declutter your beautiful home from all these household items you haven't used in years.