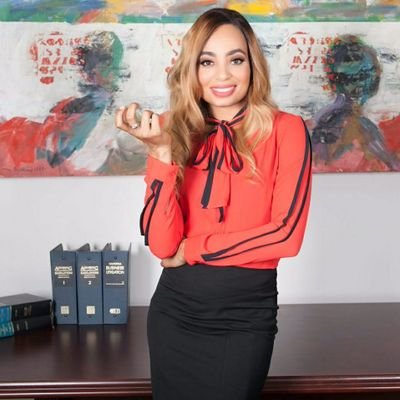 Jamie E. Wright is of the most highly sought after millennial lawyers, crisis communicators, and newer political pundits out of Los Angeles, CA. As founder of the top-rated employment 
Wright Law Firm, she has made a name for herself in legal and business circles as an expert in managing multi-dimensional clients with keen insight on the law and forward-thinking flare. She is a proud mother and brilliant mind backed by education who speaks beyond typical conversation when it comes to fringe legal, employment, race, politics, trending news and pop culture issues. 
Best known as "America's Liability Expert" or otherwise as "mom," to a very special 1 year old boy named BJ, how has your career helped you tackle motherhood? 
My career has taught how to keep a schedule and manage difficult situations in motherhood. To begin, once you have a baby your priorities shift. Period. It's no longer just about you. You now have a small person who is completely relying on you to feed, them, bathe them and tuck them into bed. Additionally, kids have play dates and doctors appointments. So my career as an attorney taught me to schedule my life to accommodate the needs of my son. Secondly, I have become a smooth operator when it comes to tough situations. My 1 year old has tantrums sometimes and he doesn't feel well sometimes, too. And of course he cannot communicate as what is bothering him or what he needs at that time. As a first time mom it can be scary trying to learn your babies language. But being a lawyer has taught resiliency, in that I have learned to remain calm and work through the complexities of raising a tiny human. While it's hard work — it's profoundly rewarding.

What has been your biggest challenge to date since merging your worlds of legal and motherhood together?
My biggest challenge by far would be how to overcome the superwoman syndrome. Since becoming a mom, I have had to accept that I simply cannot do everything, be everything to everyone, and be everywhere I am needed at the same time. Now I am far more protective of my time and space.
I have to be deliberate with the cases I take, be more selective with the networking events I attend, and more cautious with my time spent interacting with people. Being more intentional as a whole, I can enforce self care in order to be my best self while dually nurturing my son.
As a full-time, working mom what "mommy hacks" have become your staples?
1) I plan my son's outfits the night before for the next day. 2) I meal prep for 3 days at a time for myself and my household. 3) I use the services of a virtual assistant to make my calendar run smoothly. 4) I eat clean. I take walks with my son and dog throughout the day. Self-care is essential for every mom, working or not. 5) I have learned to say NO.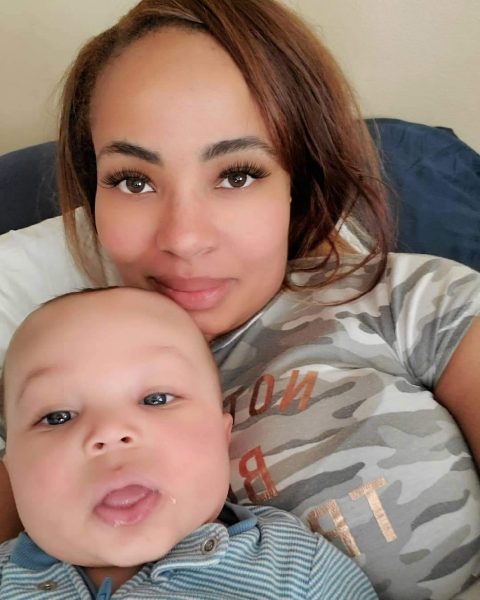 You are the proud daughter of a preacher. How has this complimented and/or conflicted with your adult life? 
It has never been a conflict for me personally. However there are a lot of misconceptions about what the "preacher's kids" are like. I have often heard people say, "oh she must be wild." This is false. Neither my brother, who is a professor at FSU, or I were wild. We didn't feel the need to be because our parents gave us a full reign of liberties. We had open discussions in our house about everything from drinking to sex. And the funny part is is our parents listened to the same music we did in order to relate to us. As an adult I have come to value the relationship I had growing up under my parents roof and the foundation they laid for a strong belief in God. My faith has helped me navigate through situations from a mindset of compassion and grace.
What are your tricks of the trade competing in the male-dominant field of law?
Whew! This is a tricky one. Being an expert in my lane and having thick skin are traits that go hand in hand. By expert I mean knowing the area of law better than your opposing counsel. In the legal profession your clients may doubt you and question you, while opposing counsel becomes increasingly aggressive. Know your stuff. Shake the insults off your shoulders when they come.
Now let's get to some specific questions regarding our audience and your expertise. What should our readers do if they feel they're being sexually harassed at work? 
The first step is to immediately make a written report to HR. Make sure you cc yourself to a personal email address or print a copy of your complaint for your records. Remember HR is there to mitigate issues for the company, so they are not your friends. Ensure you follow the written procedures for making a report that your company has in place. Additionally, make sure you file a complaint to your state's fair employment and housing departments. In California it is the Department of Fair Employment and Housing. And lastly, consult an employment law attorney to weigh your legal options.
With the pandemic still raging on, if someone gets COVID —  can they lose their job if they max out on sick days? 
No. Due to COVID-19 California has Supplemental Paid Leave as well as the Senate Bill 1383, which requires employers with five or more workers to offer 12 weeks of unpaid time off for family leave. The Federal government has also enacted the Federal Families First Coronavirus Response Act Emergency Paid Sick Leave and Emergency Paid Family & Medical Leave. All of these allow for additional time for employees who need time off due to COVID specific.
Is there any legal recourse for working moms forced to return in-office, but can't because they have to be at home with their kids? 
This a problematic subject. The first thing I would ask is whether or not the working mom is an essential worker. If not, the working mom should talk to their employer about allowing them to continue to work from home as long as there is no undue hardship to the employer and the duties can successfully be performed from home.
In the past many women have been passed over for promotions mainly by men who are less qualified. Is there anything we can do to remedy this legally? 
Yes! Both California and the U.S. have anti-discrimination laws that prohibit discrimination based on sex. Furthermore, the Equal Pay Act guarantees pay equity for me and women. If you are a woman who has been passed over for a promotion for a less qualified man, I would again recommend making a complaint to HR, then your state's fair employment and housing agency. And of course always consult qualified employment counsel to discuss the intricacies of your complaint
What advice do you have for black career women who struggle in atmospheres that lack diversity? 
I would recommend having a strong support system. It can be quite lonely when you are the only one in your office. But by creating a network of other black women it can feel less lonely. Sister circles can really make you feel connected to community. I also recommend having allies of other races in your profession. Some of my strongest advocates have been people who don't necessarily look like me, but understand my ability and the impact of having diversity of thoughts, ideas and beliefs in their spaces. Lastly, stand out in your atmosphere by being the expert. While not always true in a lot of cases, your race can be overshadowed by your expertise and the struggle will be less because you will be an indispensable asset.
What does the future hold for The Wright Law Firm and Jamie E. Wright? 
The law firm is expanding. We have some major cases in the works. As far as me as an individual, I have always had my eye on elected office. I love public service and I want to give back. The future is bright. so I am forging ahead. Hope you're having a great day!