Steve Lickteig had been living a lie for 18 years, but he was completely in the dark about it. Unbeknownst to him, everyone around him had been keeping a dark family secret ever since he was born. And when he finally learned the truth, all their family secrets were exposed and they threatened to destroy the very foundation of what he thought was a loving supportive family.
He Had a Seemingly Normal Rural Upbringing

Steve Lickteig was born in the early 1970s and was the youngest child of Mary Jane and Don Lickteig. He and his eight older brothers and sisters lived in a lovely farm house in Emporia, Kansas. Some of his fondest memories included seeing his dad work on the farm.
And as far as he was concerned, he was living a normal life in the rural Midwest. But there was a dark chapter of his life's story that would take years to come to the surface.
He Felt Like Part of the Family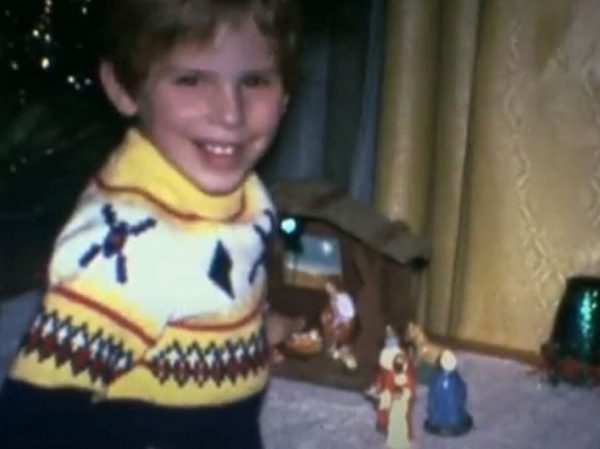 Lickteig's parents were Catholic and didn't believe in holding secrets…or so he thought. They told him right away that he had been adopted. But the young boy didn't really care if he was related to them by blood or not.
As far as he was concerned, they were a big happy family and he loved his parents and siblings. But there was something that didn't quite add up.
His Entire Background Seemed a Little Too Perfect

Lickteig thought he had been adopted by a former World War II veteran and his wife. He had no reason to suspect they were keeping a secret from him, at least not right away. His parents ran a farm and went to mass together.
As far as he was concerned, he had a normal everyday family life. And even though Lickteig didn't know the truth yet, it was clear that his adoptive parents loved him to the moon and back. What more could a child ask for?
Something Was Off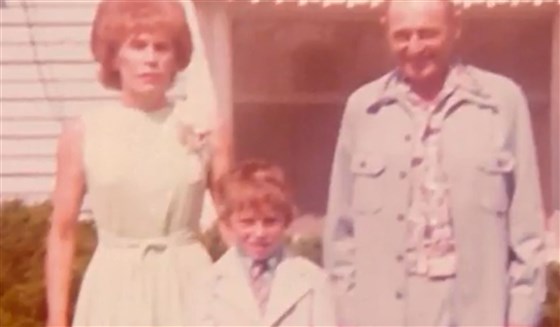 Despite his close-knit relationship with his 8 siblings, Lickteig felt that something didn't add up. "I didn't know why my mom and dad wanted me when they had so many children of their own already," he recalled. This should have been the first clue that his family was holding something back, but he didn't learn the truth right away.
He Wanted to Meet His Biological Parents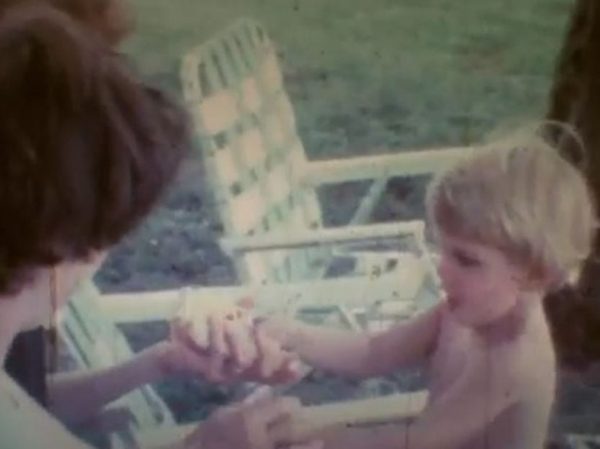 Although something was obviously off, Lickteig still had a family who showered him with love. And as the youngest brother, all of his siblings were overly protective. But he wondered if he had any biological brothers and sisters out there.
Then during an interview a few years later, a friend recalled the time when Lickteig started making plans to meet his biological mom and dad.
Sometimes The Past Should Remain in The Past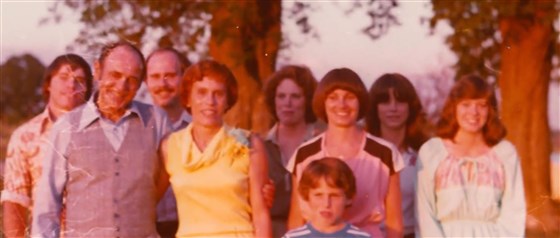 He wasn't sure when this was going to happen, but he was certain he wanted to meet them. After all, these were the people who had brought him into this world and despite having an adoptive family that loved him, he still had so many questions for his biological parents. But Lickteig discovered the sinister truth about his birth parents that made him wish he hadn't been so curious.
They Were Keeping Something From Him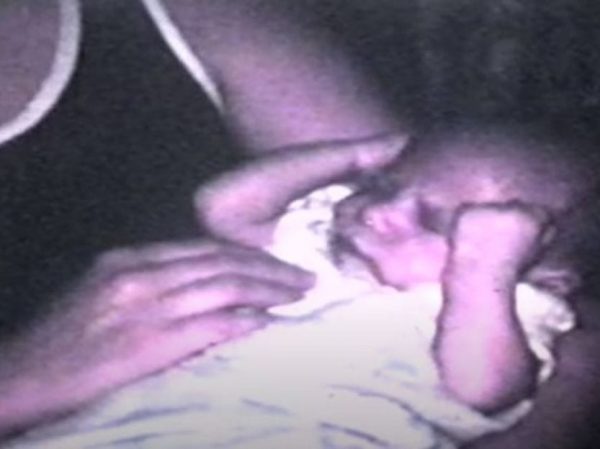 According to a movie trailer about his life, Lickteig always planned to find his real parents once he grew up. And yet, whenever he talked to his family and friends around town about his plans, people got very uncomfortable with the idea. Of course, he had no idea that his whole family, including his siblings, had been keeping a secret about his biological mother.
They had tried so hard to keep him from learning the truth, but the secret was about to resurface…and it was seriously bad.
He Wanted to Celebrate a Milestone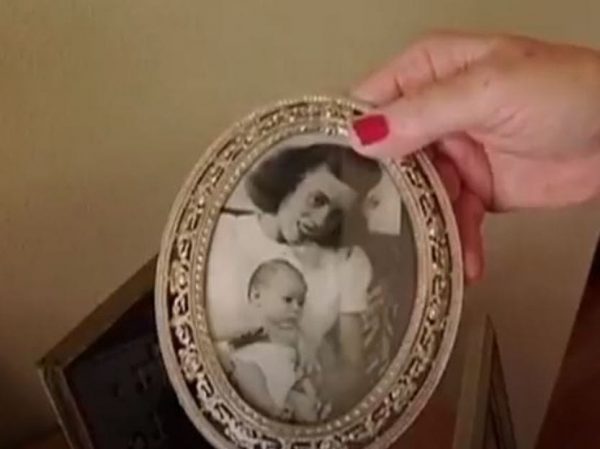 When he turned 18, Lickteig graduated high school and was preparing for a huge graduation ceremony. But first he decided to invite his best friends, Alan and Vance, to his house to celebrate. They had known him and his family for years, but when they came over that night, Lickteig could tell that something was wrong.
Lickteig's Life Goals Were Stumped by a Shocking Revelation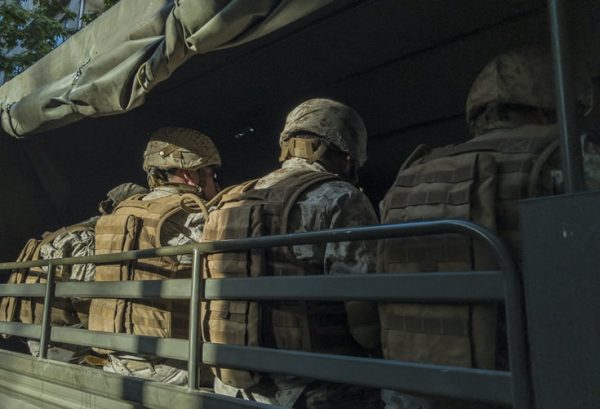 Lickteig had a happy upbringing and a wonderful family. And like most teens his age, he also had goals and dreams about his future. In fact, he already knew what he was going to do once he graduated.
He was going to join the military to follow in his father's footsteps. But a secret that his friends and family had kept from him derailed his future ambitions.
They Were Visibly Nervous

They weren't acting like their normal selves and there was a reason for that. It was almost as if they've been waiting for the right time to speak their minds. As it turns out, Lickteig's friends had known about his family's dark secret for years.
Now, they finally felt like they needed to speak up, and when they did, it completely changed his life.
His Friends Had a Secret to Tell Him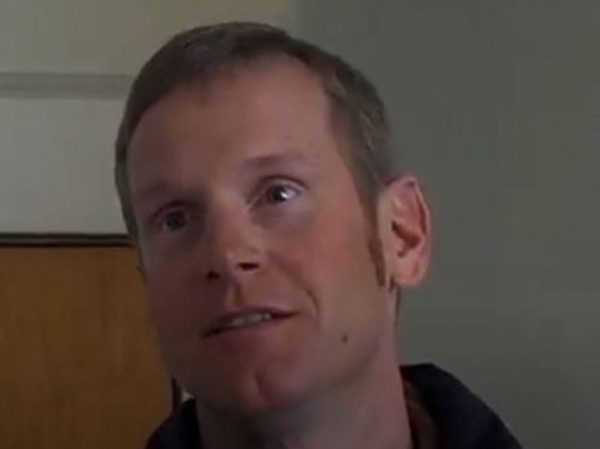 Alan and Vance had been holding on to a secret for a long time, and they feared that if they didn't tell Lickteig, he would never know the truth. Later in an interview, Lickteig said, "I don't have a strong recollection of it, actually. But what I do remember is it was right before high school graduation, the night before.
[Alan and Vance] walked into my bedroom and they shut the door behind them." Then, Vance said to him, "We have something that we want to tell you."
His Mother Had Never Left Him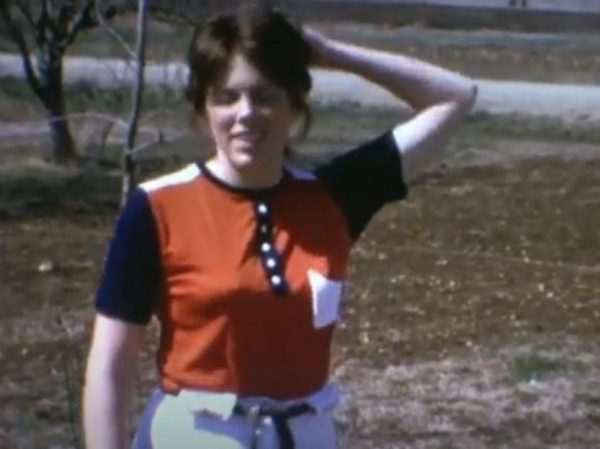 Lickteig sat in his room, but had no idea what Vance was about to tell him. Then his friend told him that he knew who his biological mother was. It turns out that his mom had been living with him the entire time, so the trip he planned to try to find his bio mom wasn't going to happen after all.
In fact, she was in the other room. Then Vance dropped the bombshell.
His Friend Left Him Speechless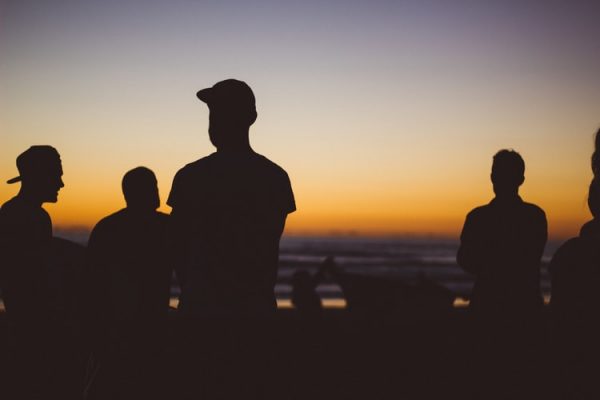 During an interview with NPR's Rachel Martin, Lickteig discussed how he reacted shortly after Vance had braced him for the shocking truth. "According to my friends, I was just silent, and they filled the silence with what they knew," Lickteig told Martin. In that moment he realized that everything he thought was true was a big cover up and he had so many questions.
His Adoptive Family Was His Real Family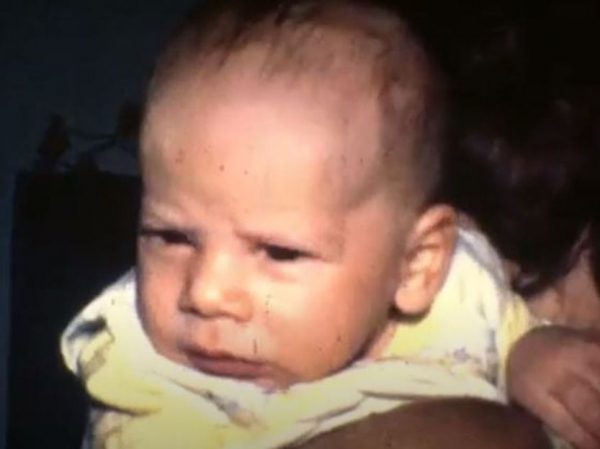 "I was not some random child, even though I fully believed I was adopted by strangers," Lickteig later told The Today Show. "But Don and Mary Jane were not strangers. They were really my grandparents, and Joanie, who I believed was my oldest sister, was my mother." It turns out that the sister he had talked to about searching for his biological family had been his mother all this time.
His Entire World Came Crashing Down

"My two best friends from high school told me the night before my high school graduation," he recalled. Can you imagine what it must've felt for Lickteig to realize that his biological mom had been living under the same roof for so many years? No one in his family ever said a word. For years, everyone had been hiding the truth from him, and they did a great job too, because he would've never put two and two together.
But there was still something even more shocking his friends had to tell him. Could he handle it though?
The Entire Town Knew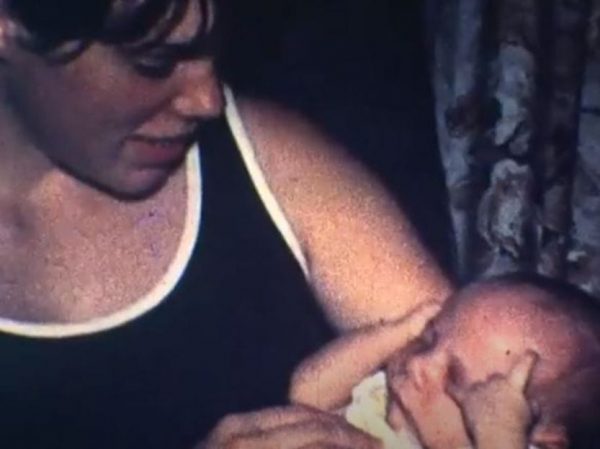 It turns out that his friends weren't the only ones who knew the truth. "They told me that they had known for basically their entire lives, and that everybody I had grown up with had known for their entire lives," Lickteig explained. That meant that his other siblings, his friends, neighbors and teachers knew.
"I think that was actually the biggest blow to me," Steve said.
He Gets Why Everyone Lied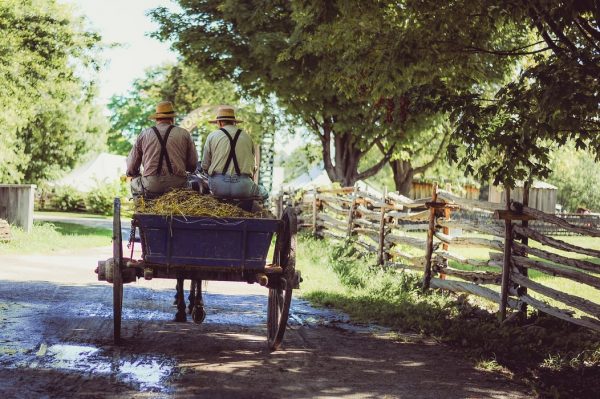 Despite the fact that everyone knew, Lickteig claims he understands why the neighborhood didn't tell him the truth about his origins. "Part of it was the time of this, which was the early '70s, and also (it was a) small town, a tight-knit community," he told The Today Show. "The community members who knew, who didn't say anything, were just trying to be good neighbors."
His Mom Told His Siblings to Lie to Him

According to the blog Finance 101, their mother told Lickteig's siblings to keep up the lie. "'(Mom)' sat us down and told us that they were taking in this foster child," Lickteig's brother Dennis explained. "Then from me up, they told us who it was, and that we were sworn to secrecy.
We could not tell anyone, even the other brothers and sisters." As you can imagine, this weighed heavily on everyone.
The Siblings Kept Their Promise to Their Mother

It wasn't easy for a bunch of kids to keep such a huge secret to themselves. As you can imagine, it was a terrible burden for them, especially since they loved their brother so much. But children are not emotionally equipped to handle such an adult situation.
A few years later, even their mother revealed that she was very surprised that they were able to keep this family secret safe for as long as they did.
Everyone in His Life Was in On It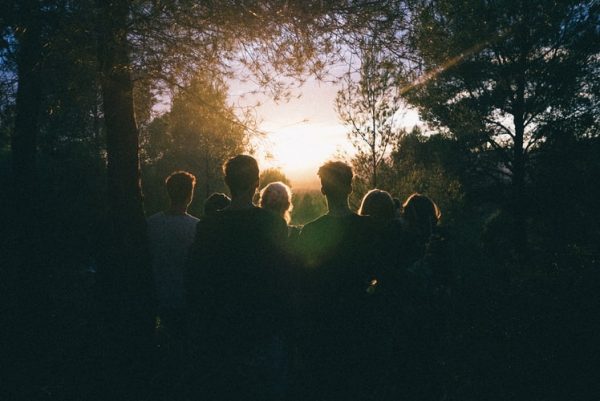 "It wasn't some intimate, private secret, but it was this knowledge of who I was that was out in the open, out in the world, and I had no control over it," he shared. Lickteig recalled saying, "Okay, thanks," to his friends before they left. As you can imagine, he was at a loss for words.
At that moment, everything he thought he knew about his world came crashing down. But would he be emotionally ready for graduation the next day?
He Pretended Like Everything Was Normal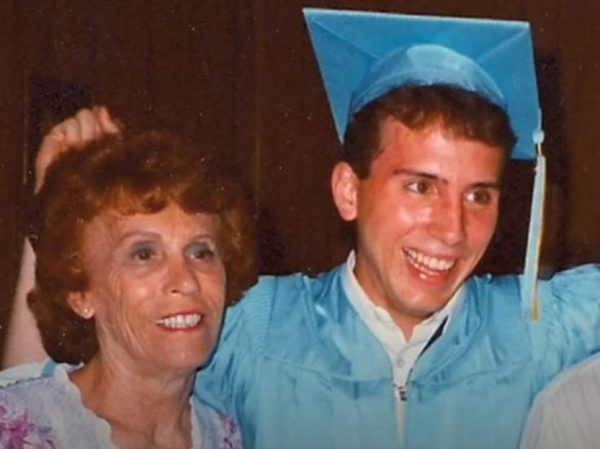 He spent the whole night and the rest of the day leading to his graduation all alone as he processed what his friends had told him. He could have outed everyone, but instead he kept it to himself and pretended like everything was fine, just like they had. He took graduation photos with his family and went to a few graduation parties in May 1987.
But eventually, the emotional dam inside his mind burst.
It Was Time to Confront His Adoptive Parents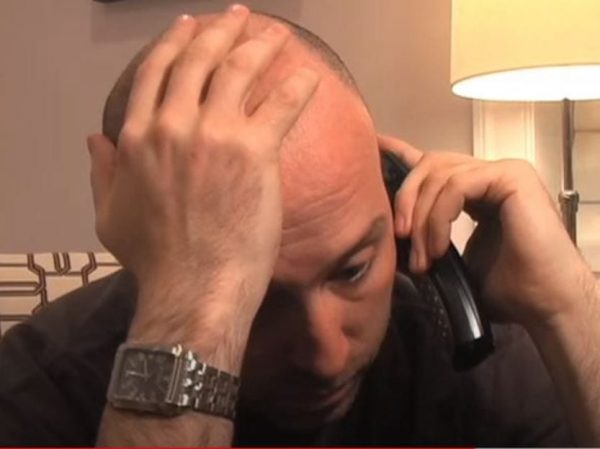 His family had kept this huge secret from him for 18 years, so he wasn't in any hurry to let them know he knew the truth. "I held it in for another month and a half," he said during an interview with The Today Show. But then one day, he decided enough was enough.
So, he walked up to his adoptive parents, Mary Jane and Don, and confronted them.
His Adoptive Mom Tried Preaching Abstinence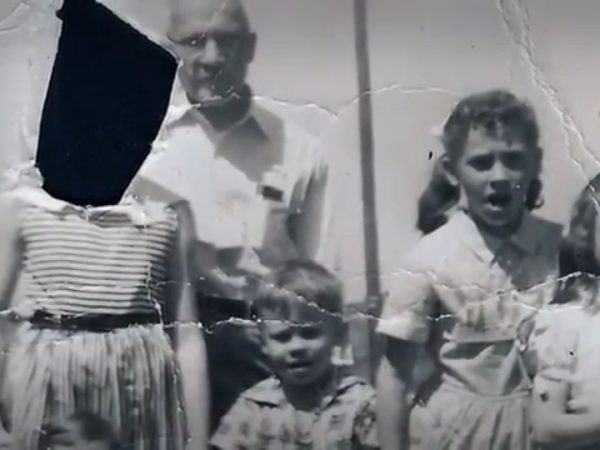 A month after his graduation, his parents caught him with his then-girlfriend in a compromising position. The following morning, his mom turned the television on really loud to a program where a preacher was talking about abstinence. This was her way of sending a message.
Lickteig was so angered by her passive aggressive preachiness that he reacted in a way that took his mother's breath away.
He Stormed Into the Living Room and Revealed the Family Secret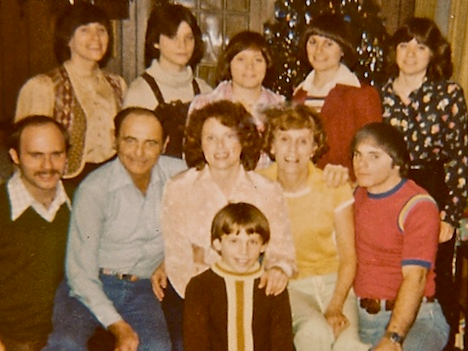 Lickteig couldn't believe that his mother had judged him for what he had done with his girlfriend at the time. So, he got up, went to the living room and finally confronted the woman he had called mom his whole life. At that point, even he knew that this was the beginning of the end of his life as he had known it.
His Adoptive Mother Seemed Confused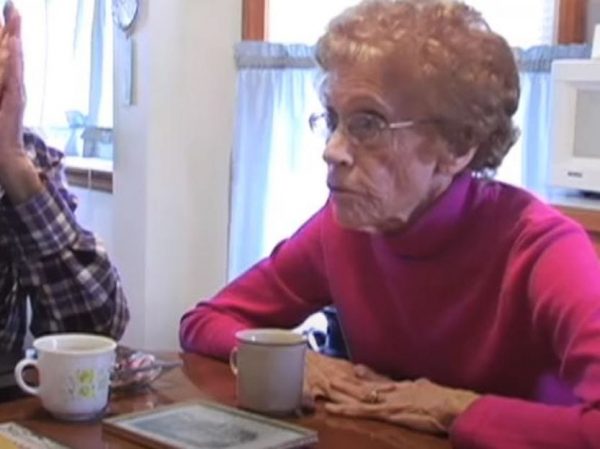 Lickteig knew that confronting the people he called mom and dad his whole life with the truth would change his family. But when he finally told them, one of his parents tried playing dumb at first. "And she looked at me, my mother [Mary Jane], and said, 'I have no idea what you're talking about,'" he recalled.
But he kept on pushing.
He Couldn't Believe They Weren't Fessing Up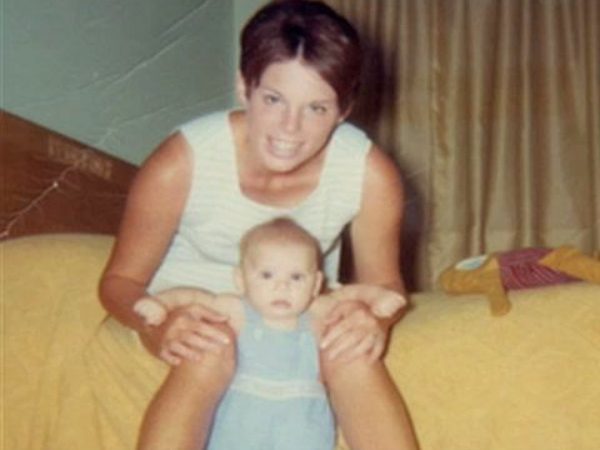 On an interview with NPR, Lickteig remembers how it all played out the day he decided to confront his parents. His mother was watching a preacher talk about abstinence on a television show on Sunday morning. He felt this was the perfect moment to finally let it all out.
"Did you teach Joanie abstinence," you know, "as she got pregnant with me?" he asked her. But his mother simply told him she had no idea what he was talking about. Of course, Lickteig didn't budge.
He Just Wanted Some Honesty After All Those Years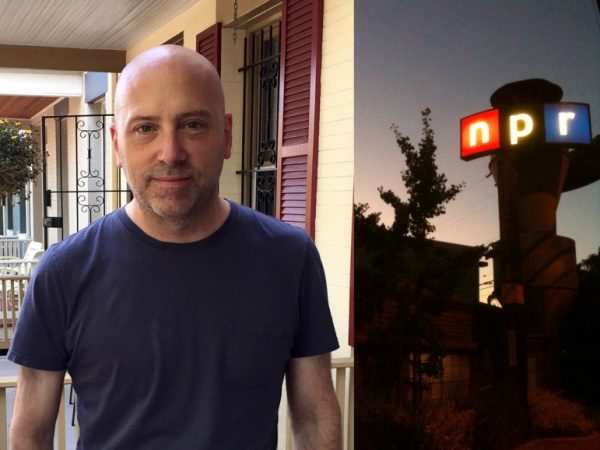 He recalled telling his mother again that he knew everything but she just kept on denying and denying. Perhaps, she believed that if she  just ignored his questions, the situation would away. With an assertive tone, Lickteigh told her, "Well, I know everything.
I know what the truth is." And yet, she continued pretending like she didn't understand. But then, someone joined in on the conversation and put a stop to it.
The Truth Was Too Difficult to Process

As his adoptive mother continued to deny the truth, her husband, Don, had grown very upset while sitting in his chair. Then Lickteig recalled what his adoptive father did next. "Finally, my dad slammed his hand down on his Lay-Z-Boy and said 'Damn it, will you just tell him?'" And that's when his adoptive mother, Mary Jane, admitted that she was his biological grandmother.
She also confessed that Joanie was his biological mother. Lickteig assumed he was ready for this moment, but he was so overwhelmed that he ran away.
He Needed a Break From the Lies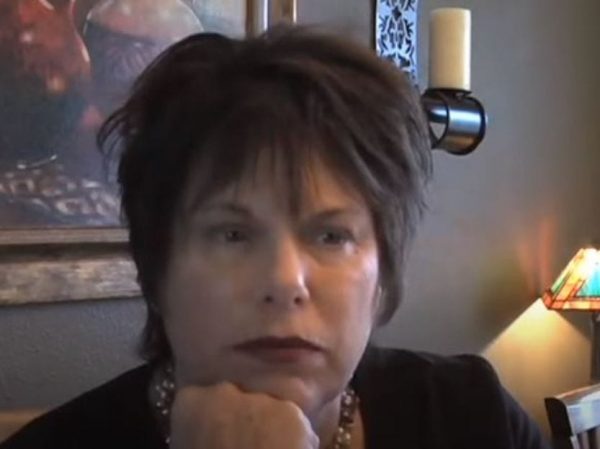 "Then, being an 18-year-old and angry, I ran away," Lickteig said. "I got into a car and drove to the nearest town, which was 20 miles away, rented a motel room." He even brought a few friends along for emotional support.  But being that it was a small town, people talked about where he had run off to, and his biological mother, Joanie, tracked him down eventually.
She Wanted to Know if He Was Okay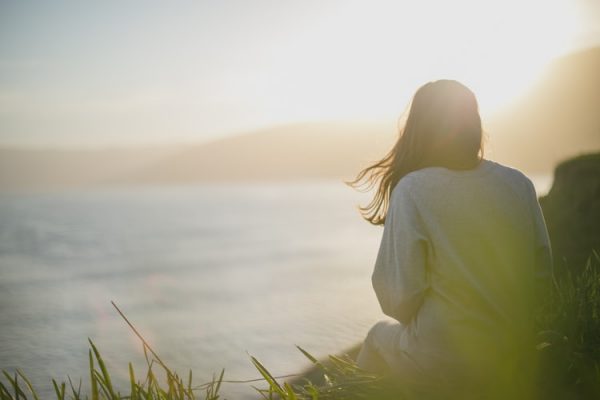 It was an emotional situation, and Lickteig handled it the best way he could. At that time, he didn't have the emotional strength to sit down and talk to his grandparents about how he ended up being adopted by them. All he knew at that moment is that he had been lied to for years.
Finally, his biological mom, Joanie, found the motel's phone number and called his room. But she was really nervous about what he might say to her now that the truth had come out.
Joanie Told Him What Had Happened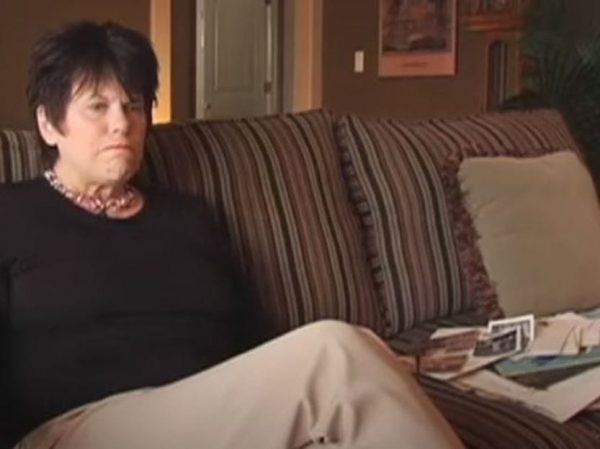 Lickteig recalled the phone call with his biological mother being very open and direct, "We had a moment of, 'Yes, this happened. I'm sorry.'" It turns out that when Joanie was young, she ran away from her Catholic upbringing in Kansas and headed to Los Angeles where she met Lickteig's dad. But then she got pregnant, which forced her to come home and tell her parents everything.
Her Brief Romance With an Older Man Had Consequences

Joanie thought that Los Angeles was going to bring her the freedom she never had while living in Kansas with her mom and dad. But when she met Henry, a man who was twice her age, she got swept up in the romance of being with a guy who had a foreign accent and dressed well. But she never expected to become a mom at such a young age and facing the music at home wasn't exactly a walk in the park either.
She Was Concerned That Her Parents Wouldn't Welcome Her Back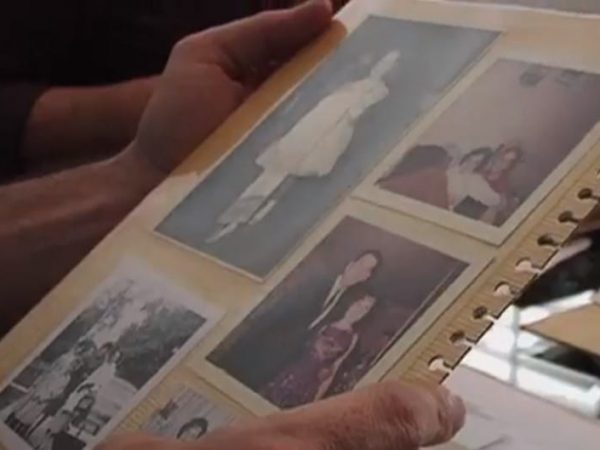 When she stood in front of her mom and dad, she had no idea what they were going to do to her. But she definitely knew they were going to get mad because they were disappointed in her. She expected there to be screaming and lots finger wagging.
But in the end, they all worked out what seemed like a flawless plan at the time.
A Pregnancy Out of Wedlock Was a Major Taboo

Back in the day, a young, unwed mother was total taboo, particularly since the Lickteig family lived in the Midwest. But there was nothing they could do about it. Joanie's stomach continued to grow, and a couple of months later, she gave birth to a beautiful baby boy.
But there was only one way to hide the shame of their baby's true origins, or at least, that's what they believed at the time.
It Brought Shame to The Family, According to Them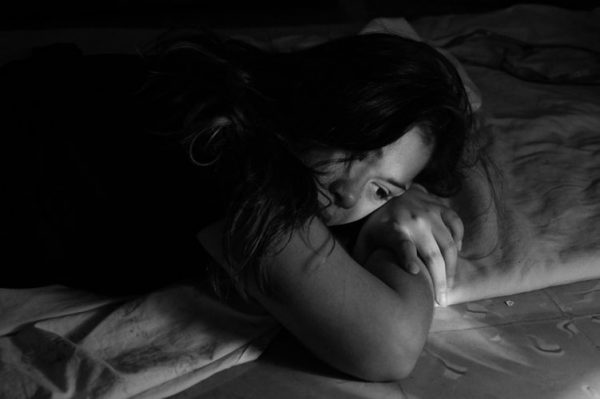 To avoid the shame they felt the situation would bring on the family, Joanie's parents decided to keep the child and raise it under pretense that he was adopted. This allowed Joanie to lead a normal life, and she hoped he would understand why she did what she did someday, but she wasn't expecting him to react the way he did.
Mary Jane Was Reportedly a Strict Mother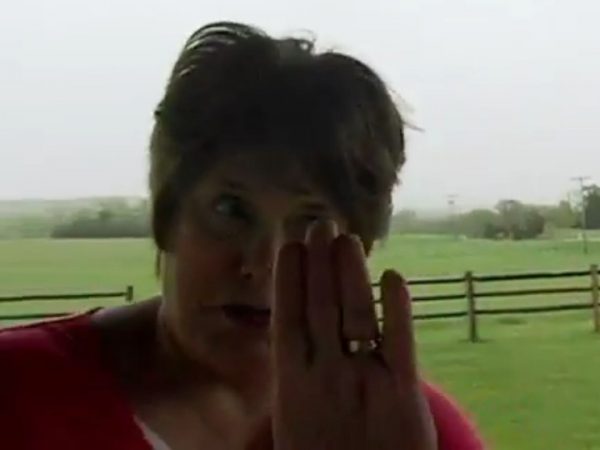 Joanie didn't exactly have it easy at the time. She reportedly grew up living in fear of Mary Jane, who was allegedly strict and almost cruel. Then again, she was a true leader, and head of the household and everyone knew better than to try to defy her wishes or tarnish the family's reputation, which Joanie did when she got pregnant.
The New Baby Seemed to Calm Mary Jane Down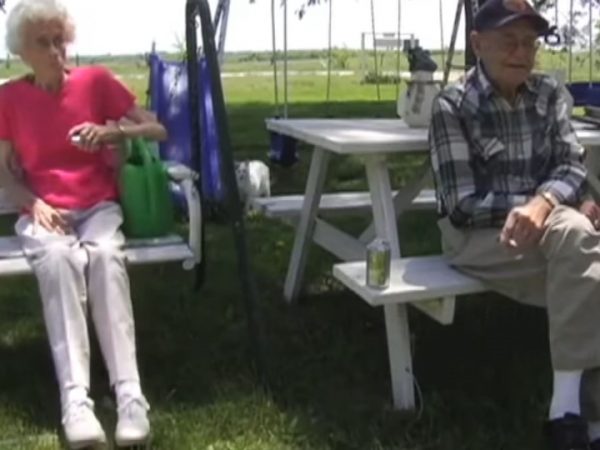 Although everyone in the family and town knew that Mary Jane was a force to be reckoned with, there was one thing that had seemingly tamed the otherwise strict matriarch and that was the new baby she supposedly adopted. Somehow, the child calmed her down and she no longer had any outbursts. But Joanie was still shaken by the secret she bared.
He Tried to Look at It From Her Point of View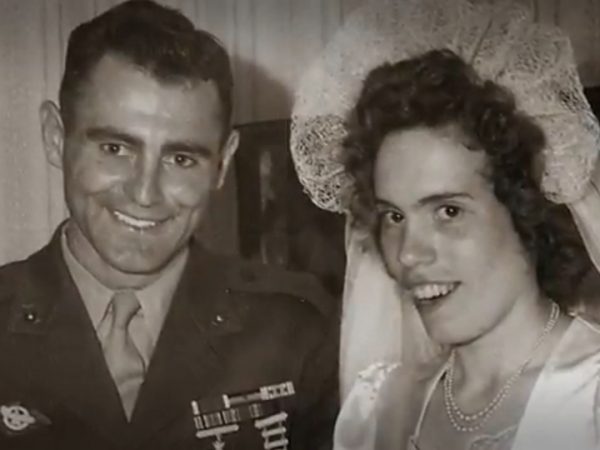 Lickteig told NPR, "I was trying to understand what she must have gone through to have had a baby and then see your own parents take the baby and then tell you that the story is going to be that you have to tell this baby that you're his sister, not his actual mother, and you have to live that for basically the rest of your life." But as much as he felt for her, he couldn't help but think about how this had affected him too.
He Needed Time to Process the Truth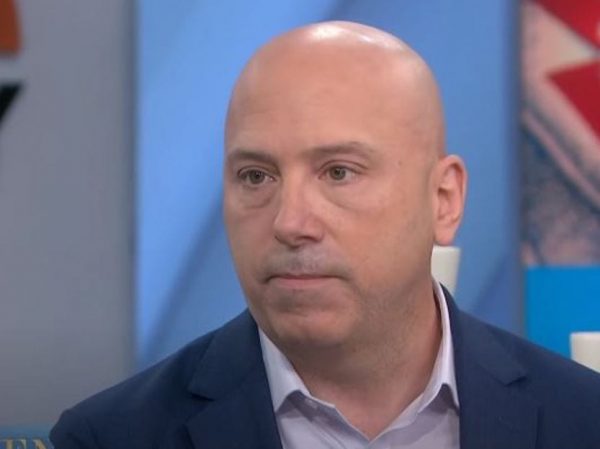 Lickteig listened to Joanie's story and later told NPR, "She said that she did not want to give me up. My parents say that's not true, that she needed the help. I think, as most things, it falls somewhere in the middle." Then he added, "I do believe what she told me is the story: If we're going to go down this road, this is the story that we're going to use and you're going to stick to it.
And that's when all the family members were told." But the truth took time to process. In the end, Lickteig and his family didn't talk about the situation again for another 15 years.
Nothing Was Ever the Same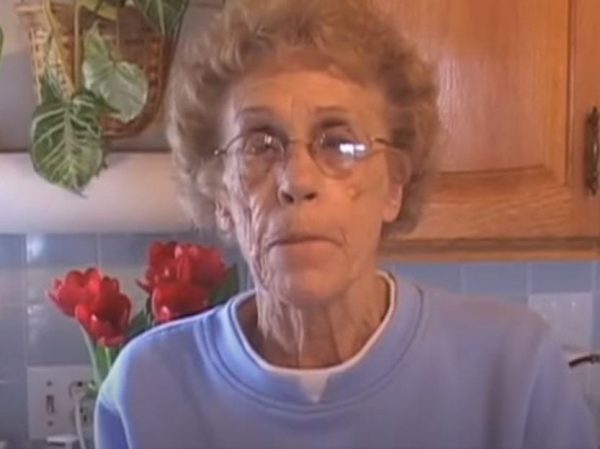 In a short amount of time, Lickteig had discovered that his whole life had been a lie. But once all the pieces of the puzzle were finally in place, it all started to make sense. "In hindsight I'm like, 'Oh yeah, of course!'…It just seemed very normal because the story was so locked in.
So no, I didn't really suspect anything," he said. But he felt betrayed by his loved ones and for the next 15 years, nothing was as it once was, which is understandable to say the least.
His Entire Life Changed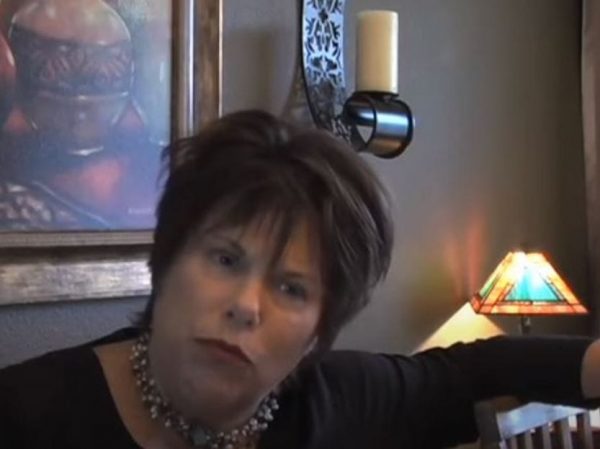 Lickteig admits that his entire life changed after speaking to his biological mother over the phone. He told NPR, "It was never spoken of again after that day. We just didn't talk about it.
And it sounds melodramatic to me, but I changed that day." He recalls being a really happy-go-lucky guy in high school, but when the truth finally came out, he completely shut off from the world. But did he hold a grudge or was this something he just couldn't process?
He Couldn't Help But Feel Betrayed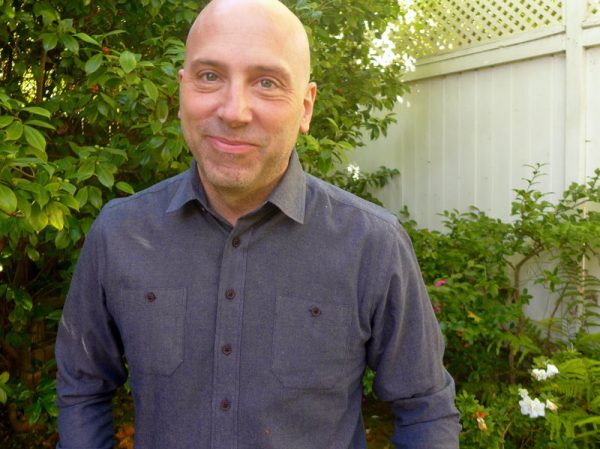 And with everyone in the family in on the lie, the wounds caused by the betrayal grew deeper. "I felt they were all sort of in on it, so I just separated myself." But then, everything changed yet again, when he met someone who steered him in the right direction. Lickteig had cut his family off for 15 years, but then he had an epiphany after he met an amazing woman who later became his wife.
She encouraged him to reach out to his family, and he did.
He Started a New Family But Longed for the Old One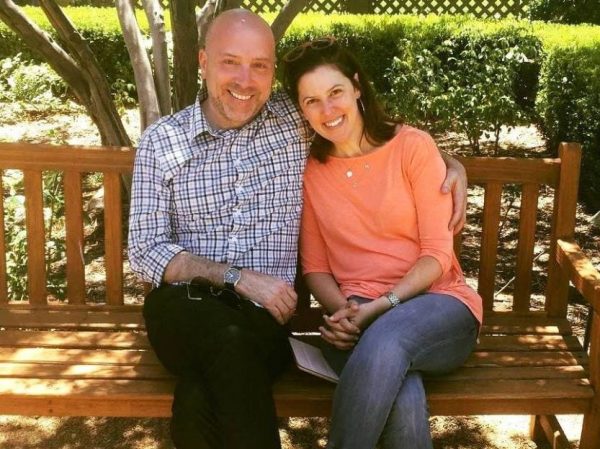 Admittedly, it took time to slowly build a new relationship with his biological mother. "She does send birthday cards to my children," he explained. "We're building something over time, but it takes a long time to get to another place and we've just been trying to make that happen." But is there still hope for a full reconciliation?
He's Got a Busy Life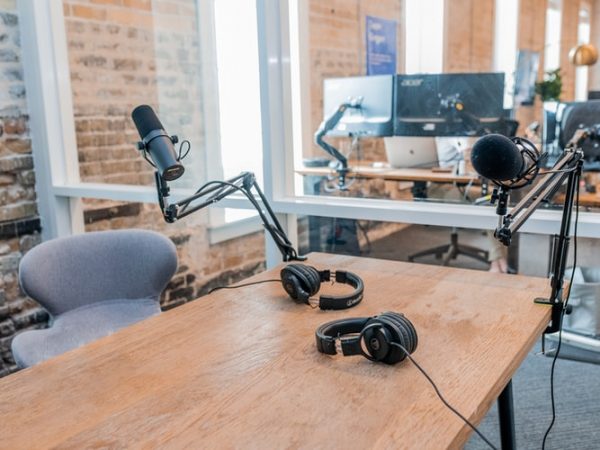 It remains to be seen if he and Joanie will ever have a mother/son relationship, but he's not exactly obsessing over it either. He's keeping himself busy as the executive producer of podcasts and audio at NBC News and MSNBC. And before that, he ran the Slate Podcast Network and oversaw 25 shows, some of which he helped create like "Hit Parade" and "The Secret History of the Future." But that's not all he's known for.
He Turned the Cameras on His Family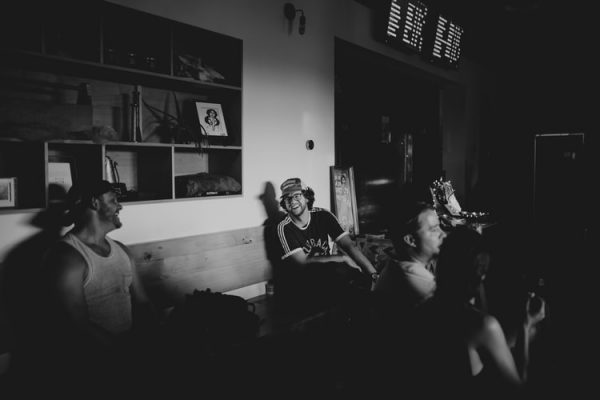 Years had passed since the shocking revelation about his biological mother was revealed, and he was still struggling to understand how his family could have kept something so huge from him. So as a way to cope, he decided to turn the cameras on his family. The process opened up old wounds, but only time would tell if it would heal the family's rift.
He Made a Documentary About His Experience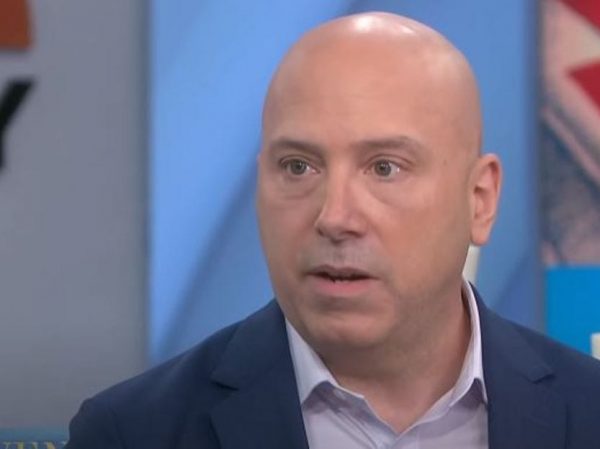 The relationship between himself and Joanie is moving slowly and there's a reason for that. "It's just been hard for me," he shared. But while the two still don't talk a lot directly, little by little, they're starting to find comfort in the new normal.
Meanwhile, as part of the healing process, Lickteig made a documentary called "Open Secret" which is definitely worth watching to really get a sense of what he experienced all those years. Unfortunately, Joanie refused to be involved in it. But as far as his outlook on their relationship in the future, he stated, "I feel like we are ultimately going to be in a good place."
He Wanted His Family to Participate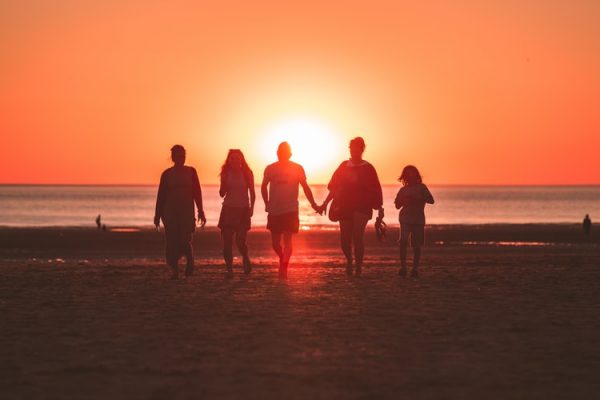 Lickteig recalled that during the making of the film, he wanted his grandparents and Joanie to talk to each other about what happened. He felt that they all needed to talk about it openly so they could truly appreciate how this secret had affected him as well as the entire family. But some family members were a bit hardheaded.
The Secret Was a Burden on Everyone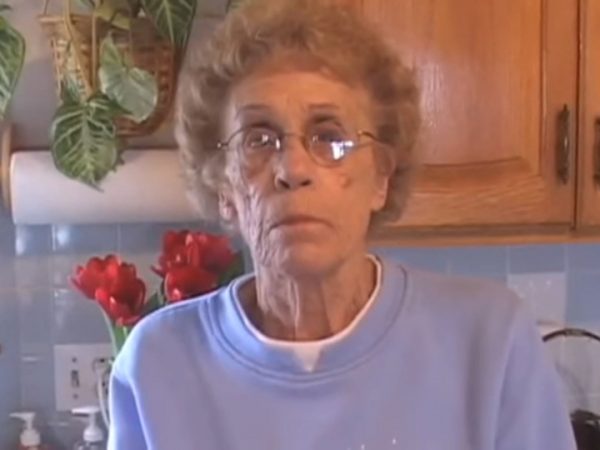 At some point, he started looking at this secret his family had kept from him as a poison that had seeped through. He told NPR, "The burden that was placed on my siblings, as young children, to keep this secret — I can't imagine. And then the burden placed on the community as well." But why did his biological mother refuse to participate in the documentary?
Joanie Didn't Like How She Was Characterized

"I think she thought it was going to be a different film than what it was. And she saw it and just felt like she was characterized poorly. Of course, everybody else who saw it who knows her, my whole family [was] like, 'You captured the essence of everyone here'" he told NPR, regarding how Joanie felt about the film.
He Can't Count on Her for a Follow Up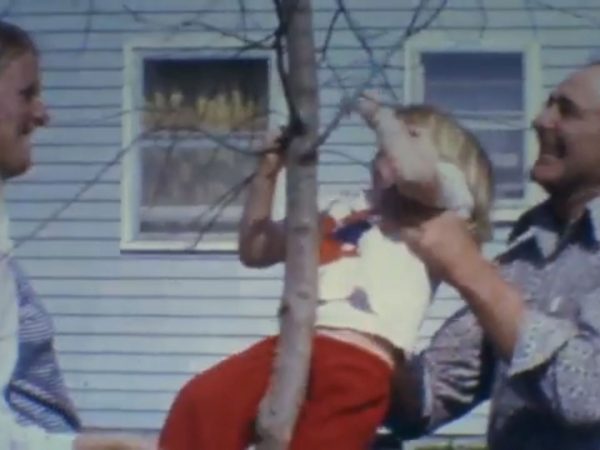 If Lickteig is ever interested in a follow up documentary he can forget it. He told NPR what Joanie said to him: "I saw your film. I understand why you did it.
I don't want anything more to do with it going forward so please don't ask me to be involved in it." Clearly, there's not going to be a part two or a follow-up docuseries. But was the rest of the world ready to hear his story?
Open Secret Offers Laughter, Heartache, and More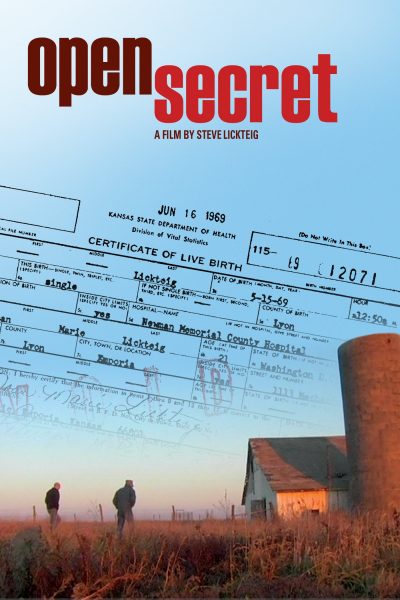 According to the film's official website, the movie "explores the cost of suppressing history across multiple generations. It follows the wrenching, funny, and liberating process of piecing together an authentic (and inevitably contradictory) family history. The documentary also looks at life in the much maligned state of Kansas.
Beyond the red state/blue state rhetoric, what does it mean to live in the heartland What are the social mores and how do they genuinely impact the people who live there," so if you haven't seen it, make sure to check it out. The roller coaster ride of emotions and openness of everyone involved is definitely worth it.
His Fake Mom and Real Mom Were a Lot Alike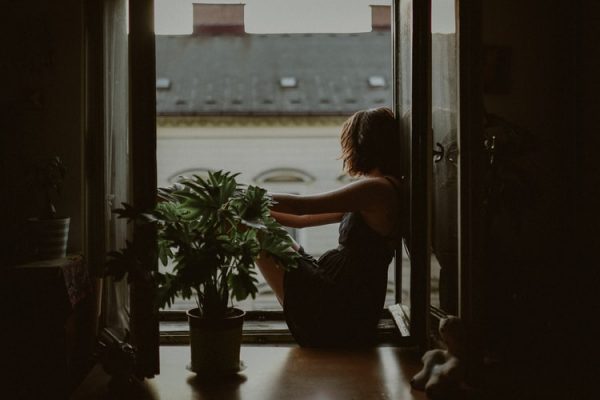 According to the documentary, Mary Jane and Joanie Lickteig both wound up living lives they didn't want. Mary Jane was educated during World War II. She worked for the CIA and eventually married Don Lickteig who took her far away from her dreams, which ultimately led to mental illness.
And that was only the beginning.
Mary Jane Was Hospitalized for Mental Issues

Mary Jane had blocked out the difficult and painful memories of her life, which included being hospitalized over her mental health issues. But this made her a bit cold and detached. Eventually, her children were able to recognize what she had gone through and forgave her.
But her outbursts caused a lot of strain on the family.
Mother and Daughter Had a Strained Relationship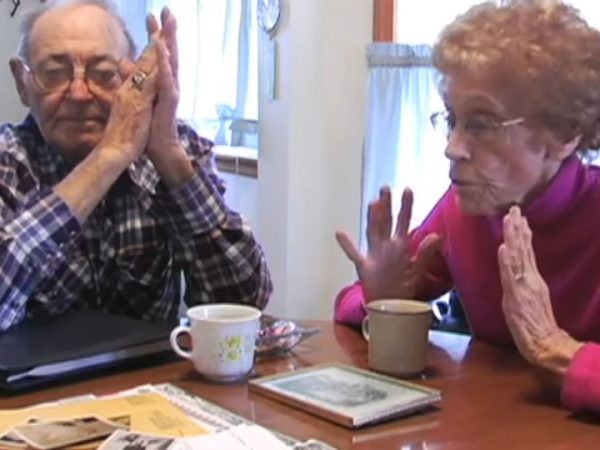 By the late 1960s, Mary Jane's behavior had caused a strain in her relationship with her eldest daughter, Joanie, too. This is what initially led Joanie to temporarily run away from everything she had known and jump right into the arms of Lickteig's biological father, not to mention years of regrets.
His Documentary Confronted a Legacy of Suppression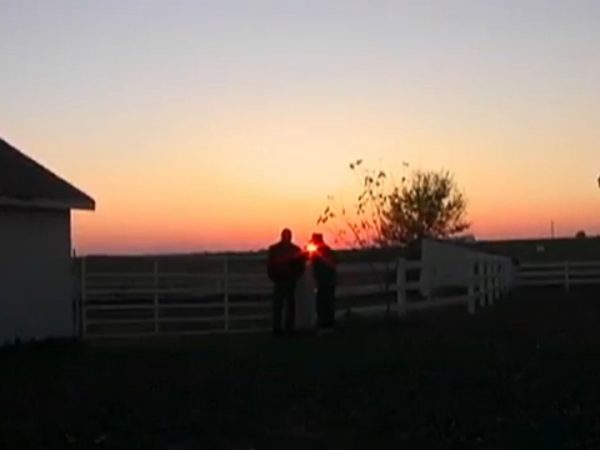 While his grandmother and biological mother both led less than idyllic lives, Lickteig grew up with an identity that wasn't really his. In "Open Secret," he shares how that legacy of suppression affected him throughout his life and how he managed to cope with the truth in order to move forward with his life.
Critics Praised the Film for Its Storytelling Ability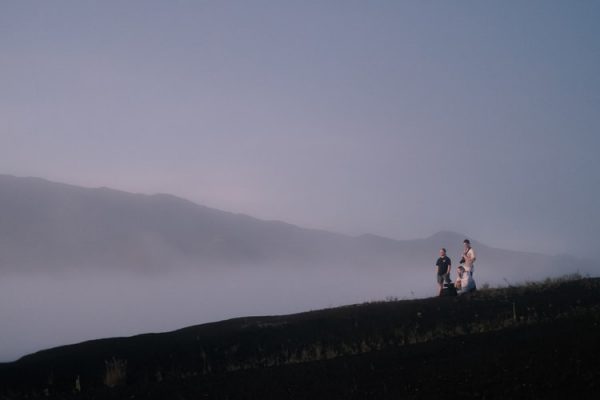 Reviews for the documentary came from far and wide with Basil Tsiokos of the Sundance Film Festival calling it, "A fascinating exploration of identity, family, and small town life." While the Toronto Star said, "The truths Lickteig sets out to uncover reveal long-hidden stories about mental illness, abandonment, infidelity and, ultimately, love."
He Hasn't Spoken With Joanie in a Long While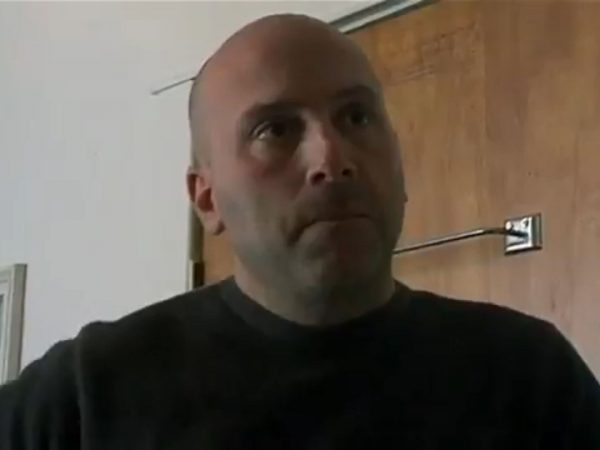 Ever since the documentary was released, things between Lickteig and Joanie have not exactly been the same. "We've emailed a few times, but we haven't had any conversation in a long while and it's not the outcome that I had expected." Although he still has hopes that his relationship with Joanie will improve, he's happy he made the documentary. As a matter of fact, he has no regrets.
He Felt That Open Secret Was Worth It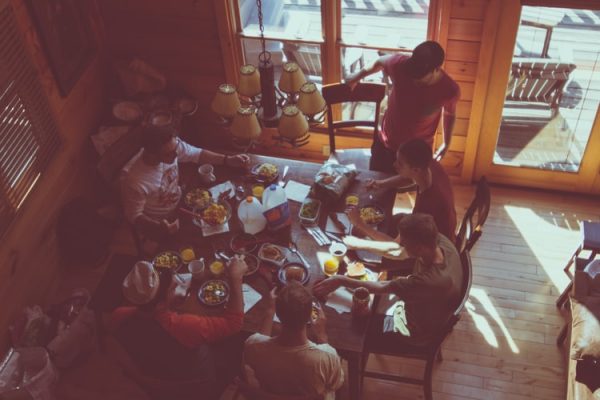 Lickteig felt that something good came out of his documentary in the end. "I learned a lot about my family, I learned a lot about my community and I learned about all the burdens that my family carried throughout those years and the years before I arrived. And I think I helped most of my family reach some sort of level of peace about all of that," he shared with NPR.
He Was Able to Speak With His Mother in a Special Way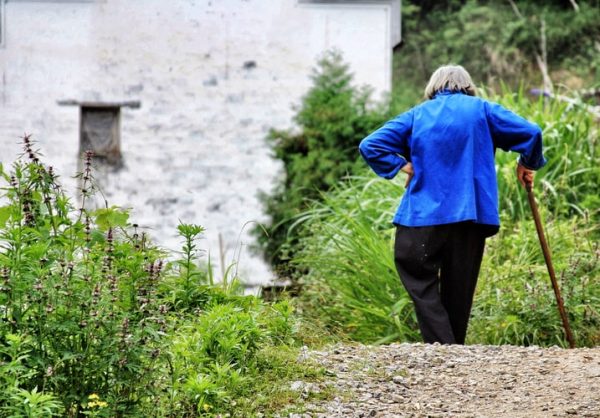 Although Lickteig still struggles coming to terms with the fact that his mother is his grandmother, she was technically the only mother he knew. So naturally, he felt that his documentary allowed him to open up to her in a special way. He told NPR, "I got to talk to her in a way that I had never been able to talk to anybody before about this whole thing, in a way that I know I never would have done otherwise."
He Assistant Directed Another Documentary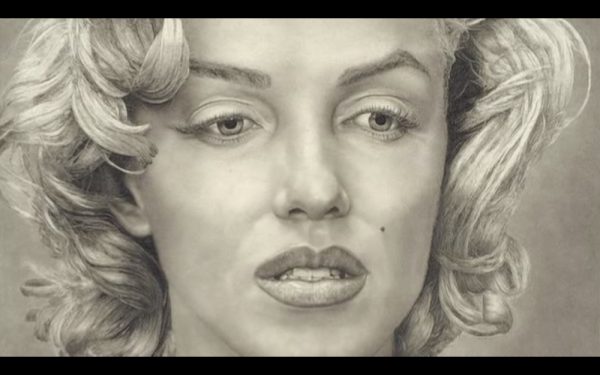 Meanwhile, "Open Secret" isn't the only documentary film that he's worked on that people are talking about. He also assistant directed "Waiting For Hockney," a film about Baltimore artist, Billy Pappas who spent nearly 10 years completing a detailed drawing of Marilyn Monroe before setting his sights on an audience with famous painter David Hockney. The film premiered at the Tribeca Film Festival.
He Also Did an Audio Book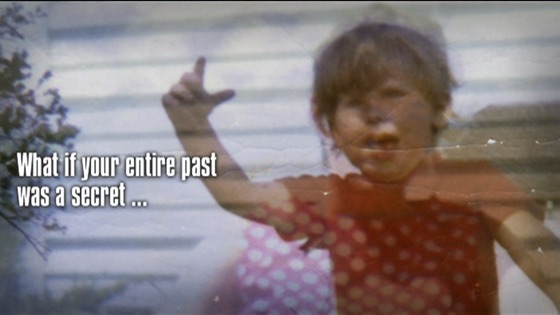 Lickteig produced an audio book called "One Family in a Kansas Town." But it wasn't about his family this time. The story was about Jim Rightner and his wife, Christine, who came to Smith County, Kansas, where Lebanon is located. It takes place in the 1990s and the town was already the epitome of small town America and a thriving region.
But one problem plagued the area.
The Town of Lebanon Was in Peril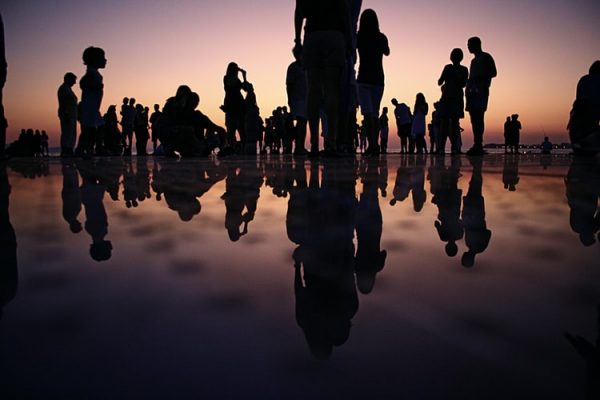 Towards the late 1990s, Lebanon's population had suffered a population drop of 150% in the last 100 years and only had a total of 4,500 people living there. But Rightner came up with a plan to save the town and the locals were open to listening to his plan as it was their only hope of surviving.
Rightner and Lickteig's Narratives Had One Thing in Common

Rightner had a dream to rebuild Lebanon, Kansas, and in this documentary, Lickteig captured the essence of what drove this man to make it happen. And while Rightner's story doesn't parallel Lickteig's own personal family issues, it does share in common the fact that a sense of community played a role in something big, only this time, it was for the better.
His Audiobook Was Reported on Public Radio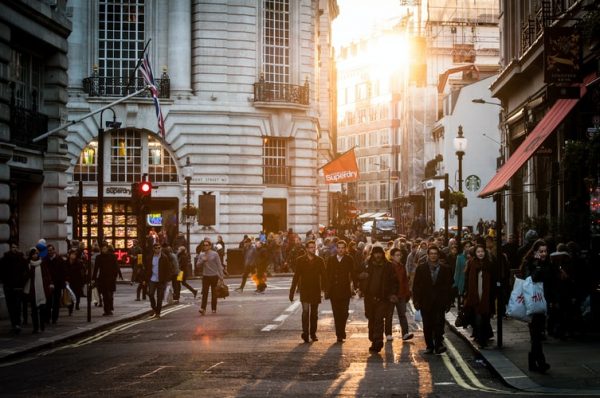 "One Family in Kansas Town" was independently produced by Lickteig and a handful of other creators like Moira Rankin and Gemma Hooley. And it was so good that it became a public radio documentary as well, airing on 100 stations across America and on the Australian Broadcasting Corporation, too. So where is Lickteig now and what happened after his documentary came out? Did the relationship improve with his family?
He Bounced Back From What His Family Did

It's safe to say that Lickteig has come a long way since he was raised on a Kansas farm by his parents who turned out to be his grandparents in the end. He now lives in Washington, DC, with his wife and two sons. And while the emotional scars from his family's deception may never fully heal, he is determined to look on the bright side and continue moving forward with his life.
He Wants to Help Others Like Him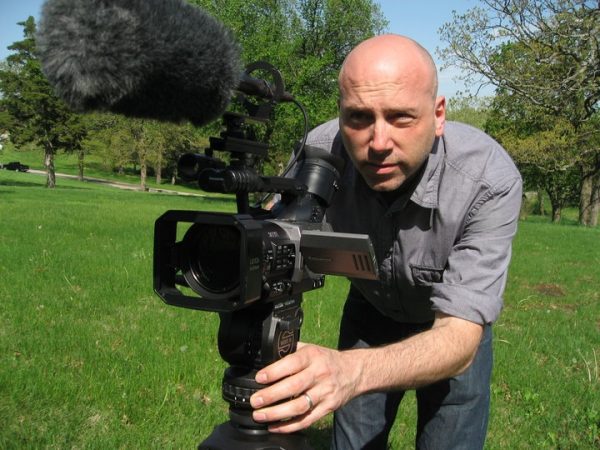 But his decision to share his story with the world was never intended to draw attention to himself. It's been about helping others who are going through a similar situation. In fact, he told The Today Show, "I'm so happy to be able to help other people who have stories like this.
Your life doesn't have to be destroyed over something like this."