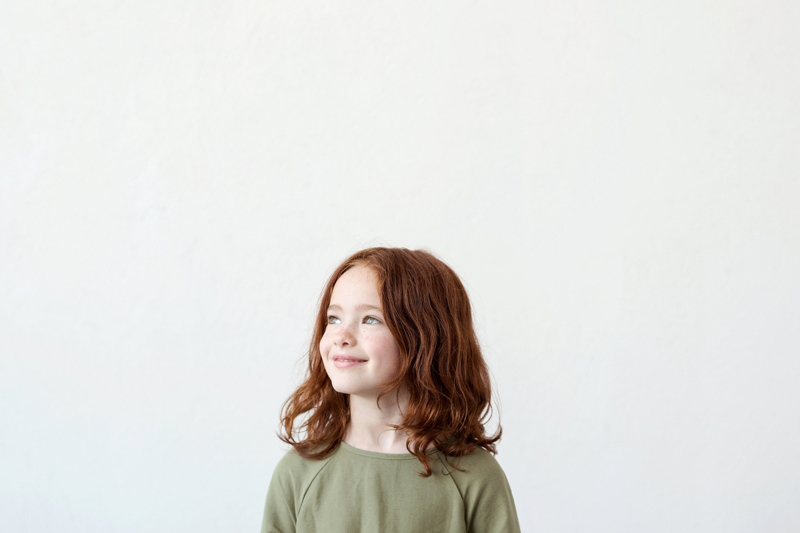 When it comes to dressing their kids in to-die-for duds, we have to admit, loads of Europeans have it figured out. Which is one of the reasons we love the U.S.-based site Over the Ocean, which curates the best clothing, toys, and home goods from indie European brands for customers living in the States and abroad. Think: Spain's Bobo Choses, Germany's Macarons, Holland's Gray Label, and so many others.
Seeing your kiddos in these incredibly chic duds is of course a joy in itself, and the hard part is when your little ones outgrow their beloved wares. Which is why Over the Ocean owner Birgit Sfat (a Munich expat, now living in San Francisco) is giving her carefully chosen items an afterlife in the form of OTO Pre-Loved, an e-shop that launched just today.
"I strongly believe the clothes I offer at Over The Ocean should be worn by more than one child," explains Sfat. "After speaking to some of my friends and customers, I realized that we are all in the same predicament. Beyond saving a few special heirloom pieces from our children's wardrobe for the next generation, what do we do with the rest? This is how the idea of OTO Pre-Loved was born: a trade-in service for your used clothing from Over The Ocean! I hope this program will inspire and help my customers to live simply, practice sustainability, share with others, and feel good!"
Just in time for spring cleaning season, customers can opt to sell pre-loved pieces from any of the 28 clothing brands that Over The Ocean carries (Saint James, Búho, Little Creative Factory, etc.), in exchange for store credit. And, of course, anyone can load up on the deeply discounted designer duds (prices start at $9) right here.