Half of the world can barely pay rent and make ends meet, while the other half are so loaded, they don't know what to spend their money on. Whether you're rich or poor, we all need food, water, shelter, sleep, and oxygen. But there are so many lavish items out there that are so exclusive and pricey that only people who are filthy rich even know about it. Here are a couple of crazy things Reddit users claim rich people bought that will really make you do a double-take.
They Can Pay Someone to Take Their Place in Jail

Imagine if you had to go to jail but you could hire someone else to take your place? Well according to Reddit user Imk, a rich person can do that. But don't feel bad for the other person. They get paid for their troubles, of course.
"A person to go to jail for you in your stead. This is a known phenomenon in Latin America but I imagine it happens in other places as well."
They Can Buy Christina Aguilera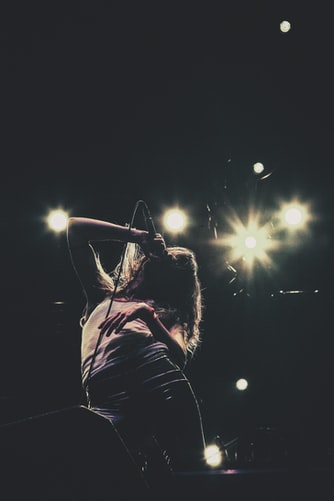 Reddit user Kether_Nefesh was on a yacht that was close to a fancier yacht owned by someone who was clearly rich. How rich was he? Rich enough that he could actually fly a major music pop star to entertain all his guests at the party.
"Private performances with big name artists. I was on a yacht in the Virgin Islands and some mega yacht owner pretty close to us had Christina Aguilera flown in to perform for his guest on the mega yacht. We were close enough to see the performance – not close enough to pretend to be part of the party."
They Splurge at Whole Foods

Whole Foods may not sound like a place where rich people like to shop, but according to user TheInfamousShart, they do, and there are plenty of overly priced items on the shelves that low and middle class families can't even think of buying.
"Not "know nothing about" level but I worked at Whole Foods and while a good chunk of the items are reasonably priced I would occasionally ring up some items that are just insane. Often a lesser middle class family would walk in and be suprised at some of the items we carried. To list a few (these are vaguely remembered so forgive me if the price is not accurate but they are close trust me):
30$ bottle of olive oil
12$ chocolate bar
22$ baby bottle
350$ cooler
70$ water bottle
10$ "organic" spices
29$ candles
16$ 1 oz spiritual oils
28$ mittens, scarf and hat (individually priced)
60$ mini bag (for toddlers)
The entire whole body (beauty) section was total garbage. Most of the organic labeled items are crap as well. A whole cart of groceries can easily come out to 600 dollars."
They Rent Out Entire Hotel Floors

Reddit user Durgadas saw a super-rich Saudi Arabian prince rent out not one but multiple floors at a hotel and he also forked over a lot of money just to close the hotel restaurant so he could have one meal. Life is certainly fantastic on the other side.
"Entire floors of hotels or multiple floors. Entire restaurants. Chefs from literally any restaurant in the world to cook for them, wherever they are.
I saw all of those things done by a Prince Of Saudi Arabia: We estimated it cost him $50,000 just for the one private meal in our restaurant, given that he:
Had the top four floors of our hotel booked (for the hundreds of staff to take care of him, his wife and his two kids; plus likely some concubines, if I'm being honest). As someone in this part of the world, being rich= the number of people who work for you.
He paid $30k just to close our restaurant for one meal.
Flew his favorite chef from New York to Orlando to cook for him, on his private jet; and then back again. Of course, it was likely the OTHER private jet he had just for his staff, not for himself or his family.
Make food our entire staff, all the kitchen staff, all the federal, state and local security and him, his wife and his two kids.
I have posted the entire story somewhere else in the past, but I couldn't find it easily.
I had a buddy who taught ski lessons to another Saudi Prince's little kid and had some nearly unbelievable and yet similar details during his interactions with them. That kid had an entire team around him or probably ten staff, plus vehicles, snowmobiles, a helicopter, and so on.
I later met a guy who worked on an ultra-luxury 300-foot yacht and served Bill Gates and his wife, among other super-rich people. Their primary job was to operate without interacting with them, or at least as little as possible.
This shows you, in some sense, that having people around you doing stuff you need to be done but doing it invisibly is another perk of being rich.
They Blow Their Money at Auctions

Reddit user MejaTheVelociraptor can't afford to splurge at a fancy auction, but according to them, rich people bid on all kinds of crazy expensive stuff, even items once worn by famous people or statues from thousands of years ago.
"Unique items. Occasionally you see in the news stuff like "hat used in some popular movie auctioned for $80,000" or "5000 year old Egyptian statue auctioned for $2,000,000" and I think "what kind of auction do you even go to buy that kind of thing"."
They Live in Smart Homes

BetweenSips wishes they were rich enough to live in a smart home to control just about everything, including their lights. But it turns out that this isn't a new thing for people with fat bank accounts. Rich folks have had access to these homes for years.
"Actual smart homes. The Alexa/Google Home market is bringing it more mainstream, but for decades the wealthy elite have had smart home functionality through companies like Crestron. The controls go far beyond controlling your lights and thermostat, and integrate with more technologies."
They Own Dinosaurs

It's not exactly like Jurassic Park, but according to Taqiyaa22, rich people have their own private collection of artifacts that include dinosaur remains that no one else even knows exist.
"Dinosaurs and artifacts that have not been discovered by Science. A huge problem with Paleontology in general is that most new discoveries are locked up in private collections with no one being able to study them."
They Can Rent Actors and Actresses

According to Reddit user Wwwweeeeeeee, the wealthy and the powerful don't need to go to concerts or Comic-Con to meet their favorite actors, actresses or musicians. They can hire them to come to their private events.
"You can rent celebrities for your private events. Not just musicians, but bona fide actors & actresses. Super rich guy in Bel Air used to host his kid's birthday party in late October, so they went all out for a Halloween themed party.
Everyone at the kid's school was invited, plus their own friends. Each year they'd hire some fantastic athlete to appear at the event; 1 year it was Tony Hawk, another year it was some Olympic gold medal gymnastic winners. The one that threw me was when they hired Demi Moore, Anthony Kedis & Benecio de Toro to be "guests" at the party, to hang out and pretend they were friends with the kid.
Mind you this was a KID'S Halloween party, set outside in a huge, massive garden, spread out over tennis courts & lawns, with games, buffets, dessert tables, taco stands, omelette stands, bbq, pizza, burgers, etc… no booze, no one allowed inside. All the event staff were dressed in halloween costumes, it was VERY cool.
But it was sad to see Kedis & de Toro sitting together commiserating…. you could see the 'f*ck, the things we do for a paycheck' look on their faces. They were at a KID'S party ffs.
Demi was very nice, she brought her little doggies."
They Went to Paris for a Dress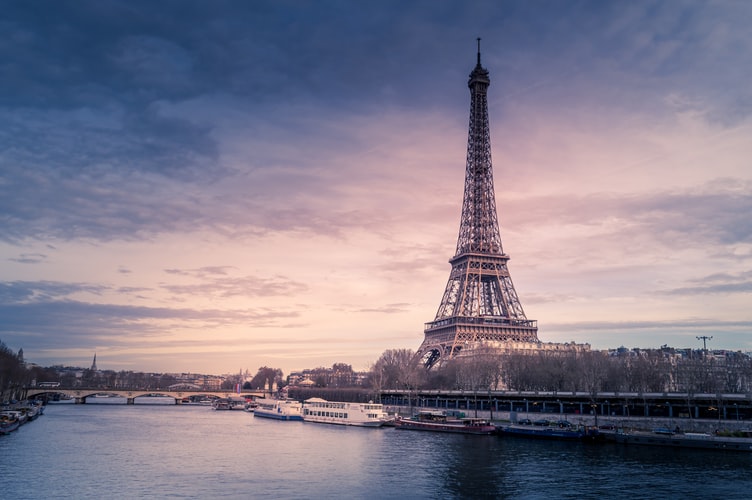 User Nysoz says that rich people don't have to wait for their planes to be repaired because they can buy another one in France, and while they're at it, they can also make sure their teenagers are ready for homecoming dance.
"Having to buy another plane because their old one was damaged from the last landing a family trip to Paris so the 13 year old can buy a special made dress for a homecoming dance"
They Buy People

The wealthy will hire people to do all the hard work, according to user AngelofD. But whatever you do, don't call these people butlers. They actually go by another name and do everything rich people demand of them.
"What people usually think of as a butler is actually a valet. A butler is traditionally in charge of the dining room, wine cellar, and pantry. The valet position more closely resembles the duties of a personal assistant."
They Buy $10 Million Homes

Reddit user BLACKLABELSLUSHIE wasn't born with a silver spoon but they hung out with plenty of wealthy people and know that owning a super expensive home in Palm Beach isn't something rich people consider crass.
"I'm not rich but due to the fact that my dad was a top level gov't official and I went to a very elite private boarding school, I hung out with some fabulously wealthy kids (ie rich parents). What surprised me is what a portion of very rich people DON'T buy.I noticed that a surprising percentage of very wealthy people DON'T buy super fancy cars. For example one family who owned a world-famous beverage company all drove around in nondescript SUVs or minivans.
Some rich people are extremely flashy but others are almost manic about not being seen as 'crass', and to those people, a supercar is 'crass' but apparently having a 10 million dollar home in Palm Beach is NOT crass."
The Pay for Night Nannies

According to user Serilynsays, rich parents don't have to worry about dealing with restless nights because of their newborn baby. That's because they have the money to hire someone else to do the parenting for them.
"Night nannies. Having a newborn is much less painful when you can afford to have someone watch your baby all night while you get a full night of uninterrupted sleep in."
They Can Buy Privacy

Starman68 knows a couple of people who are so rich that they can turn a yacht into an exclusive place to party. And they can even afford to fly in the people they truly want to spend time with.
"Access. Money buys you access to people, places and events. It also buys you inaccessibility.
I know a couple of billionaires. Both have yachts. That way they can get away from everyone else and just bring in the people they want to spend time with. The planet isn't that big, so my friend said he kept bumping into the same people all over the place. Gstaad, Barbados, wherever…same crowd of loaded people in the same restaurants and hotels. In the end he bought a yacht, kitted it out like he wanted it, and just flew in his pals."
They Can Buy Gas Service

Ragnaroq314's clients are so rich that they don't need to drive their cars to the nearest gas station to gas them up. They are able to buy subscription services to companies that are capable of taking care of all that and more.
"The majority of my clients are in the $10m+ club and many are worth well over $100m. They buy services, things that save them time. Subscription to a company that comes and fills up the gas tank to all your cars every morning.
Car delivery service that goes and picks up the Ferrari you wanna drive from the warehouse and brings it to you. Stuff like that."
They Paid a High Price for Internet at Sea

If you thought you paid too much for your internet service, then wait until you read how much rich people pay. According to Reddit user Freeiheit, rich people will pay a whopper for high speed internet on their yacht.
"Hi speed satellite internet for their yacht. Sh*t can run like $40k a month."
They Pay Fines And Don't Care

User A_Crinn claims that a sheik from Dubai did the unthinkable, which was to continue to land his 747 in a small airport and he didn't seem to have a care in the world that he was getting fined for breaking the law.
"Landing 747s in small airports. I grew up around Lexington, KY. The region is huge on horses, particularly Thoroughbred horses.
The entire city is surrounded by horse farms, and these farms breed some of the best racing horses in the world. The rich and famous will often come here to buy Thoroughbreds to add to their breeding stock.
One such person is a shiek from Dubai (i think?) who owns his own private 747. Now the local airport isn't rated for 747s, and it's not legal to land one there unless it's a emergency. The shiek doesn't care though and lands his 747 there anyways.
The airport fines him every time he does this, which he is totally fine with paying. I've been told that many of the upgrades to the airport over the years where almost entirely funded with money from those fines.
They Can Buy Visas to Thailand

According to Sixteenbit, rich people can buy a special visa to Thailand that doesn't expire for years to come. The card also has a couple of perks that most normal people can only dream of having.
"Most people do not know this, but you can purchase a 5, 10, and 20 year visa to Thailand called an Elite Visa ranging in price from 15k usd to 30k usd, with various perks and upgrades, limo service, golf courses, and hotels available. This visa allows you to enter and leave Thailand any time you want and stay during the duration of the visa. It comes in personal and family sizes.
You can't work on this visa, but some lawyers and elite agents can wrangle a work permit with it although most people who have this visa don't worry about working."
They Hire Services to Save Their Reputation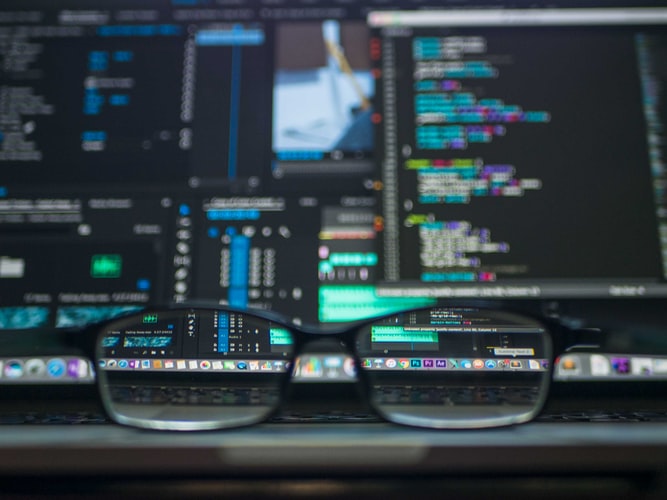 Rich people's reputations come under attack all the time. But according to Colonel_Gipper, they can afford to pay for a service that can make a scandal or rumor appear less severe, serious, or painful.
"There's services that will defend your reputation and make sure fake news is mitigated."
They Can Buy Expensive Ice Cubes

Eternalrefuge86 learned that there's a company dedicated to producing some of the most expensive ice cubes known to man. But the overly expensive price for each bag might also be because they're hand-carved.
"Gläce Luxury Ice Co produces perfectly square ice blocks for "minimum dilution and maximum cooling". Hand-carved and completely clear, these cubes are sold in bags of 50 and each bag costs $325."
They Can Call a Pet Cab

Ledauntfox says that rich people's pets have places to go and people to see, but that's not the shocking part. The real jaw dropper is the fact that these pets are able to travel around in style thanks to their owners.
"Pet taxi. A service to pick your pets up from your home and take them to daycare for the day."
They Can Clone Things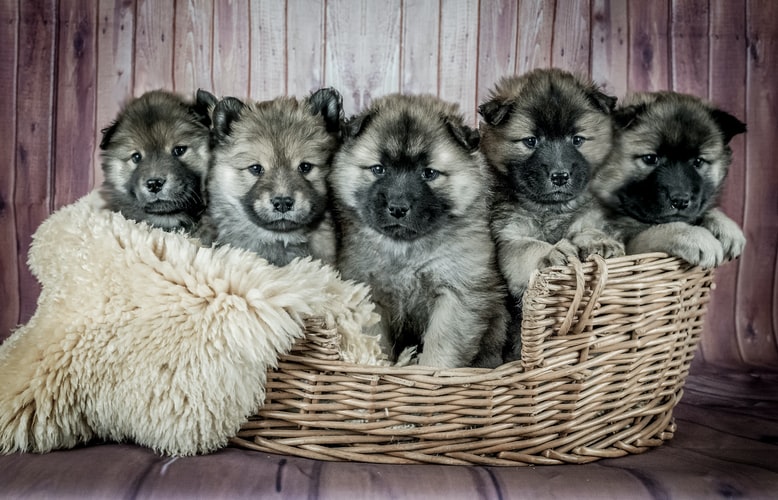 Jiltedjohn claims that you can do almost anything if you have enough money, like breaking the laws of nature. So, if you're super rich and you love your pet, you can actually spend a fortune to have it cloned.
"Pet cloning. Ex boss was getting his dog cloned for $100k."
They Waste a Lot on Beauty Products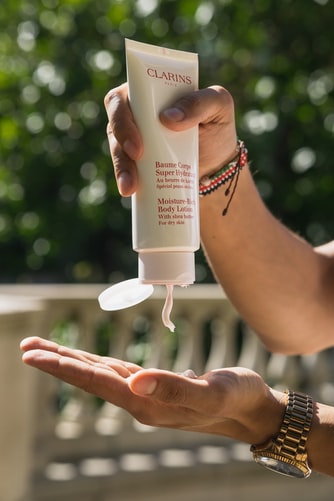 Momlife2010 works with clients looking to enhance their beauty with certain products. But rich people are so invested in their beauty that they spend more in one purchase than some people make in a year.
"I work in luxury beauty. $2000+ face cream $200 face wash $400 eye cream $400 body lotion. I have one client who spends $15,000+ to stock her personal essentials for her 2 homes.
I've also had a $40,000 sale that was all skincare and makeup."
They Buy Art They Hate

According to Painted_again, rich people like spending money on more contemporary art pieces than you'd find a museum. But do they actually like contemporary artwork? The answer will shock you.
"Just here to say this is very accurate and I have done consultation work for someone in this position in Canada. The home had more contemporary art per square inch than the MoMA. I asked the woman who ran the household if she had a favourite work from the very impressive collection.
She told me deadpan, "Oh no, I hate contemporary art."
Rich People Can Buy Citizenship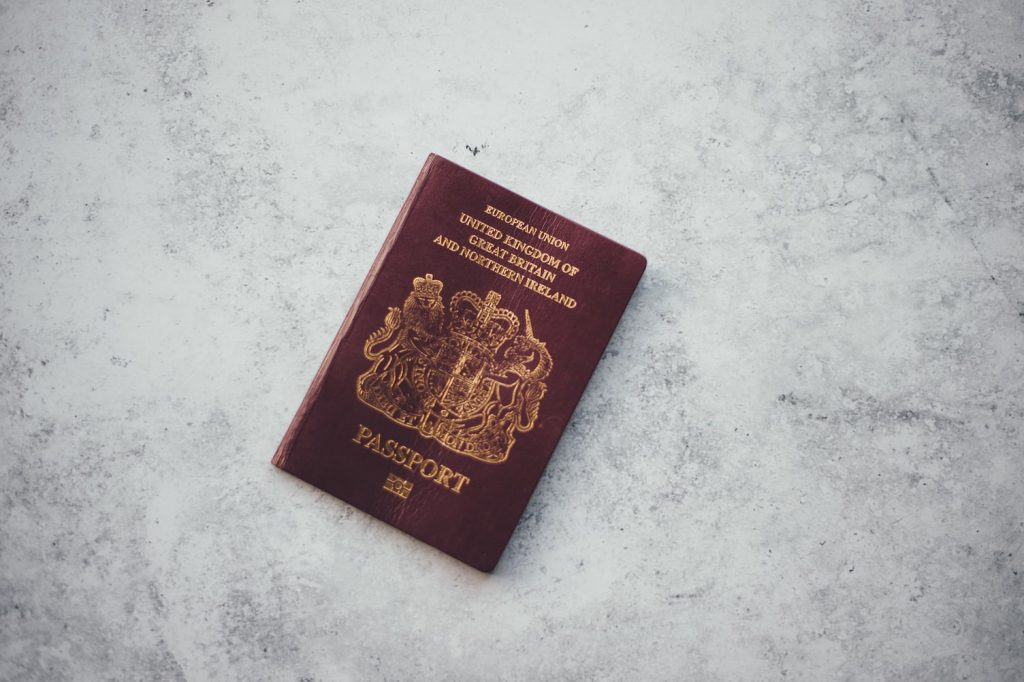 Alyscupcakes claims that you don't need to apply for citizenship in certain countries. You can buy citizenship for the right price. But you have to have a number with lots and lots of zeroes in your bank account.
"Buying Citizenship. Malta, Cyprus, St. Kitts and Nevis, Saint Lucia, Dominica, Antigua and Barbuda, Grenada, Vanuatu.
There are financial and tax reasons, but security is another."
They Pay Other People to Waste Time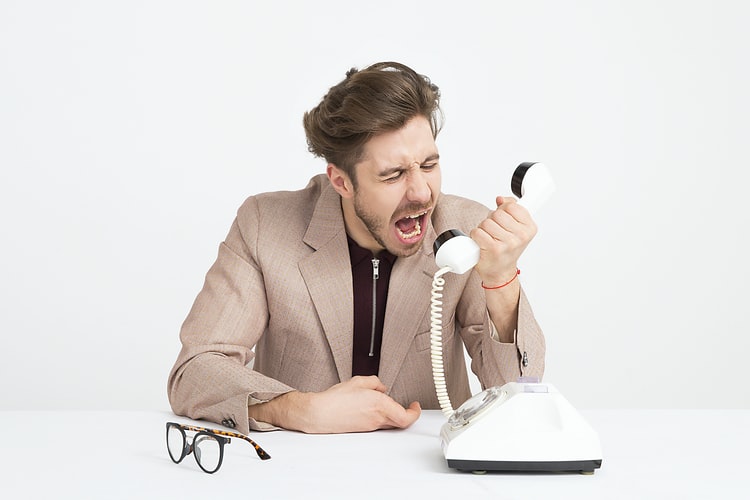 Reddit user Hahahahthunk says rich people don't like wasting time. And yet, they still need someone to pay their bills, wait in line for tickets, or wait on hold all day if necessary. Fortunately, they don't have to do this personally.
"Time. All that crap you do – commuting, grocery shopping, cooking, cleaning your house, waiting on hold, paying bills – all those chunks of your life that are eaten up by minutiae – rich people buy out of all that routine garbage. Time is all you really get in your life.
Rich people buy it back."
They Have Lavish Boarding Gates

Bob-lob wants you to know that while you're stressing at the boarding gates at the airports, rich people aren't sweating. In fact, their private boarding gates are so lavish that it's like staying at a fancy hotel.
"Private boarding gate at certain airports. Complete with showers, a spa, full bar, lounge, food, a bed, gym, sauna etc. Total privacy.
Your luggage is scanned and taken through security by a concierge, and you're driven to the plane in a BMW 8 series. LAX has them now."
They Own Their Own Trains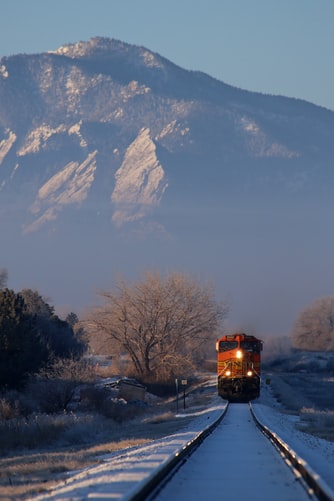 Rich people can own pretty much anything, but according to Ut_Prosim, they don't need to make train reservations for themselves or their friends or family because they own their very own trains.
"Everyone knows about mega yachts, but the very rich also enjoy their own trains, or at the very least private super luxurious train cars. With their budgets it isn't expensive to rent space on freight lines and an engine, assuming they don't own their own. Sometimes a group of friends will hook their private cars together and motor around a continent having a big party."
The Wealthy Don't Read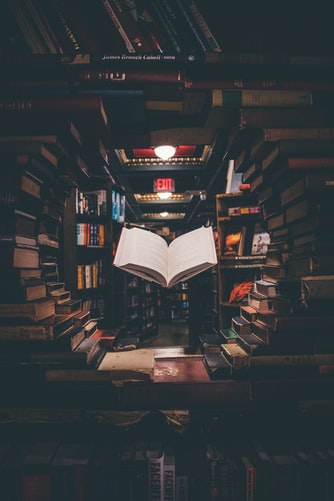 JamminOnTheOne claims that rich people can buy something we all take for granted to fill up their shelves; they're called books. But the shocking part of their enormous purchase is why they buy so many.
"Some wealthy people also buy books as decoration, with no intent of reading most of them. They buy books from wholesalers by the linear foot, specifying how the books look on the shelves (size, color, material of spine, etc), without any regard for what the books actually are. They just need to fill wall space in library/office rooms in their homes."
They Timeshare Their Private Jets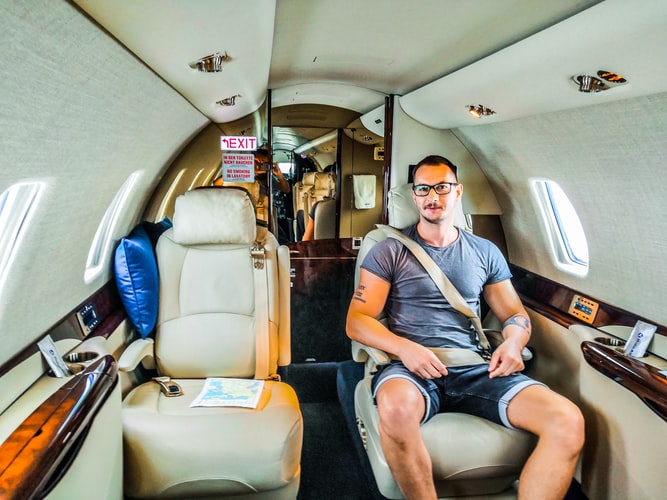 Allthedifference says that there are some people who are rich, but not rich enough to own their own private jets. So instead they do invest in a timeshare that allows them to fly in style and class.
"Private jet timeshares. For those not quite rich enough for their own private jet, or those rich people wanting to be a bit frugal."
Rich Folks Have Kidnapping Insurance

While working for a CEO, LowBudgetViking learned a thing or two about people who are rich and like to travel. They have insurance in case they need lots of money to pay a kidnapper's major ransom.
"I worked for a place where the CEO was very hands-on and would often times fly to countries that were less than stable to sell the product. In case of kidnapping we had insurance for him, for anyone else that traveled with him that might get grabbed, and contingency plans in place for what we needed to be doing and who to contact in case this happens."
The Rich Own a Home Theater

Fuckgoldsendbitcoin claims that the wealthy don't have to go out to watch a movie. They can actually spend a couple of thousands, and we do mean a couple, to have all the equipment brought to their home.
"If you're willing to fork out $35,000 for the player and $500 per showing, you can watch films that are currently in theaters in your own private home-theater."
They Invest in Pot Fillers

DieselJones92 learned something new, like the fact that pot fillers even existed. It's reportedly attached behind the kitchen wall and is something seemingly unnecessary that rich people would waste their money on.
"Something I didn't even know existed until a month ago is a pot filler that's attached on the wall behind a stove so you can fill pots with water without having to carry them. Maybe not super expensive, but seems like something rich people would have."
They Love Their Supercars

According to Sensei2006, rich people love to buy limited edition supercars at insane prices. But ironically, they don't actually buy them because they want to show them off while burning rubber on the highway.
"When companies like Lamborghini and Koenesgegg make limited edition supercars worth, like, 6 million each. Those cars are usually paid for before they are done being built. Somewhere out there, is a few garages where there are dozens of these insane super cars are just sitting.
Unused. I can't imagine being so rich that 6 million for a decoration seems trivial."
They Have Their Own Curators

If you're rich and you happen to own an art collection, then you can afford specialized household staff like a curator, according to overduebook. They claim that these staff members are more like heads of operations.
"Specialized household staff. When someone is truly mega-rich, running their household takes the same complexity as running a small to mid-size company, and management is skilled and compensated accordingly. Don't think "butler" – think "head of operations at a luxury hotel."
The staff that household managers oversee can be really specialized as well. For example, Larry Ellison has his own personal curator to oversee his collection of Asian art. They do things like:
advise on the purchase and sale of art in his collection
oversee storage and display of art housed on his property
oversee process of lending art for storage and display at museums
The curator will often have their own staff to conduct actual conservation work, art transport, art installation, etc. So if you've already got an in-house crew of 7 people focused on your art collection alone, imagine how big your entire household staff is! That's why you've got a household manager."
Rich People Only Need One Credit Card

Jackpot777 says that rich people don't necessarily need multiple credit cards. They just need one, but the initial fee and the first annual fee is pretty pricey, but it's worth it because the card is like a magical key to everything.
"You think your Platinum Card is cutting it? Please! Centurion is the way to go. It'll cost ten grand just to get one (initial fee to join and the first annual fee), but you get EVERYTHING. The Crystal Method are playing a local venue and you want to go backstage and shoot the sh*t with Scott Kirkland because you're interested in donating to his favorite causes (because you've always admired the guy, his political opinions, and his music)? That can be arranged. Want a table at schwa in Chicago, e in Vegas, Schloss Schauenstein in Fürstenau, or Aragawa in Tokyo? They'll get you in tomorrow.
Need a full itinerary planned for a week in Paris? Need that new iPhone on day one but don't want to stand in line? Want to stay at the most luxurious place in Ibiza for the days Pete Tong is at the Blue Marlin? They do this in their sleep. It's a butler and concierge and local expert and best friend that knows a guy you'll ever meet. All just a call away."
They Can Buy Ready to Move In Houses

ReginaldKray33 claims that rich people don't have to waste time with moving vans to get all their stuff from their old home to their new home. Wealthy folks can simply buy a house that already has everything they need.
"You can buy houses "ready to move in only with a suitcase". These house are more than fully equipped. Everything is already there like the whole furniture, glasses, knifes, forks, spoons, tissues and toilette paper, towels, toys and games for the children etc."
They Pay a Lot for Equestrian Events

Rich people can spend their money on all sorts of entertainment, but pho_king_fast says that only the filthy rich spend money on horse-related events. No wonder so very few people actually go to these things.
"Polo, very few poor people attend, or pay any attention to polo matches. (horse vs water). Equestrian events in general are for wealthy people."
They Spend Thousands on an Oven

Most people would only spend a couple of hundreds on a nice oven, but MarvinforPresident was sifting through a popular magazine and discovered that rich people are willing to fork over tons of money for an oven.
"300,000$ ovens, no joke. I was flipping through an architectural digest and saw a three hundred thousand dollar oven"
The Splurge on Platinum Retrievers

Drdoom says rich people waste their money on platinum retrievers, also known as English Cream (White) Golden Retrievers, which can set them back as much as $2,500 from a reputable breeder.
"A platinum retriever."