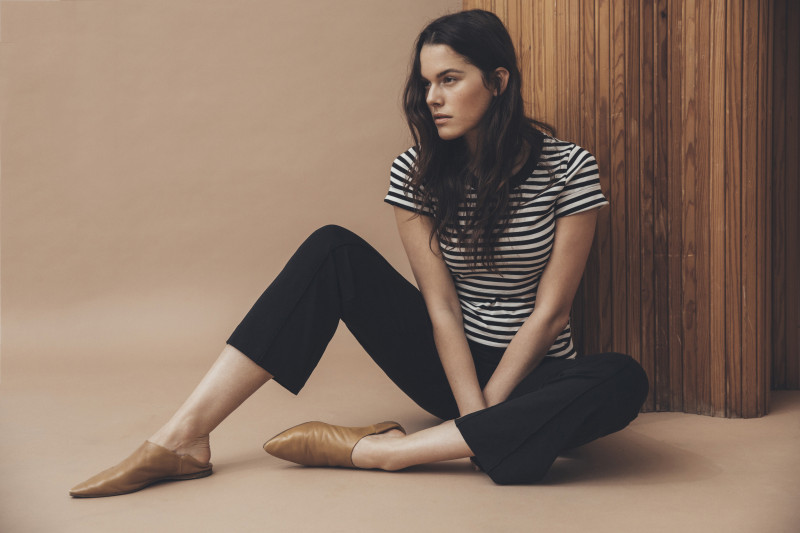 It's no secret that dressing the bump can be a tricky feat. Not only is there a new fit to consider, since the body is constantly evolving and changing, but one also has to take into consideration factors such as comfort, wearability, and style. And, because pregnancy lasts for nine months and maternity wear is expensive, it's sometimes easier to reach for your partner's oversized t-shirt and sweatpants to get you through.
Luckily, the Emma Elwin x Boob Capsule Collection is here, and the dressing debacle may be over.
Boob is a Stockholm-based brand infamous for their dual-functionality attire, designed specifically with moms in mind. Its pieces accommodate all types of super-mamas, from those that aren't showing just yet, to bumps well into their third trimester. And, drumroll please, Boob's pieces are especially key for nursing mamas. That's right! Each piece is specifically designed to be lifted and maneuvered for breastfeeding babies—genius! Boob's founder Mia Seipel decided to combine both maternity and nursing functionalities with the effortless and classic silhouettes from stylist Emma Erwin, and the outcome is total maternal magic!
The brand new collaboration features four timeless garments (and one super-cute tote bag!) that, when worn together, create a chic and complete mini-capsule wardrobe for modern mothers. Plus, the pieces can be easily mixed and matched with garments you already own to compliment existing looks in your closet. Produced entirely in Europe, the collection is as thoughtfully made as it is beautiful.