Mother Today sat down with Top Entrepreneur Kesi Gibson, Founder of Club Debut, who provides creative professionals support to run a successful business to those who choose to take the entrepreneurial path. This is the advice she shared to help navigate those that feel the drive in this direction: 
MT: With the declining college enrollment at an all-time high, parents are wondering if entrepreneurship is a better option for their children who are college-bound. Some may say it's a waste of money. What advice would you give to these parents?
KG: The debate about the worth of a college degree is misconstrued when directly juxtaposed to entrepreneurship. Education is an invaluable privilege. Less than a decade ago, a college degree was used as one of the primary signals of future success.
While one can partner with a co-founder or two  in order to compliment skillsets, a base level of direct or adjacent expertise is usually the starting point. Much of the direct preparation can be obtained via alternatives to college, through curricula made possible by Khan Academy, Cousera and some of the top Ivy League schools. Deep information on almost any subject area is within reach. However, in addition to subject matter knowledge, the experience of college provides the opportunity for personal growth and transformation in a social context, where everyone is on their journey towards discovery.  
Especially today, when there are so many examples of successful entrepreneurs, including ones who did not attend college, it may be tempting to think that "anyone can do it."  Contrary to popular perception, entrepreneurship requires preparation. Most entrepreneurs are not naturally endowed at 17, 18 or 19 years old with extensive critical thinking skills, the ability to quickly synthesize large amounts of data, the discipline to work many hours on the same thing, stick-to-itiveness when things are not working out the way you expected them to, personal drive to keep assessing an idea and making tactical shifts to reflect new competitors or technology, a strong work ethic and the mental fortitude to work productively while exhausted… and I could go on. Every successful entrepreneur has a story underpinned by the maneuvering one to a few of the above mentioned variables. 
One should also consider that college or similar learning environments provide a naturally conducive space for the seeding, exploration, testing and entrepreneurial ideas. The decision to forgo college in pursuit of entrepreneurship should be considered on a case by case basis. Historically, it has worked for the few, but not for the many.  The unfortunate reality is that most entrepreneurs fail.
It is not a sure thing. 

MT: With entrepreneurship on the rise, is the market saturated? What does it take to stand out from the rest?
KG: Ventures usually start with a problem worth solving or a solution worth providing. Most successful ventures are successful because they have some value add or competitive differentiation that makes them stand apart from their competitors in unique ways.  While the number of entrepreneurs creating ventures to address similar problems may be on the rise, and today many people are "trying on" entrepreneurship, the market for real solutions will never be saturated. Further, the quantity of entrepreneurs does not have a direct correlation with problems being solved, or the ventures that achieve long term success. 
Also we continue to experience the transitions brought on by the Technology Revolution, where all industries are being disrupted or transformed by both traditional and emerging technologies, there will always be room for ideas that provide a solution to a problem being experienced by many. The global technology revolution is exactly that .. global.
It will continue to alter the way we work, communicate, and socialize with each other. 
Sometimes, it takes several providers of the similar solutions varying slightly from the other, to address the needs of a global user base.  Google, Yahoo, Bing, Apple all provide search opportunities for users. However, they also provide other differentiating solutions that cause a user to choose one over the other. 
MT: It's been widely established that a college education gives you the tools necessary to succeed in a career and in life. If college is not the route for some, what tools are available for young entrepreneurs to thrive in this economy?
KG: Knowledge acquisition tools which may be used to substitute a college education include platforms like Skillshare, Udemy, Udacity, Masterclass and others. Environments that may provide social contextual experience similar to college experience include Incubator and Accelerator Programs, Co-working Spaces, Social Clubs, Immersion Programs etc. Gatherings like big and small industry conferences, trade shows, workshops and training, may provide peer-to-peer networking opportunities that foster specific negotiating and interpersonal skills.
Mindset development is on-going, but must be focused on. Lastly, extensive reading across literature, history, international relations, the application of technology, economics and the economy are key for all individuals hoping to thrive in a global economy. 
MT: There are several entrepreneur programs at the university level. Do you think this is a field that can be taught in college?
KG: Yes and no. Like finance or science, anyone can study these disciplines at the university level. Not everyone who studies science is predisposed to becoming doctors, or medical professionals.
Most finance majors do not become investment bankers or any sort of  finance experts. Similarly, most participants in "entrepreneur programs" at the university level may not become entrepreneurs. However, most entrepreneur programs at the college level are designed to teach and promote entrepreneurial thinking. This can be taught and developed overtime.  
MT: Anything else you would like to add?
KG: Entrepreneurial thinking is important, sometimes even in large corporations or structured professions. The commitment to learning, the development of the intellect, the exploration of one's talents and skills, the quest for personal and professional development should be the objective of every college – aged kid, whether they choose to attend college (assuming they have the freedom to choose) or pursue an entrepreneurial path.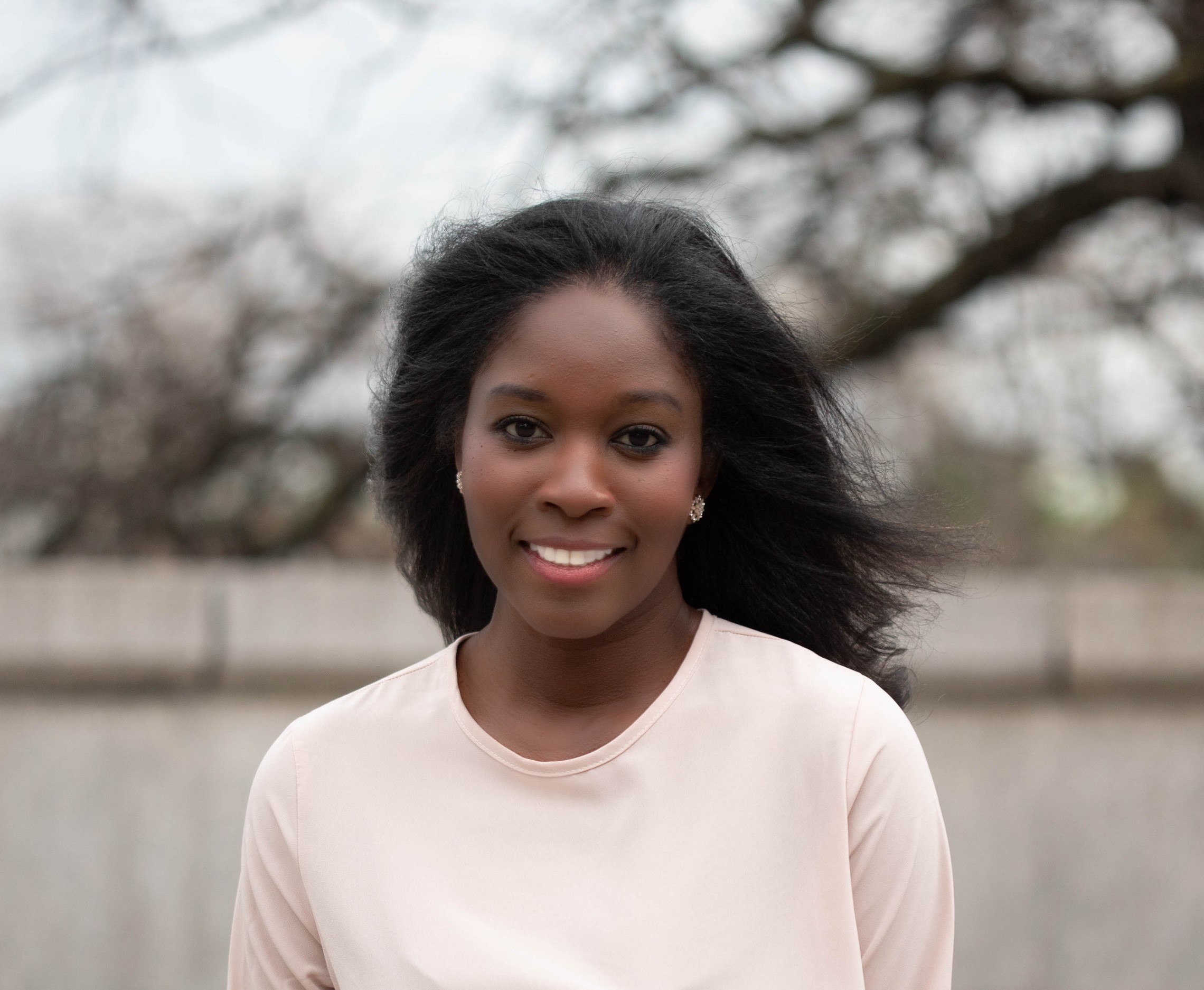 About Kesi Gibson:
Kesi Gibson is the founder of Club Debut – which sits at the intersection of creativity and technology. Club Debut is a platform composed of a collection of creative studios, co-working spaces, and business infrastructure services, designed to address the unmet needs in the creator economy from a 360-degree perspective.  Providing creative professionals such as fashion designers, artists, musicians, recording artists, photographers, videographers, content makers, editors, animators etc, business infrastructure, manufacturing and technology support to run a successful business.
Club Debut is a global platform, with a local impact. A versatile company well positioned to accelerate the economic trajectory of one million creatives; and one billion people in this decade!
Born in Jamaica, Kesi saw firsthand how her family's business grew from a small mom-and-pop shop that focused on the local market into a thriving enterprise with sales and/or manufacturing in Asia, Latin America, Europe, Africa, and the Middle East. Her unwavering belief that she could be more to the world than the country she lives in led her to initially pursue dance professionally in a global context. Today, Kesi is a published author, a global impact investor, a seasoned strategic business consultant, and financial services professional with a reputation as one of the world's most dynamic entrepreneurs.
Kesi attributes her career success to determination. Her belief in the human potential; and her commitment to excellence in whatever she pursues. She puts puzzles together to create solutions for businesses in which she invests, including fashion, beauty, lifestyle, technology/Web3, and supply chain/logistics.
Kesi has founded companies that include KYU BY KESI, Kyu Melange, Club Debut, Casa Debut, Debut Creative Commons, Shipverse, and, most recently, Kalypso Consumer Group. Her investment portfolio of purpose-driven companies actively advances the realm of ethical fashion, responsible manufacturing, and sustainable beauty, with an overarching mission to support a strong creator economy through infrastructure and technology.
Prior to embarking on her entrepreneurial journey, Kesi built a formal investment banking career at Goldman Sachs, Deutsche Bank, JP Morgan, and private equity at Veronis Suhler Stevenson. She has worked on various social projects led by impact-driven NGOs like the United Nations, Women's World Bank, Hult Prize, Changes Lab, Sponsors For Educational Opportunity (SEO), and Children's Aid Society, among others. Kesi holds a BA in Economics and International Relations, graduating Cum Laude from Mount Holyoke College; and a MBA from The Wharton School of Business at the University of Pennsylvania.
In September 2022, Gibson became a published author with a chapter entitled "Web 3 and the Creator Economy" in Adam Torres' Amazon best-seller, "Mission Matters Volume 8." In the coming months, Kesi is set to release another book and launch her educational podcast, "Web 3 & me."
Learn more: clubdebut.com , @clubdebutofficial @kesikyu